Use our On-Line 100% Secure EncryptedShopping Cart Ordering System. Simply browse
our site and Click the ADD TO SHOPPING CART buttons to place items in your Shopping Cart
[ HOME ] [ COMICS ] [ MOVIES ] [ NOVELS ] [ CD-ROM ] [ Order info ] [ Help ] [ ARTIST SITES ] [ SEARCH ]
[ Disclaimer ] [ CATALOGUE ] [ Copyright ]
FANSADOX COLLECTION 344
POACHERS - MOFFETT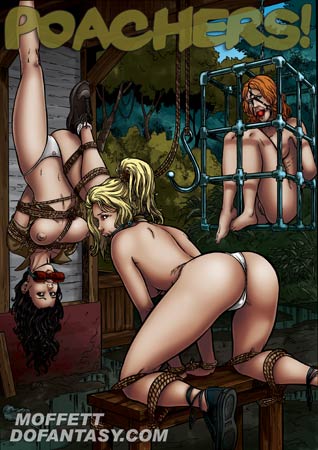 NEW IN PDF ELECTRONIC VERSION!
Adult Comic Album by MOFFETT.
HIGH RESOLUTION PDF deluxe edition
40 full color comic pages!
-COMPLETE, UNABRIDGED VERSION-
A DARK TALE OF SADISTIC CRUELTY AND COMPLETE HUMILIATION! THIS COMIC BY MOFFET WILL KEEP YOU READING AND HAVE YOU COMING BACK FOR MORE!
IMPORTANT NOTICE - DISCLAIMER
All characters are 18 years old or older.
This is an entirely fictional work based on
cartoon characters for adult entertainment.
It shows no real people or events.
The characters are shown participating in
CONSENSUAL role-play for their own
personal satisfaction, simulating activities
which involve sexual dominance and
submission. No actual toons were harmed
in the making of this comic.
______________________________________
The African continent is a harsh place, filled with unstable countries and constantly shifting battlegrounds. Fortunately there are people who will risk everything to try and help the innocents that get caught in the crossfire.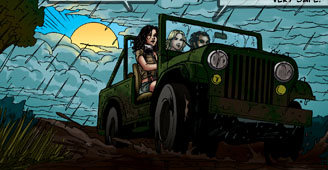 Vicky and Sarah are two such people, medical students from America, that have joined a U.N. funded relief mission to an African state embroiled in civil war. They'll risk everything on the off chance that they might be able to save lives…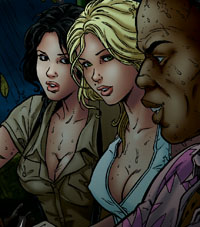 They'll risk everything…AND LOOSE!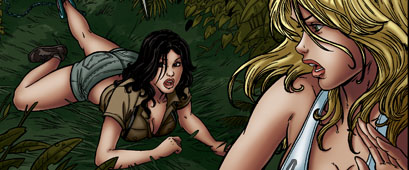 With rebel forces on the advance, the U.N. aid camp is abandoned, leaving the two girls stranded with a native guide that might not be entirely trustworthy! After he hands him off the girls to a strange brute in the hills, Vicky and Sarah's nightmare begins!

All of their worst fears are realized as their captors use their bodies to play out all of their sick fantasies, fantasies that have become even more twisted and perverse by the chaos around them!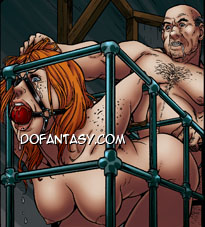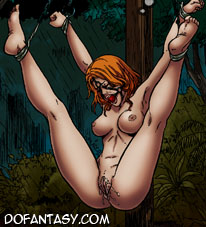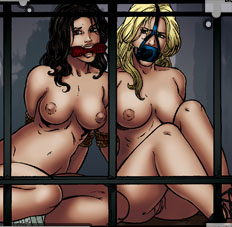 Displaying their naked bodies to their captors, and submitting to their most disgusting advances, will soon drive Vicky and Sarah into a frenzy of sex, humiliation and pain!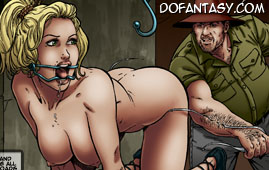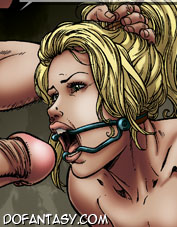 How many ways can they abused? What will happen to them? Will the U.N. come in search of their missing relief workers, or will they be abandoned to face a life of slavery and humiliation?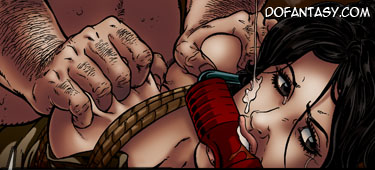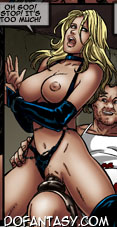 DEFENDING HIS RECORD AS MASTER STORYTELLER OF THE BIZARRE, MOFFET UNCHAINS
HIS LATEST CREATION AND IT'S ONLY AVAILABLE THROUGH DOFANTASY!
SPLASHED OVER 40 PAGES OF HIGH QUALITY ACTION, THIS STORY IS A SOUL-SEARING
LOOK AT THE MOST CRUEL AFRICA!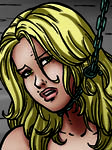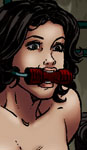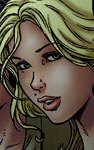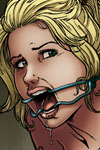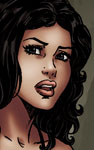 ONE OF THE HOTTEST STORIES OF THIS COLLECTION!