Use our On-Line 100% Secure EncryptedShopping Cart Ordering System. Simply browse
our site and Click the ADD TO SHOPPING CART buttons to place items in your Shopping Cart
[ HOME ] [ COMICS ] [ MOVIES ] [ NOVELS ] [ CD-ROM ] [ Order info ] [ Help ] [ ARTIST SITES ] [ SEARCH ]
[ Disclaimer ] [ CATALOGUE ] [ Copyright ]
FANSADOX COLLECTION 368
BITCHY PRISONERS by TERO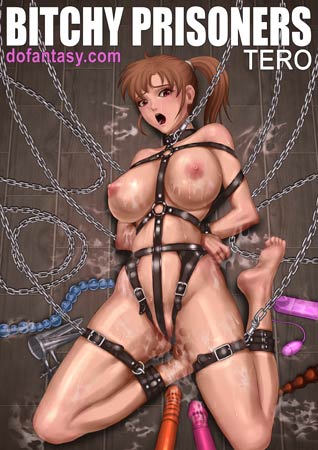 NEW IN PDF ELECTRONIC VERSION!
Adult Comic Album by TERO.
HIGH RESOLUTION PDF deluxe edition
42 full color comic pages!!!
-COMPLETE, UNABRIDGED VERSION-
IN A WOMAN'S PRISON WHERE THE GUARDS AND WARDEN ARE ALL MEN, PRISONER'S BECOME PRISON BITCHES!
AND THE ONLY EXERCISE PERIOD THEY GET IS THE DAILY FUCKING OF THE GUARDS...
IMPORTANT NOTICE - DISCLAIMER
All characters are 18 years old or older.
This is an entirely fictional work based on
cartoon characters for adult entertainment.
It shows no real people or events.
The characters are shown participating in
CONSENSUAL role-play for their own
personal satisfaction, simulating activities
which involve sexual dominance and
submission. No actual toons were harmed
in the making of this comic.
Going to prison is never easy, but when the charges against you are fake, the prison staff is all men, and you're a sexy woman… prison quickly becomes a nightmare. For Chen Lin that nightmare is an unending line of abuse, as the prisoner guards use her as a communal cum bucket, fucking her holes raw every day and severely punishing her whenever she resists.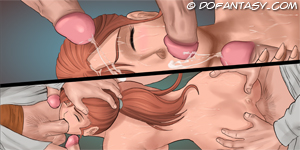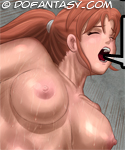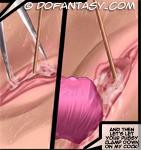 With her mother sick and facing a life time sentence of constant fucking and pain, Chen Lin agrees to become the warden's personal fuck slave in exchange for a reduced sentence. The pain is terrible and the degradation is even worse, every humiliation burning to her core and wearing her down. But there is a light at the end of the tunnel: her freedom.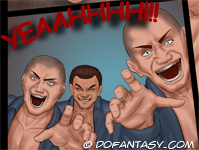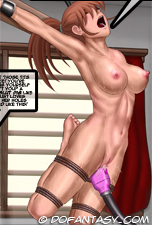 So Chen Lin endures the hard pounding of her pussy.

The painful stretching of her ass.

The constant stream of cum and piss she has to swallow.

She endures it all.

But in the end, will it be enough to set her free?
INCREDIBLE ARTWORK FROM TERO SHOWS THE UTTER HUMILIATION AND CRUEL SEXUAL SLAVERY OF AN INNOCENT GIRL TRAPPED IN A CORRUPT PRISON.
AN ABSOLUTELY AMAZING COMIC THAT ANY DOFANTASY FAN WILL WANT TO HAVE IN HIS COLLECTION!
DON'T MISS IT!