Use our On-Line 100% Secure Encrypted Shopping Cart Ordering System. Simply browse
our site and Click the ADD TO SHOPPING CART buttons to place items in your Shopping Cart
[ HOME ] [ COMICS ] [ MOVIES ] [ NOVELS ] [ CD-ROM ] [ Order info ] [ Help ] [ ARTIST SITES ] [ SEARCH ]
[ Disclaimer ] [ CATALOGUE ] [ Copyright ]
FANSADOX COLLECTION 369 and 370
THE POWS and THE MIND MASTER by CAGRI
TWO COMICS FOR THE PRICE OF ONE - 80 color comic pages!!!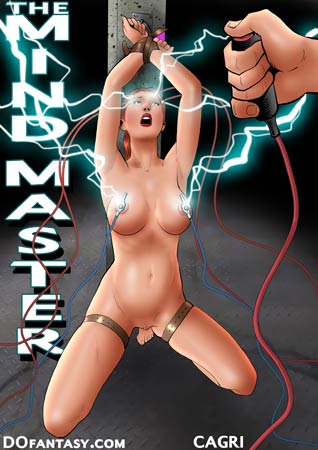 NEW Adult Comic Albums by CAGRI. In high resolution PDF deluxe edition
-COMPLETE, UNABRIDGED VERSION-
IMPORTANT NOTICE - DISCLAIMER
All characters are 18 years old or older. This is an entirely fictional work based on
cartoon characters for adult entertainment. It shows no real people or events.
The characters are shown participating in CONSENSUAL role-play for their own
personal satisfaction, simulating activities which involve sexual dominance and
submission. No actual toons were harmed in the making of this comic.
TWO COMICS FOR THE PRICE OF ONE - 80 full color comic pages!!!
_______________________________________________________________
THE POWS
ANOTHER INTENSE TALE OF BDSM AND SLAVERY BY THE AMAZING CAGRI, COME SEE TWO AMERICAN FIGHTER PILOTS USED AND HUMILIATED BY THE TALIBAN IN AFGHANISTAN.

Captains Joyce Carter and Debra Porter knew what the Taliban were capable of, they'd heard the stories… but those always happened to the grunts, the ground pounders, the common soldiers. They were Air Force pilots, sixty-thousand feet in the air flying one of the most advanced war machines ever developed, there was no danger of them ever being captured…right?


When Joyce and Debra find themselves on the ground after being shot down, they find that the danger is very real. And it's worse than they ever feared.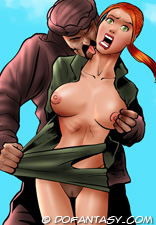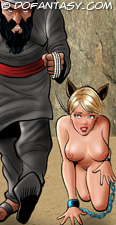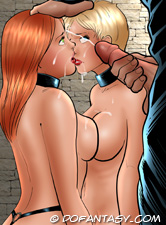 The humiliating strip searches and degrading examination of their naked bodies is just the beginning. Then comes the roughest sex they've ever had to endure. It's not just rough…it's vicious. The cocks pound, thrust and spew into their captive pussies almost nonstop. Using their hatred of these American bitches to fuel their cruelty, the Taliban quickly turn these proud American pilots into groveling, pleading cumsluts that beg for cock!

And just when they think their torment is over, they only sink deeper into the dark, cruel desert mountains of Afghanistan…

A TALE OF CRUELTY AND WAR FROM THE AMAZING CAGRI, WHO SHOWS US THE HUMILIATION, PAIN AND DEGRADATION OF TWO BEAUTIFUL PILOTS. SHOCKING ILLUSTRATIONS FROM ONE OF THE BEST ARTISTS AT DOFANTASY!



_______________________________________________________________
THE MIND MASTER
A GORGEOUS MEDICAL STUDENT WILL SUFFER A SERIES OF PAINFUL GANGBANGS AND CONSTANT ORGASMS TO ADVANCE MEDICAL TECHNOLOGY.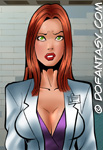 Knowledge and progress requires sacrifice, and Megan is going to sacrifice not only her body, but her sexuality and her mind, in the pursuit of progress. Of course Megan will have little say in the matter…
As the only female medical student at the famous Bachmeier Institute in Germany, Megan was already a target of harassment and ridicule. Professor Goldberg is a letch that enjoys staring at Megan's huge tits and tight ass more than helping pass on his knowledge of genetic engineering to her. Megan was willing to deal with the lewd comments and constant groping, but when she overhears a conversation about secret research and finds evidence of embezzling, Megan is finally forced to confront Dr. Goldberg…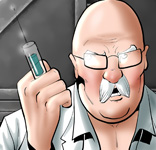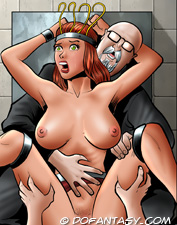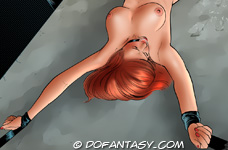 This provides Dr. Goldberg with the perfect opportunity to both silence his student and complete his research…all while providing three tight fuckholes for him and his other students. The gangbang is only the beginning of Megan's ordeal though, because Dr. Goldberg has a new technology he wants to try, and Megan's lovely naked body will be the perfect test bed.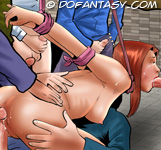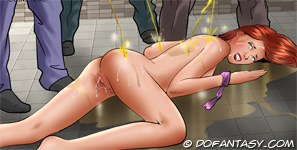 ANOTHER PERVERSE AND EXCITING COMIC FROM CAGRI THAT WILL SHOCK EVEN YOUR DARKEST SEXUAL FANTASIES. DON'T MISS THIS AMAZING COMIC FROM CAGRI!

TWO HOT TALES OF DOMINATION AND HUMILIATION
BY AN UNDISPUTED MASTER OF THE CRAFT: CAGRI!
GET THESE 2 COMICS FOR THE PRICE OF ONE!!!
[ CAGRI SITE ] [ HOME ]