Use our On-Line 100% Secure EncryptedShopping Cart Ordering System. Simply browse
our site and Click the ADD TO SHOPPING CART buttons to place items in your Shopping Cart
[ HOME ] [ COMICS ] [ MOVIES ] [ NOVELS ] [ CD-ROM ] [ Order info ] [ Help ] [ ARTIST SITES ] [ SEARCH ]
[ Disclaimer ] [ CATALOGUE ] [ Copyright ]
FANSADOX COLLECTION 36
GAME OVER - CAGRI
NEW IN PDF ELECTRONIC VERSION!
Adult Comic Album by CAGRI

HIGH RESOLUTION PDF deluxe edition
46 full comic pages by CAGRI
-COMPLETE, UNABRIDGED VERSION-

A STORY OF ENVY AND REVENGE

IMPORTANT NOTICE:
All characters are 18 years old or older.
All action is simulated and involves
no real people.
The authors/publishers do not condone
violence of any kind.
These are completely fictional comics
for adult entertainment.

The rising young tennis player Tania Kurokova is the sensation of the professional circuit. Everybody watches every move she makes - the press, sportswear manufacturers, tennis fans, they can't take their eyes off her, on or off the court. Everything Tania does is news. Her beauty, her glamour and her sexy provocative clothes are as newsworthy as her brilliant tennis...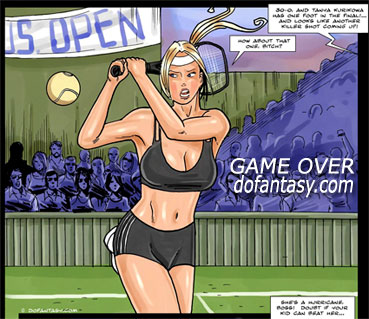 Professionally, Tania Kurokowa is very near the top, but she's not quite there yet. She has never won a Grand Slam...
This time, she swears, it will be different. She is meeting Linda Lloyd, an older black player, in the final.

The day before the final, Linda's father offers Tania a considerable sum of money if she will lose the match...
Her answer is clear enough...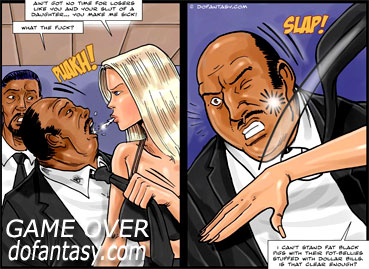 Tania wins the final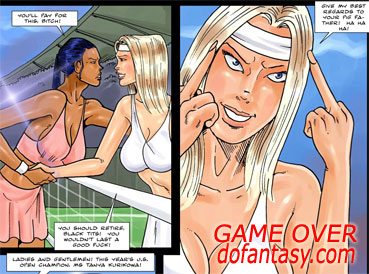 That night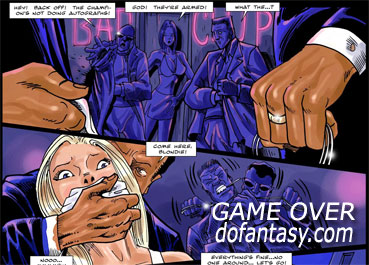 Revenge is sweet, in the classic Cagri style...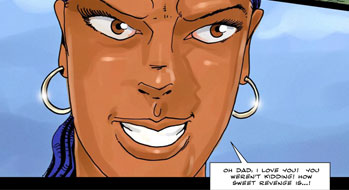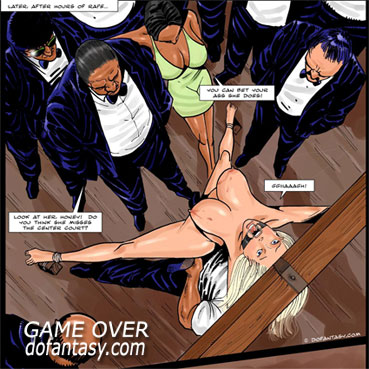 Sorry we can't show more in a non protected site...
GAME OVER
A NEW CAGRI'S CLASSIC
[ CAGRI SITE ] [ HOME ]