Use our On-Line 100% Secure EncryptedShopping Cart Ordering System. Simply browse
our site and Click the ADD TO SHOPPING CART buttons to place items in your Shopping Cart
[ HOME ] [ COMICS ] [ MOVIES ] [ NOVELS ] [ CD-ROM ] [ Order info ] [ Help ] [ ARTIST SITES ] [ SEARCH ]
[ Disclaimer ] [ CATALOGUE ] [ Copyright ]
FANSADOX COLLECTION 403
DAS BOOT - EROMAXI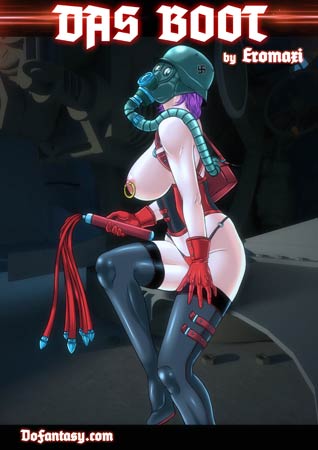 NEW IN PDF ELECTRONIC VERSION!

Adult Comic Album by EROMAXI.
HIGH RESOLUTION PDF deluxe edition
50 full color comic pages!!!
-COMPLETE, UNABRIDGED VERSION-

A BEAUTIFUL, AMERICAN REDHEAD GOES UNDERCOVER IN NAZI GERMANY TO UNCOVER A SECRET WEAPON THAT MIGHT CHANGE THE COURSE OF HISTORY!

AGENT AMY SMITH HAS HER WORK CUT OUT FOR HER WHEN SHE WORKS FOR THE LUSTY HANS GRUBER AND HIS U-BOAT CREW OF HORNY FEMALES!

IMPORTANT NOTICE - DISCLAIMER
All characters are 18 years old or older.
This is an entirely fictional work based on
cartoon characters for adult entertainment.
It shows no real people or events.
The characters are shown participating in
CONSENSUAL role-play for their own
personal satisfaction, simulating activities
which involve sexual dominance and
submission. No actual toons were harmed
in the making of this comic.


W
orld War II rages across Europe, and the darkest hour is at hand. Hitler advances deep into Soviet territory, Britain sags under the punishing torrent of Luftwaffe bombing, and battle rages across Northern Africa and the Pacific. Worse yet, dark rumors speak of a secret and terrifying weapon dredged out of Egypt that may spell the death knell for the Allies. It is up to secret agent Amy Smith, working under the direction of MI6 and the OSS, to uncover this weapon and warn the Allies of its destructive capabilities!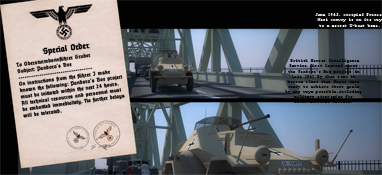 Worse yet, the weapon is controlled by Obersturmbannführer Hans Gruber, one of Hitler's close aides and advisors. The man is a high ranking member of the Nazi SS organization. His greatest weakness though is his lust for attractive, bisexual females. Agent Amy Smith will have to give her all just to infiltrate Hans Gruber's command…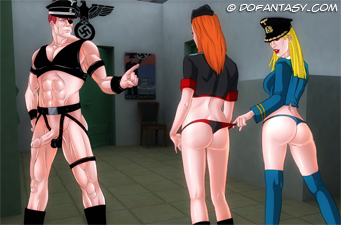 ...and she does give her all, not only to Hans Gruber but also his trusted lieutenant, Captain Elsa Schneider…

An experimental U-boat has been launched from the docks of the Nazi Kreigsmarine and set out to sea to test its capabilities. It's destructive power is awe inspiring and terrifying. The Allies must know about this secret weapon or else it could mean the ultimate doom for the Allies and the triumphant, final victory of Adolf Hitler!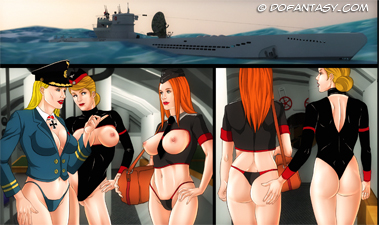 Unfortunately, Agent Amy Smith is found out… and her superiors are not pleased. They will extract all of the pretty agent's secrets… one way or another…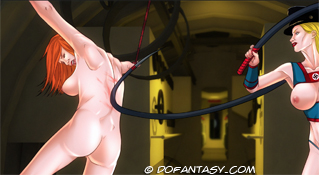 Will Agent Amy escape? Will the Allies find out about this secret weapon and put an end to Hitler's war of terror and mayhem? Will history proceed as we know it… or will things take a turn for the worse… into an alternate future…?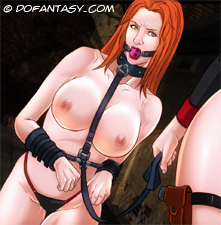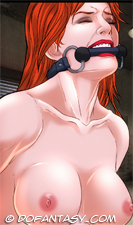 The hope of the free world rests on Agent Amy Smith's shoulders… and things are not looking good…

Especially since it seems there's much more to this mission than meets the eye...

EROMAXI IS ONE OF THE MOST PROMISING, NEW ARTISTS TO SHOW UP AT DOFANTASY! THIS RICHLY DETAILED COMIC IS FULL OF DEEP INTRIGUE, PLOT TWISTS AND TURNS, AND PERVERTED, INTIMATE RENDERING OF FEMALE FLESH!

THE STORY DEEPENS AND GROWS WITH EACH TURN OF THE PAGE, AND NEW SURPRISES WILL KEEP YOU ON THE EDGE OF YOUR SEAT! YOU DON'T WANT TO MISS THIS COMIC, BROUGHT TO YOU EXCLUSIVELY HERE AT DOFANTASY.COM!!!

!!!