Use our On-Line 100% Secure EncryptedShopping Cart Ordering System. Simply browse
our site and Click the ADD TO SHOPPING CART buttons to place items in your Shopping Cart
[ HOME ] [ COMICS ] [ MOVIES ] [ NOVELS ] [ CD-ROM ] [ Order info ] [ Help ] [ ARTIST SITES ] [ SEARCH ]
[ Disclaimer ] [ CATALOGUE ] [ Copyright ]
FANSADOX COLLECTION 408
THE CONFESSION OF GUILT - TRYTEN
N
EW IN PDF ELECTRONIC VERSION!

Adult Comic Album by TRYTEN
HIGH RESOLUTION PDF deluxe edition
39 full color comic pages!!!
-COMPLETE, UNABRIDGED VERSION-

A SECLUDED, CHRISTIAN BOARDING SCHOOL FOR YOUNG GIRLS IS A SECRET HAVEN FOR PERVERTED SADISTS HELL BENT ON HURTING THEIR CHARGES!

WHEN ANGELAíS PARENTS SENT HER TO HEAVENíS MANOR TO CURE HER OF HER PERCEIVED, PROMISCUOUS WAYS, THE STAFF DECIDED TO TAKE ADVANTAGE OF HER INSTEAD!

IMPORTANT NOTICE - DISCLAIMER
All characters are 18 years old or older.
This is an entirely fictional work based on
cartoon characters for adult entertainment.
It shows no real people or events.
The characters are shown participating in
CONSENSUAL role-play for their own
personal satisfaction, simulating activities
which involve sexual dominance and
submission. No actual toons were harmed
in the making of this comic.


Angela Miller had just turned 18, and her hard working, Christian parents had slaved all day to bake her a cake. When it was time for her to arrive for her birthday party, she mysteriously failed to show up. When her parents went up to investigate, imagine their surprise to find their innocent, devout daughter not ready for the party but instead having her own perverse party... by playing with her pussy!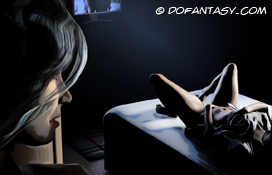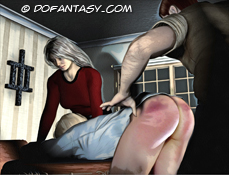 Shocked and disgusted by their daughterís behavior, the strict, Christian parents punish her in the only way they know how: violently and shamelessly!
When this fails to quell her behavior, she is sent to a secluded boarding school, Heavenís Manor, to cure her of her sinful, slutty ways. Unfortunately for the poor girl, the headmaster of the school, Father Roccasius, is not what he appears to be.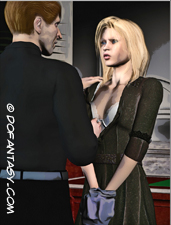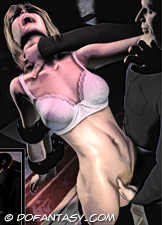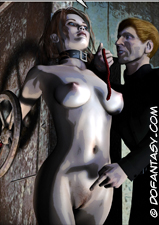 Rather than being a compassionate priest and guiding hand, heís a wolf in sheepís clothing: he takes the girls and forces them into sexual slavery, sold to the highest bidder!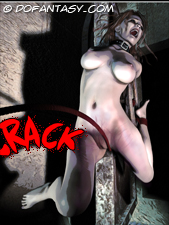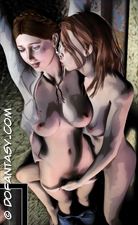 Angela enters a hellish, nightmare world of strict bondage discipline and sadistic, sexual sadism! Her parents, sheltered and pious as they were, could not have prepared the innocent girl for this kind of disgusting, forsaken hellhole!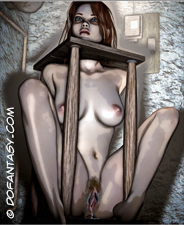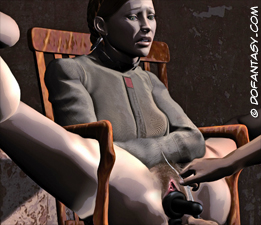 Angela has to escape...

...or things will get bad for her... very bad indeed...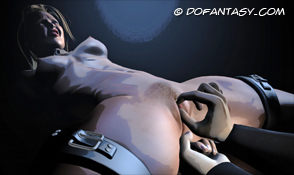 TRYTEN IS ONE OF OUR NEWEST AND MOST PROMISING COMIC ARTISTS TO APPEAR ON THE SCENE, AND HE PROVIDES SOME OF OUR MOST SHOCKING AND THRILLING WORK TO DATE! WHO KNOWS WHAT GOES ON BEHIND CLOSED DOORS IN THIS SICK AND TWISTED STORY OF PIOUS PRIESTS PREYING ON PAMPERED PUSSY! DONíT MISS THIS EXCITING ISSUE, BROUGHT TO YOU HERE EXCLUSIVELY AT DOFANTASY.COM!
IS IT GOING TO BE HEAVEN OR HELL FOR POOR ANGELA? FIND OUT HERE! THIS COMIC IS HOT, HOT, HOT!!!