Use our On-Line 100% Secure Encrypted Shopping Cart Ordering System. Simply browse
our site and Click the ADD TO SHOPPING CART buttons to place items in your Shopping Cart
[ HOME ] [ COMICS ] [ MOVIES ] [ NOVELS ] [ CD-ROM ] [ Order info ] [ Help ] [ ARTIST SITES ] [ SEARCH ]
[ Disclaimer ] [ CATALOGUE ] [ Copyright ]
FANSADOX COLLECTION 409
PRISON HORROR STORY - Part 6 - PREDONDO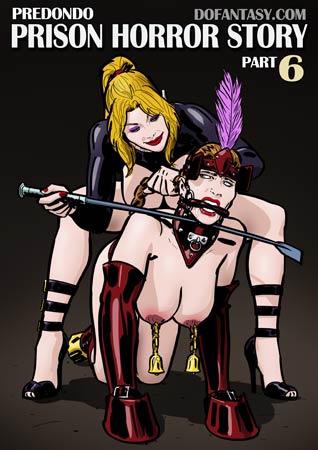 NEW IN PDF ELECTRONIC VERSION!
Adult Comic Album by PREDONDO.
HIGH RESOLUTION PDF deluxe edition
40 full color comic pages!
-COMPLETE, UNABRIDGED VERSION-
THE DEPRAVITY OF COLONEL CHAVEZ'S BANANA REPUBLIC GROWS EVER DEEPER AS HE PREPARES TO CELEBRATE HIS BIRTHDAY. BUT THINGS TAKE A DARK TURN AS THE TRUE POWER BEHIND COLONEL CHAVEZ MAKES HER PRESENCE KNOWN...
THIS IS PREDONDO AT HIS VERY BEST, WITH HIS FAMOUSLY INTIMATE DETAILS OF WOMEN IN AN UNWILLING BUT AROUSED STATE...
IMPORTANT NOTICE - DISCLAIMER
All characters are 18 years old or older.
This is an entirely fictional work based on
cartoon characters for adult entertainment.
It shows no real people or events.
The characters are shown participating in
CONSENSUAL role-play for their own
personal satisfaction, simulating activities
which involve sexual dominance and
submission. No actual toons were harmed
in the making of this comic.
On the morning of Colonel Chavez's birthday party, a mysterious visitor arrives before the party and presents Colonel Chavez with a most welcome present: a poor Chinese-American girl. She has been personally trained by the Marquesa de Nueva Vallado, one of the wealthiest people in the country and the representative of the powerful financial powers backing Chavez's regime.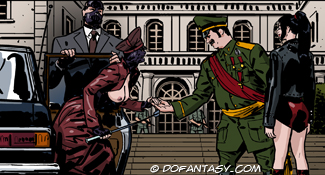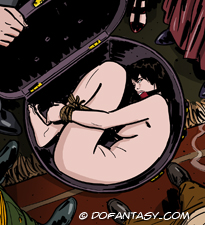 The party quickly devolves into a hedonistic orgy, filled with pain, bondage, punishments and pony-girl races.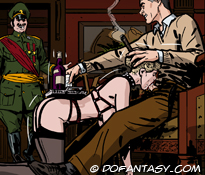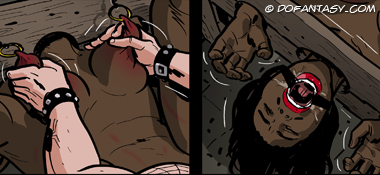 Former prisoners of Santa Rita are forced to race themselves ragged on the track, while dildos pound their holes, in order to prove their love for the Colonel.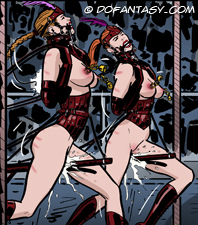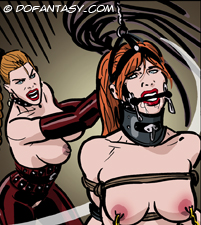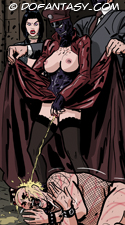 Meanwhile Mistress Melanie tries to reassert her position as the Colonel's right-hand woman, but the Marquesa is having none of it. And when Melanie's son Gustavito disrespects the Marquesa, she brings down her wrath upon him…
Claire, Stella, and all the other girls who have been made victim of the Chavez regime continue to suffer, becoming the main entertainment for Colonel's hundreds of guests. Soon their fuckholes are raw and dripping, and their bodies are covered in welts and bruises…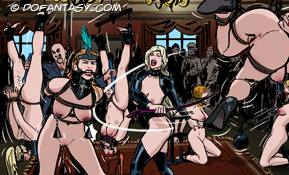 But they can take some small solace, because as they are abused by the guest, they also bear witness to the fall of one of their chief tormentors…
ANOTHER HOT BDSM ADVENTURE FROM THE INIMITABLE PREDONDO! IF YOU LOVE STORIES OF SEXUAL SLAVERY, PONYGIRLS AND INNOCENTS SUFFERING, THEN YOU WON'T WANT TO MISS THIS ENTRY IN THE PRISON HORROR STORY!
THIS IS THE MASTER AT HIS HOTTEST AND HARDEST!!!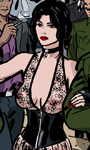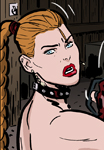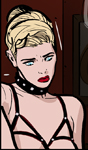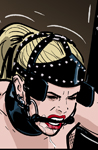 VISIT PREDONDO'S SITE
FOR A COMPLETE LIST OF PREDONDO COMICS AND OFFERS