Use our On-Line 100% Secure Encrypted Shopping Cart Ordering System. Simply browse
our site and Click the ADD TO SHOPPING CART buttons to place items in your Shopping Cart
[ HOME ] [ COMICS ] [ MOVIES ] [ NOVELS ] [ CD-ROM ] [ Order info ] [ Help ] [ ARTIST SITES ] [ SEARCH ]
[ Disclaimer ] [ CATALOGUE ] [ Copyright ]
FANSADOX COLLECTION 421
HAREM HORROR HELL - 6: HELPLESS! - PREDONDO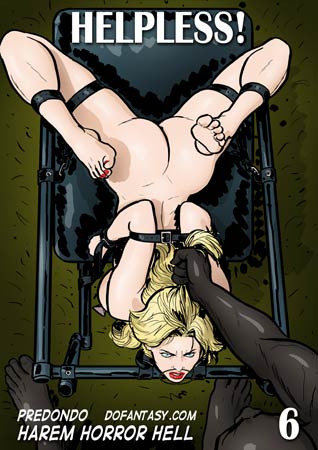 NEW IN PDF ELECTRONIC VERSION!
Adult Comic Album by PREDONDO.
HIGH RESOLUTION PDF deluxe edition
40 full color comic pages!
-COMPLETE, UNABRIDGED VERSION-
FAMILY SQUABBLES BREAK INTO ALL OUT WAR AS THE FAMILY OF THE EMIR AND PRINCESS JASMINE FIGHT FOR CONTROL OF THE PALACE!
THERE WILL BE PLENTY OF PAIN AND PLEASURE TO GO AROUND IN THIS EPIC CONFRONTATION BETWEEN TWO SADISTIC FORCES, AND THE HAMILTON GIRLS WILL BE CAUGHT IN THE MIDDLE!
IMPORTANT NOTICE - DISCLAIMER
All characters are 18 years old or older.
This is an entirely fictional work based on
cartoon characters for adult entertainment.
It shows no real people or events.
The characters are shown participating in
CONSENSUAL role-play for their own
personal satisfaction, simulating activities
which involve sexual dominance and
submission. No actual toons were harmed
in the making of this comic.
THE STORY SO FAR...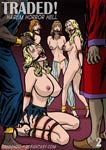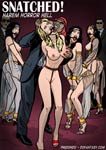 Snotty Olivia Hamilton was the belle of the ball at her prestigious, Ivy League college. All the men wanted her, and all the girls wanted to be her. Smart, athletic, and universally liked, Olivia was on top of the world. When Prince Ahmed from Baranfain decided to try his luck with the gorgeous, blonde Olivia Hamilton, she rejected him in the most public and humiliating way possible!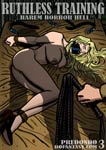 She would soon come to regret her decision when Prince Ahmed decided to teach this stuck up, snotty, white bitch a lesson she would never forget… by forcing her to become his personal sex slave! Olivia is kidnapped and taken back to the emirate to pay for her crimes of haughtiness and slutiness with all her sweet, young holes!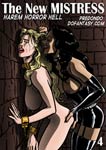 What follows is a whirlwind of pain and humiliation for the young, blonde teen. She becomes a jetsetter of the lowest order as Prince Ahmed teaches her how proper, young women "should" behave in his home country. Things get even worse as her own mother, Mrs. Hamilton, is sold off by her henpecked, corporate husband and forced to be a rugmuncher and lezzie sucktoy to Prince Ahmed's cruel and gross mother.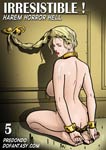 When Ahmed goes back to the states to complete his education, he runs into the lovely and strong willed Jasmine. The two go off on a whirlwind marriage of hot sex and passion, and they make sure to bring along their helpless, white slaves to accommodate their perverted and sadistic desires. Everything goes well until the new Princess Jasmine gets jealous of Ahmed's antics with Olivia… then things go south from there…
IN THIS COMIC…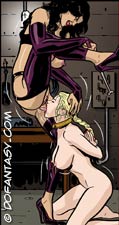 Things come to a head as Princess Jasmine frees herself from her bondage and captivity. Still as strong willed and vicious as ever, Princess Jasmine in dead set on exacting revenge on the fat emir and his decadent family! But it won't be easy for her. First, she needs to subdue the family themselves, and they will prove to be hard to crack… in more ways than one…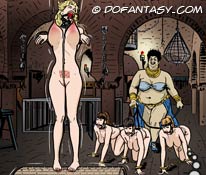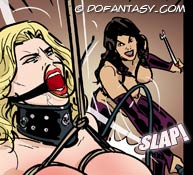 But Princess Jasmine is nothing if not persistent and devilishly cruel. She'll make sure that she gains control of this dusty, desert kingdom by any means necessary! It'll be a clash of the titans with plenty of pain and humiliation to go around for everyone, especially the helpless, white slavegirls caught in the middle of the civil war!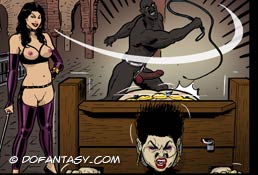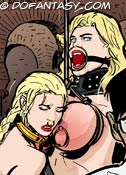 For those under Jasmine's control, things will get really bad. Jasmine doesn't tolerate disobedience very well, and she makes sure the slaves under her control understand this!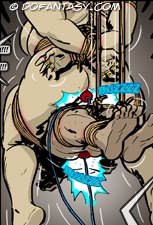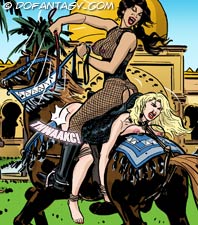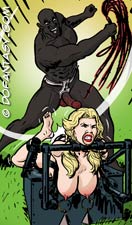 Jasmine seems to have all the pieces in place for this final takeover of the desert emirate, but things could crumble quickly. Her control is tenuous at best, and the family will not let go of their ancient heritage so easily…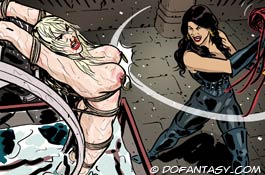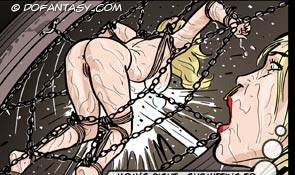 Things could go wrong… terribly wrong… and Jasmine, her conspirators, and especially the slavegirls underneath her could suffer the worst fate imaginable…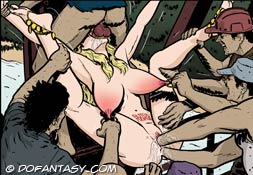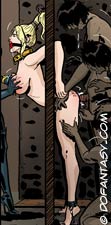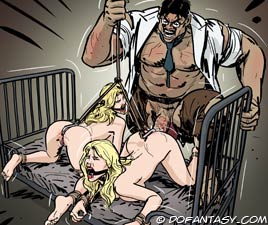 PREDONDO IS AT HIS FINEST IN THIS NEW, EXCITING EPISODE OF THE INFAMOUS HAREM HORROR HELL SERIES! GORGEOUSLY ILLUSTRATED IN LAVISH DETAIL, PRENDONDO CAPTURES THIS OBSCENE AND PERVERTED TALE IN ALL ITS AMAZING GLORY AND ALL ITS HIDEOUS DEPRAVITY! WHO WILL WIN THIS FIGHT FOR ULTIMATE CONTROL OF THE EMIRATE OF BARANFAIN, AND WHO WILL BE THE DEFEATED, THE ONES TO SUFFER THE ULTIMATE PRICE? YOU CAN ONLY FIND OUT HERE EXCLUSIVELY AT DOFANTASY.COM!
YOU DON'T WANT TO MISS THIS EPIC ISSUE! IT'S HOT AND GUARANTEED TO THRILL!
VISIT PREDONDO'S SITE
FOR A COMPLETE LIST OF PREDONDO COMICS AND OFFERS