Use our On-Line 100% Secure EncryptedShopping Cart Ordering System. Simply browse
our site and Click the ADD TO SHOPPING CART buttons to place items in your Shopping Cart
[ HOME ] [ COMICS ] [ MOVIES ] [ NOVELS ] [ CD-ROM ] [ Order info ] [ Help ] [ ARTIST SITES ] [ SEARCH ]
[ Disclaimer ] [ CATALOGUE ] [ Copyright ]
FANSADOX COLLECTION 429
SLAVE RENOVATION - FEATHER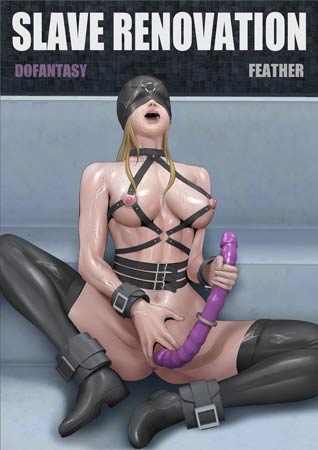 NEW IN PDF ELECTRONIC VERSION!

Adult Comic Album by FEATHER.
HIGH RESOLUTION PDF deluxe edition
40 full color comic pages!!!
-COMPLETE, UNABRIDGED VERSION-

KAT AND BETH ARE 2 OF THE RICHEST, AND MOST BEAUTIFUL WOMEN IN THE WORLD. BUT THEIR MONEY CAN'T SAVE THEM FROM THE HORRORS THEY WILL SOON HAVE TO ENDURE!

THEIR HALF BROTHER CHARLIE HAS DECIDED TO "RENOVATE" THE GIRLS. HE WILL DEGRADE THEM IN THE MOST HUMILIATING WAYS POSSIBLE, TO UTTERLY ERASE THEIR OLD PERSONALITIES, AND TURN THEM INTO MINDLESS SLAVES!


IMPORTANT NOTICE - DISCLAIMER
All characters are 18 years old or older.
This is an entirely fictional work based on cartoon characters for adult entertainment. It shows no real people or events. The characters are shown participating in CONSENSUAL role-play for their own personal satisfaction, simulating activities which involve sexual dominance and submission. No actual toons were harmed in the making of this comic.


Kat Morris seemed to lead a charmed life. She was the daughter of Cain Morris, one of the richest, most powerful men in the world. In addition to being born rich, Kat was genetically blessed with gorgeous body. For her entire life, she has always gotten what she wants, when she wants it.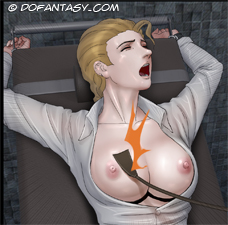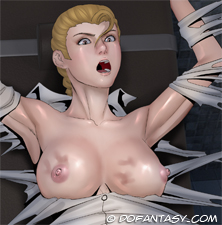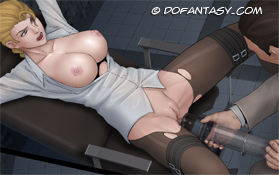 But all that is about to change. With the death of her father, Kat's protector is gone. Kat's deranged half brother Charlie captures her almost immediately. Charlie strips her naked and begins to abuse her, he lets his men get in on the fun as well.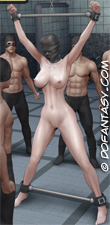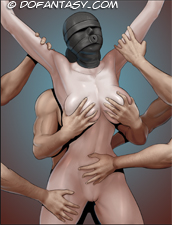 When Kat still doesn't agree to give Charlie her inheritance, Charlie begins using a series of strange inventions and training methods to erase kat's personality. By locking Kat in headgear, and cutting off her sense of sight, sound, smell and taste, he will turn her into a mindless sex slave!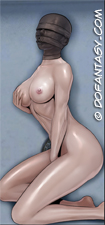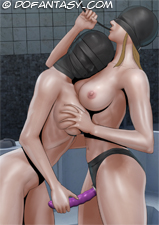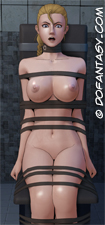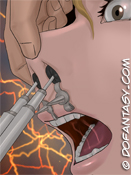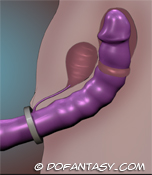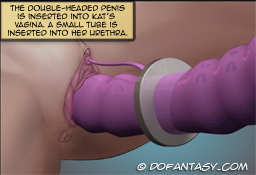 After training Kat for some time, Charlie decides to acquire her sister Beth as well!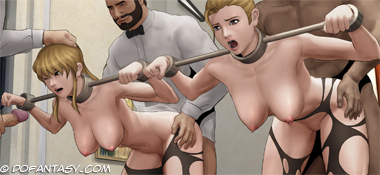 ARTIST FEATHER DELIVERS ANOTHER FASCINATING STORY OF TRANSFORMATION!
ENJOY THE SIGHT OF TWO BEAUTIFUL WOMEN BEING ABUSED AND BROKEN. SPECIAL EMPHASIS IN THIS ISSUE IS PLACED ON SENSORY DEPRIVATION. IS THERE ANY HORROR THAT CHARLIE WILL NOT INFLICT ON HIS VICTIMS?
BROUGHT TO YOU BY RENOWNED ARTIST, FEATHER!