Horus, a scribe and tax collector, has come to this quiet village on the banks of the Nile, not far from Tebas. The harvest has been poor and there is little grain for the tax-collectors. Setoi, his lovely wife Chamaat, and her young sister Kauit who lives with them, have none at all...
Horus decides to sell them as slaves...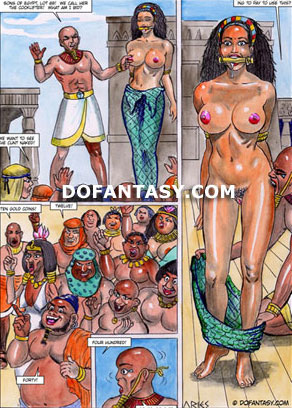 The action last for ages and is humiliating beyond believe. The women are sold in front of their own neighbors...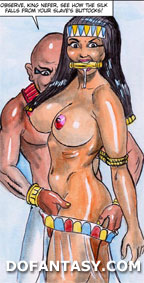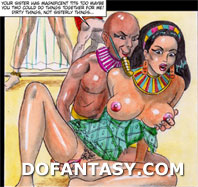 The buyers are cruel...

...and lusty...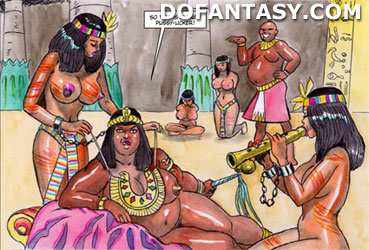 ...unknown to each other, the two sisters are made to fight to the death...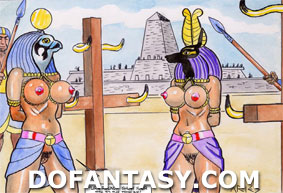 SLAVE TO A SCRIBE
A different vision of Ancient Egypt...