Use our On-Line 100% Secure EncryptedShopping Cart Ordering System. Simply browse
our site and Click the ADD TO SHOPPING CART buttons to place items in your Shopping Cart
[ HOME ] [ COMICS ] [ MOVIES ] [ NOVELS ] [ CD-ROM ] [ Order info ] [ Help ] [ ARTIST SITES ] [ SEARCH ]
[ Disclaimer ] [ CATALOGUE ] [ Copyright ]
FANSADOX COLLECTION 452
WELCOME TO MUDWATER HIGH #1 - SLASHER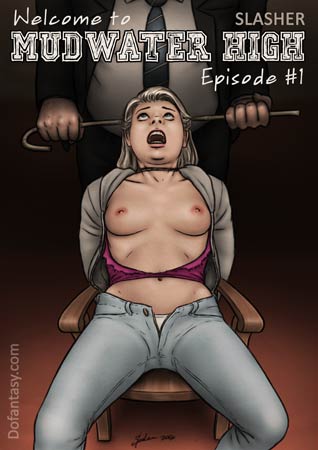 NEW IN PDF ELECTRONIC VERSION!
Adult Comic Album by SLASHER.
HIGH RESOLUTION PDF deluxe edition
25 full color comic pages!!!
-COMPLETE, UNABRIDGED VERSION-

BEAUTIFUL, BLONDE, MEGYN FOXWOOD TRANSFERRED TO MUDWATER HIGH TO ESCAPE HARASSMENT FROM HER OLD SCHOOL. LITTLE DID SHE KNOW SHE WOULD BE WALKING INTO AN EVEN WEIRDER DEN OF EVIL!

PRINCIPAL PAYNE HAS A STRICT SET OF RULES THAT HE EXPECTS ALL STUDENTS TO OBEY! WHEN A "TROUBLESOME" NEW TRANSFER STUDENT ARRIVES AT HIS DOORSTEP, HE MUST ASSESS HER "FITNESS" PERSONALLY!



IMPORTANT NOTICE - DISCLAIMER
All characters are 18 years old or older.
This is an entirely fictional work based on
cartoon characters for adult entertainment.
It shows no real people or events.
The characters are shown participating in
CONSENSUAL role-play for their own
personal satisfaction, simulating activities
which involve sexual dominance and
submission. No actual toons were harmed
in the making of this comic.

Megyn Foxwood is a new transfer student at the old and distant Mudwater High School. Principal Payne is the supervising agent who runs this strange facility. But it seems that little Miss Megyn has a problem with her paperwork. She must show up to the school in order to get everything straightened up, but she must show up after hours, when there's no one else but her and the principal left in the darkened building.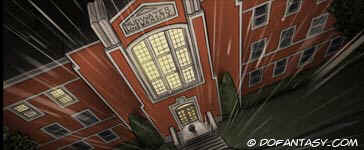 The storm clouds grow as Megyn tries to find the Principal's office through the dimly lit and confusing corridors. When she eventually finds the Principal, she tries to be friendly only to find Principal Payne in a less than sympathetic mood. What could be on his mind? What could possibly be the matter? Megyn thought she'd gotten all her paperwork in order, but it seems she missed something…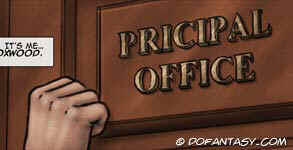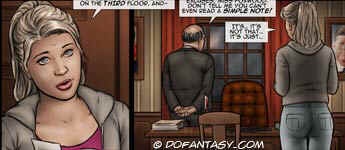 ...she missed the testimony of her old home room teacher, a fact that did not escape Principal Payne's attention.

It seems little Megyn hasn't been entirely forthcoming, and Principal Payne will get the truth… by any means necessary!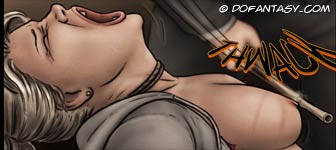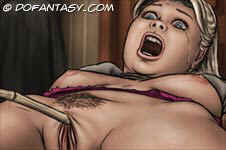 SLASHER DOES IT AGAIN WITH THIS INTIMATE AND TERRIFYING TABLEAU OF FEMALE PAIN AND MALE PERVERSITY IN THE DARKENED HALLS OF A CORRUPT SCHOOL SYSTEM! WHAT WILL HAPPEN TO LITTLE MISS MEGYN? WILL SHE ESCAPE FROM THE AWFUL SCHOOL WITH HER VIRGINITY INTACT, OR IS SHE DOOMED TO BECOME THE PRINCIPAL'S NEWEST PLAYMATE??!! YOU DON'T WANT TO MISS THIS LATEST AND GREATEST AMAZING TALE BY SLASHER HIMSELF, BROUGHT TO YOU HERE EXCLUSIVELY AT DOFANTASY.COM!!!