Use our On-Line 100% Secure EncryptedShopping Cart Ordering System. Simply browse
our site and Click the ADD TO SHOPPING CART buttons to place items in your Shopping Cart
[ HOME ] [ COMICS ] [ MOVIES ] [ NOVELS ] [ CD-ROM ] [ Order info ] [ Help ] [ ARTIST SITES ] [ SEARCH ]
[ Disclaimer ] [ CATALOGUE ] [ Copyright ]
FANSADOX COLLECTION 453
DEVIL INCANTATION #1 - FEATHER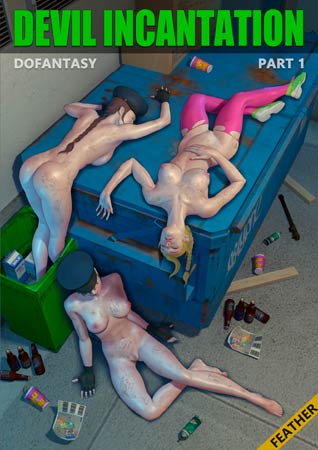 NEW IN PDF ELECTRONIC VERSION!
Adult Comic Album by FEATHER.
HIGH RESOLUTION PDF deluxe edition
47 full color comic pages!!!
-COMPLETE, UNABRIDGED VERSION-
A MYSTERIOUS MAN HAS THE POWER
TO ROB WOMEN OF THEIR
VERY FREE WILL!
HE NEEDS NO ROPES OR CHAINS TO
CONTROL HIS VICTIMS,
HE HAS ENSLAVED THEIR MINDS.


IMPORTANT NOTICE - DISCLAIMER
All characters are 18 years old or older.
This is an entirely fictional work based on
cartoon characters for adult entertainment.
It shows no real people or events.
The characters are shown participating in
CONSENSUAL role-play for their own
personal satisfaction, simulating activities
which involve sexual dominance and
submission. No actual toons were harmed
in the making of this comic.
THE CITY IS A PLAYGROUND FOR TOURISTS, FILLED WITH CASINOS & BROTHELS
The international tourist attraction known as "Lucky City" is filled with every debauchery that can be imagined. It's easy for small crimes to slip through the cracks and go unnoticed. That's what the mysterious man known as Hanzo is counting on.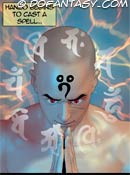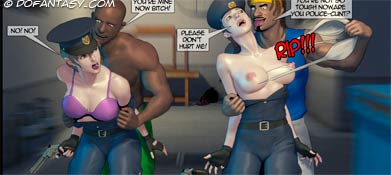 Hanzo has an ancient talisman that allows him to drain the "essence" of any woman he wants, turning her into a sex-crazed slave. Hanzo preys on beautiful women, seemingly at random, stealing their life energy before fucking them and leaving them behind like garbage. But what is Hanzo really up to?

THIS MODERN CITY WILL BE THE SITE OF AN ANCIENT, MAGICAL WAR
Soon it becomes clear that Hanzo is on the run from someone. Other people trained in the use of magic begin to hunt Hanzo down. Hanzo's beautiful and ruthless ex-lover quickly dispatches his assistants with her own mind-control spells, and then sets her eyes on capturing Hanzo himself.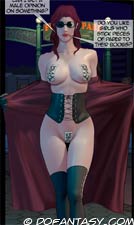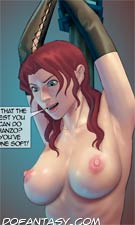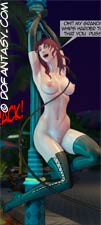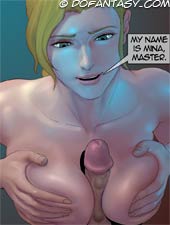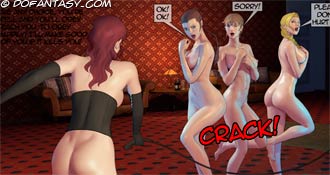 It's a battle of 2 mind-controlling sorcerers and the winner will fuck the loser mercilessly and claim them as a sex slave!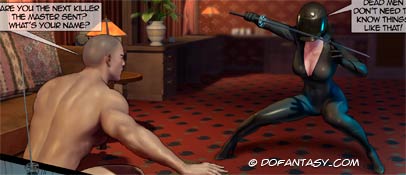 IMAGINE CONTROLLING A SLAVE'S BODY AND MIND
This unusual comic features a great deal of magic and fight scenes, as well hot sex with mind-controlled slave girls. The story is an erotic adventure, and readers will never know what to expect next. The story features body modification, public whipping, gangbangs and enslavement of a harem of women using mind control.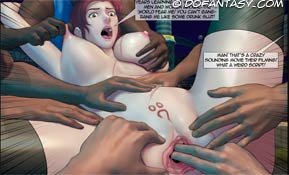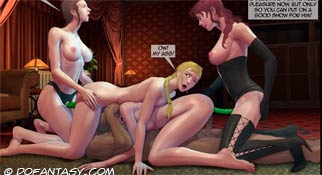 DELVE INTO A RED-HOT WORLD OF MAGIC, ADVENTURE, AND SEX SLAVES!