Use our On-Line 100% Secure EncryptedShopping Cart Ordering System. Simply browse
our site and Click the ADD TO SHOPPING CART buttons to place items in your Shopping Cart
[ HOME ] [ COMICS ] [ MOVIES ] [ NOVELS ] [ CD-ROM ] [ Order info ] [ Help ] [ ARTIST SITES ] [ SEARCH ]
[ Disclaimer ] [ CATALOGUE ] [ Copyright ]
FANSADOX COLLECTION 475
CLASSMATES 2: RUDE AWAKENING - KITTY HAND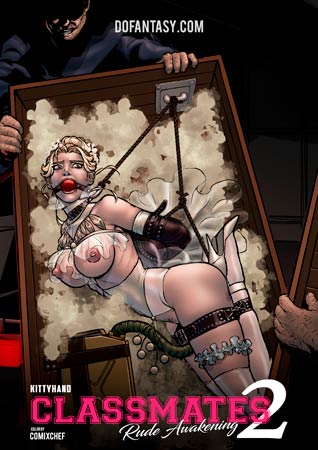 NEW IN PDF ELECTRONIC VERSION!
Adult Comic Album by KITTY HAND.
HIGH RESOLUTION PDF deluxe edition
53 full color comic pages!!!
-COMPLETE, UNABRIDGED VERSION-

LOSER LEONARD'S LIFE OF LUXURY COMES CRASHING DOWN AROUND HIM WHEN HE AND HIS GIRLS GET ENTANGLED IN A WHITE SLAVERY RING!

LEONARD IS DRAWN DEEPER AND DEEPER INTO A WEB OF LIES AND DECEPTION, CONTROLLED BY POWERFUL MEN AND DESPERATE WOMEN. THINGS WILL GET VERY, VERY DARK BEFORE THE END…





IMPORTANT NOTICE - DISCLAIMER
All characters are 18 years old or older.
This is an entirely fictional work based on
cartoon characters for adult entertainment.
It shows no real people or events.
The characters are shown participating in
CONSENSUAL role-play for their own
personal satisfaction, simulating activities
which involve sexual dominance and
submission. No actual toons were harmed
in the making of this comic.

THE STORY SO FAR…

"Loser Leonard" was just your average nerd in high school: picked on, disrespected, and never appreciated for his hard work and his nice guy attitude. Even after he graduated, life never treated him better. He worked at a burger joint and was all alone without a friend in the world. When he won the lottery, "loser" Leonard thought his life had finally turned around. It turned around indeed, alright… straight into a ditch! Hot cars and hot girls in high hotels was where it started. Next thing he knew, he was being blackmailed into enslaving his high school hottie, Jane Cosgrove.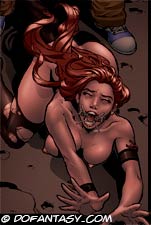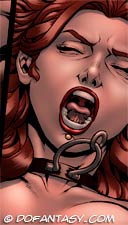 But things get even worse when the real angel of Leonard's heart, Claire, is found working at a strip joint deep down in dirty downtown…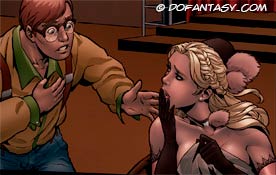 IN THIS COMIC…
Leonard had a feeling that his "girlfriend" Kate from the burger bar had it in for him, and that was never more true than when she discovers Leonard "cheating" on her with this blonde floozie he'd picked up in a strip club. Kate never imagined that this blonde bimbo was really the sweet and innocent Claire, an old schoolmate from younger days. Leonard always had his eye on Claire, but he could never get to her; Jane Cosgrove and her rotating cast of boytoys were always cockblocking him.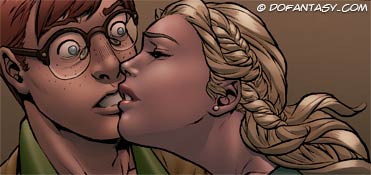 Now, Leonard has Claire all to himself… or so he thinks! Between a jealous lover and the dark, dirty underworld of his dark and dirty hometown, Leonard gets even deeper into the depths of a criminal, white slavery ring than he'd ever imagined possible. There are no friends here… just knives in the dark… and nobody is safe… least of all the girls in Leonard's heart…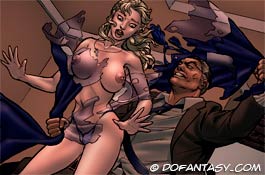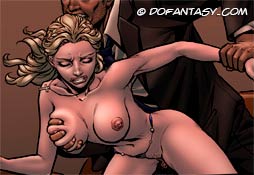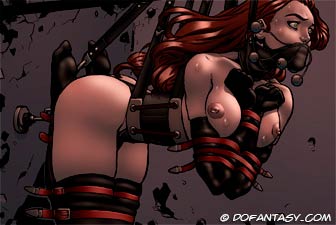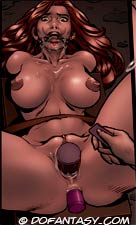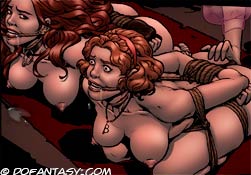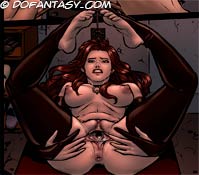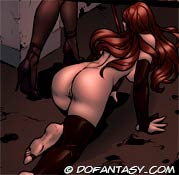 KITTY HAND STUDIOS BRINGS IT BACK WITH THIS EXCITING AND AMAZING "CLASSMATES" SEQUEL! THE STORY TAKES A TURN FOR THE WORSE AS LEONARD IS DRAGGED DOWN TO HELL AND DRAGS THOSE HE LOVES AND CHERISHES EVEN DEEPER INTO THE MUD! LEONARD WILL WATCH THESE BEAUTIFUL, HUMILIATED GIRLS FUCK, AND BUCK, AND SUCK AGAINST THEIR WILL! POWERFUL FORCES AND POWERFUL MEN RULE THE ROOST IN THIS DRAMATIC CONTINUATION OF THE CLASSMATES SERIES! YOU DON'T WANT TO MISS THIS EPIC ISSUE, BROUGHT TO YOU HERE EXCLUSIVELY AT DOFANTASY.COM!