Use our On-Line 100% Secure EncryptedShopping Cart Ordering System. Simply browse
our site and Click the ADD TO SHOPPING CART buttons to place items in your Shopping Cart
[ HOME ] [ COMICS ] [ MOVIES ] [ NOVELS ] [ CD-ROM ] [ Order info ] [ Help ] [ ARTIST SITES ] [ SEARCH ]
[ Disclaimer ] [ CATALOGUE ] [ Copyright ]
FANSADOX COLLECTION 479
FOR RENT! - ERENISCH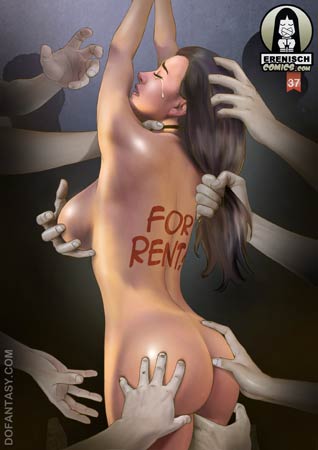 NEW IN PDF ELECTRONIC VERSION!
Adult Comic Album by ERENISCH.
HIGH RESOLUTION PDF deluxe edition
45 - full color comic pages!!!
-COMPLETE, UNABRIDGED VERSION-

JOURNEY TO THE ICONIC FUTURE WHERE WOMEN HAVE BEEN LEGALLY STRIPPED OF ALL RIGHTS AND TURNED INTO OBEDIENT SEXTOYS!

THE ERENISCHVERSE HAS GROWN INTO THE MOST COMPLEX EROTIC FANTASY WORLD EVER CREATED! COME EXPERIENCE THIS UNIQUE PHENOMENON!!!!





IMPORTANT NOTICE - DISCLAIMER
All characters are 18 years old or older.
This is an entirely fictional work based on
cartoon characters for adult entertainment.
It shows no real people or events.
The characters are shown participating in
CONSENSUAL role-play for their own
personal satisfaction, simulating activities
which involve sexual dominance and
submission. No actual toons were harmed
in the making of this comic.

WHAT WOULD YOU DO IN A FUTURE WHERE WOMEN CAN BE BOUGHT AND SOLD?


I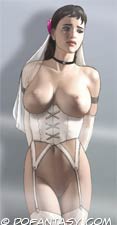 n the near future, many countries have passed the 'Compulsory Female Slavery Law' and legalized the sexual use and trade of women over 18 years of age. When a girl reaches the age of legal enslavement, she can be bought and sold, hired and whored, and used in every imaginable way…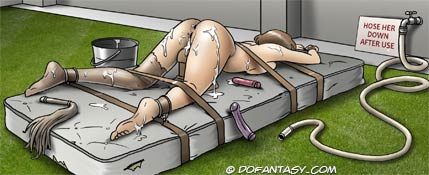 Just as previous generations have radically altered their ideas about sex and the rights of women, so the future will go through radical changes as well. But in the future, women will lose all rights, restraints on sexuality will be completely eliminated, and any man can do almost anything he wants to any woman. In the future, the only thing holding you back from taking any girl you want will be if another man already owns her.
WHEN ALL WOMEN ARE SLAVES, WHAT WILL "LOVE" LOOK LIKE?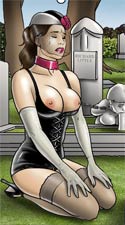 A whole generation has passed since female slavery was legalized and cruel s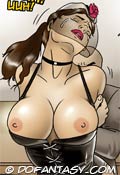 exual domination of women has become so common that most people don't notice it. Both men and women accept female slavery as "normal." In this brave new world, Peter is quickly becoming a legend, because unlike most men, he truly loves his slave Maggie Cumbunny. Of course Peter still uses his slave to satisfy his every sexual desire, but he also enjoys spending time with her and making her happy. In fact, he even beat up some boys who tried to rape her recently.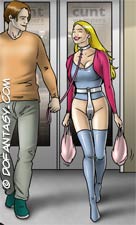 Every girl who hears about Maggie's relationship with Peter is instantly jealous. In our world, Peter would be just a normal boyfriend, he might even be considered below average. But in the harsh world of the future, a man like Peter is the rarest, most wonderful thing a girl can imagine. And nearly all the girls who know Peter long to be his slave.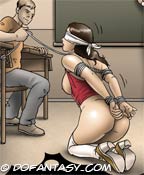 Cindy is one of the slavegirls who dreams of a kind master. After growing up seeing female slaves everywhere, it is unthinkable to Cindy to ever dream that she would be free or equal to men. All she wants is a man to enslave her and treat her a little more gently. She was forced to become the wife-slave of her sadistic uncle, but when she hears that one of the boys Peter beat up was her old bully, Cindy begins to fantasize about Peter becoming her protector. Can such a fantasy ever come true?
WOMEN OF THE FUTURE ARE GRATEFUL TO BE ENSLAVED TO A KIND MASTER
Writer/Artist Erenisch has launched a revolution in erotic comics. Each story in Erenisch comics takes place in a single shared universe, similar to the shared universe of Marvel comics. Only in these comics, readers can enjoy the hottest and most emotionally complex pornographic stories ever written. Long time fans of Erenisch comics will enjoy cross-overs from characters in previous issues, while first-time fans can jump right in and enjoy seeing slavegirls fucked and subjugated in ways they have never imagined.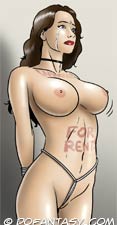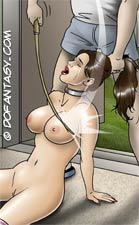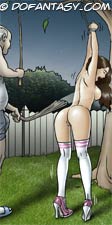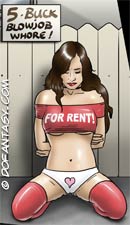 The world of Erenisch comics feels real in a way few other fantasy ever have, and readers get to immerse themselves in a fantastic future and imagine what it would truly feel like to live there. Painstaking attention to detail creates artwork featuring naked, beautiful women, but also realistic facial expressions and body language which makes them seem like real people.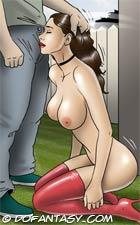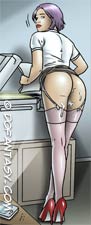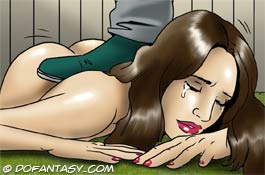 If you haven't read this comic book series yet, you are long overdue! Jump into the fantasy world and join the erotic comic revolution. And after you have finished, remember to log onto the Erenisch forum, and enjoy the fan fiction from the vibrant fan community!