Use our On-Line 100% Secure Encrypted Shopping Cart Ordering System. Simply browse
our site and Click the ADD TO SHOPPING CART buttons to place items in your Shopping Cart
[ HOME ] [ COMICS ] [ MOVIES ] [ NOVELS ] [ CD-ROM ] [ Order info ] [ Help ] [ ARTIST SITES ] [ SEARCH ]
[ Disclaimer ] [ CATALOGUE ] [ Copyright ]
FANSADOX COLLECTION 482
COLLECTOR part 1 - ARCTOSS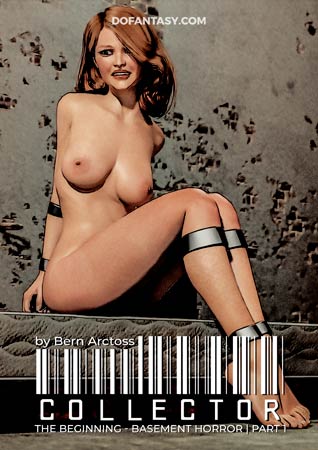 NEW IN PDF ELECTRONIC VERSION!
Adult Comic 3D Album by ARCTOSS.
HIGH RESOLUTION PDF deluxe edition
53 full color comic 3D pages!
-COMPLETE, UNABRIDGED VERSION-



A SMOKING HOT REDHEAD GETS WHAT'S COMING TO HER WHEN SHE TRIES TO BLACKMAIL HER BEST FRIEND'S DAD!

BEING DRUNK AND HORNY WAS THE LEAST OF JENNA'S WORRIES. THIS SMOKING HOT HOTTIE WASN'T READY TO BE ENSLAVED!

IMPORTANT NOTICE - DISCLAIMER
All characters are 18 years old or older.
This is an entirely fictional work based on
cartoon characters for adult entertainment.
It shows no real people or events.
The characters are shown participating in
CONSENSUAL role-play for their own
personal satisfaction, simulating activities
which involve sexual dominance and
submission. No actual toons were harmed
in the making of this comic.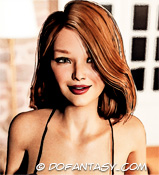 It's late at night when the doorbell rings, and pretty, redheaded Jenna stumbles in through Mr. Henderson's door. Rouged and horny and frustrated from a jilted, prom boyfriend, Jenna has run out of options. Her parents have already disowned her, and she has nowhere to go. But… her friend, Mr. Henderson's daughter, is away from the house… and it would be weird to have a smoking hot girl, barely legal, fresh 18 year old, staying alone with an old and washed up man like him.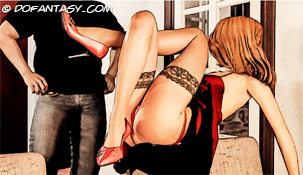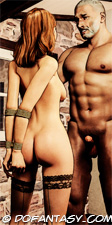 But Mr. Henderson's a kind man, and he lets Jenna in. She's all alone and has needs a place to stay. Very drunk but very grateful, Jenna wants to return the favor, and she won't take "no" for an answer! "Please! I need it! I need you to come and do things to me!" Things get even hotter when Jenna begs to be taken to the bedroom… and begs to be punished for being naughty. With lace top stockings and tight, red panties, Jenna is one hot deal alright.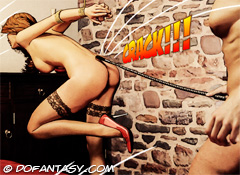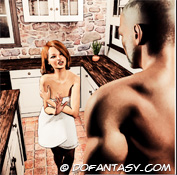 It's a hot night, but a cold morning. Jenna is mad, and she starts accusing Mr. Henderson of all kinds of vile and unspeakable things. She'll go to the police and ruin his life. She'll make sure he's locked up forever…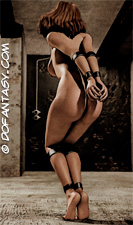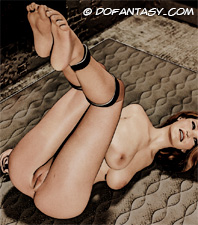 But maybe she should've thought before she started pissing off a big bear like him! She's his prisoner… his slave, now… and maybe… maybe she'll end up liking it after all… after Mr. Henderson has finished her training first!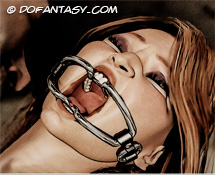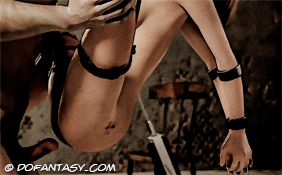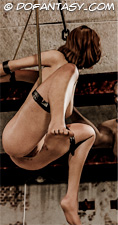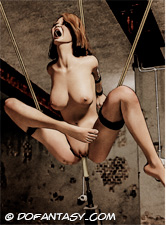 ARCTOS IS A NEW ARTIST HERE AT DOFANTASY WHO'S MADE UP SOME REAL HOT STUFF! THIS WILD AND SEXY RIDE IS FULL OF EYE POPPING PEEKS AND CROTCH THROBBING ACTION! THIS IS AN EXCITING NEW START TO A NEW, PROMISING ARTIST WITH AN EXCITING AND EROTIC STORY TO TELL! YOU DON'T WANT TO MISS THIS AMAZING, NEW ISSUE, BROUGHT TO YOU HERE EXCLUSIVELY AT DOFANTASY.COM!!