Use our On-Line 100% Secure Encrypted Shopping Cart Ordering System. Simply browse
our site and Click the ADD TO SHOPPING CART buttons to place items in your Shopping Cart
[ HOME ] [ COMICS ] [ MOVIES ] [ NOVELS ] [ CD-ROM ] [ Order info ] [ Help ] [ ARTIST SITES ] [ SEARCH ]
[ Disclaimer ] [ CATALOGUE ] [ Copyright ]
FANSADOX COLLECTION 494
PRIVATE DICK part 2 - HAWKE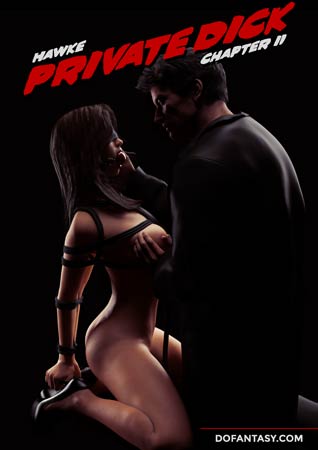 NEW IN PDF ELECTRONIC VERSION!
Adult Comic 3D Album by HAWKE.
HIGH RESOLUTION PDF deluxe edition
20 full color comic 3D pages!
-COMPLETE, UNABRIDGED VERSION-
PRIVATE DETECTIVE MARCUS COLT IS ON THE PROWL FOR A STOOL PIGEON, AND PRETTY LITTLE MISS VERA CARTER WILL BE PERFECT… AS BAIT!

IT'LL BE A WHILE BEFORE THE RAT ACCOUNTANT SHOWS UP, AND MARCUS COLT IS BORED. FORTUNATELY FOR HIM, HE HAS A BEAUTIFUL, BRUNETTE BABE ALL TO HIMSELF…


IMPORTANT NOTICE - DISCLAIMER
All characters are 18 years old or older.
This is an entirely fictional work based on
cartoon characters for adult entertainment.
It shows no real people or events.
The characters are shown participating in
CONSENSUAL role-play for their own
personal satisfaction, simulating activities
which involve sexual dominance and
submission. No actual toons were harmed
in the making of this comic.
TThe Story So Far…

Marcus Colt is a private detective in this tough part of town. He's been hired by a small time thug intent on getting back an accounting ledger from a stool pigeon accountant trying to buy his way out of "the business." A former enforcer, Marcus Colt broke into the law firm expecting a quick smash and grab. When he finds pretty little Vera Carter, a paralegal working late on the case, he finds an opportunity to flush the rat out of hiding… and have a little fun in the process…


In This Comic…

Vera Carter has called her contact to arrange a late night rendezvous in a nigh empty parking garage, but what the accountant doesn't know is that it's a trap set up by the vicious Marcus Colt. There's no last minute deals on the hook, just a beautiful, busty, bound babe being banged by a big, burly brute!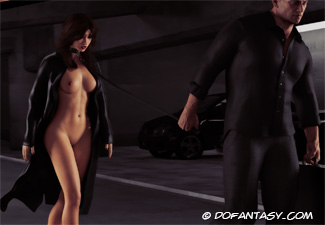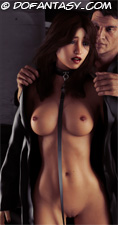 While Vera Carter desperately looks for something, anything to help her escape, Marcus Colt needs another way to pass the time… and make an insurance policy. He makes Vera Carter do unspeakably perverted things while catching it all on his phone. Still, any car could drive by and see the half naked female, bound and helpless and completely humiliated! Maybe some good Samaritan will see poor Vera Carter and save her…

…or maybe this will be her final curtain call!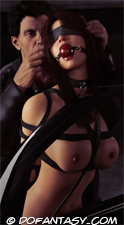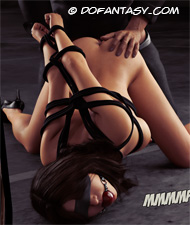 THE AMAZING FILM NOIR EPIC CONTINUES IN THIS EXCITING EPISODE OF HAWKE'S "PRIVATE DICK" SERIES! MARCUS COLT HAS VERA CARTER AT HIS BECK AND CALL, AND HE CAN MAKE HER DO ANYTHING HE WANTS! HE'S GOT NASTY TOYS AND A MEAN STREAK, AND VERA KNOWS SHE HAS TO DO AS HE SAYS… OR ELSE! THINGS GO FROM BAD TO WORSE AS THE NIGHT GOES ON, AND WHO KNOWS WHERE IT WILL END!

YOU DON'T WANT TO MISS THIS HOT, EROTIC COMIC, BROUGHT TO YOU HERE EXCLUSIVELY AT DOFANTASY.COM!