THE DISENCHANTMENT

by Ferres
The Usurper and his bloodthirsty men attack Berthulia, driven on by revenge. The quiet farming village, still loyal to the murdered king, takes the full force of their savagery. The raiders are especially cruel with the village young women...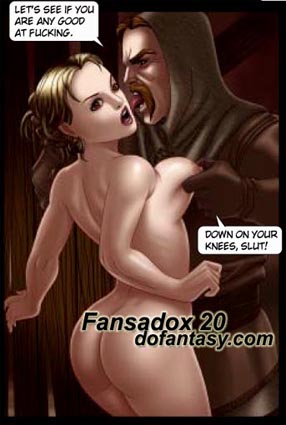 THE TRESPASSERS

by Slasher
The girls were out for the weekend. camping in the woods. The night was splendid and they felt relaxed and happy, as they sat chatting about their boyfriends. Suddenly...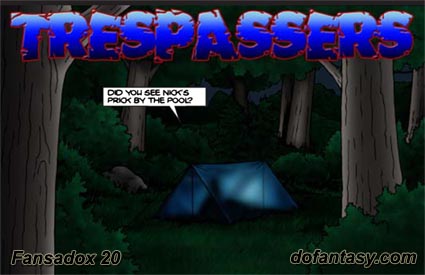 CLICK image to know what happens...
THE TRAINING HOUSE -2
Robin is held by a slave ring. It's benn a commission job, and the client, to Robin's horror, turned out to be her own step-father....
SLAVE CARAVAN -3
The recently sold European slaves are taken to a wild party. They're humiliated for the fun of their new owners...
MATERNAL BLACKMAIL -4
In this episode, the young twins discover who are holding them: their own neighbors, the loathsome Bermudez! To their dismay, Miss Bermudez decides to give one of them as a present to her elder son, the disgusting Gustavito. The boy is very pleased with his mother's present, needless to say...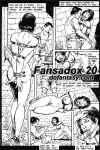 YAKUZA SLAVEGIRLS -8 - by ROBERTS!
From the news:
'Three young Western girls were reported missing last week in Tokyo.
Officials have stated that a Yakuza White Slaver ring has been detected in the city'.
THE CABIN -5
Tremendous pain and the deepest humiliation are in store for young Cori. A new, blood chilling chapter of CABIN by ZERNS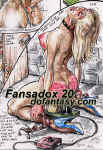 REBOUND -5
Blonde, blue-eyed, 5'7", 110 lb. Leesa Mendaski, 36D-23-33 is abducted by the parents of the boy she "broke the heart of" five years before. The couple keep her at their bed and breakfast out by the lake, along with 5'3", 97lb., brown-eyed brunette Kerry Sherman (34D-22-33), the daughter of a family renting suite 4A, who stumbled into their clutches. Now guess who just got back from college...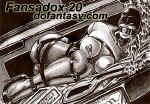 BUY FANSADOX 20 NOW
In ENGLISH. Available electronically in PDF format. See bottom of page