Lovely Joanna goes to the shop to buy a pet. She asks for something special, exotic. Not just a cat or a dog. Something that will make people sit up and say 'WOW!'
The clerk invites the young beauty downstairs. He has something special there...
The girl doesn't understand at first. It's an empty cage!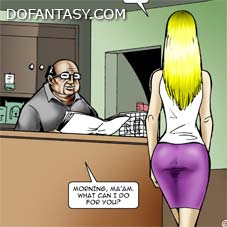 Yes, empty and waiting for the right pet!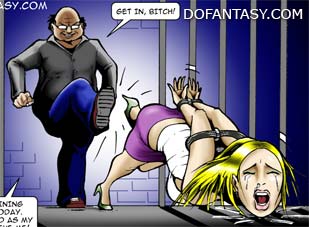 And pets get collared...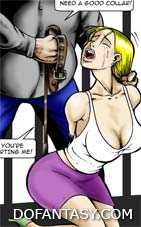 ...kept in cages...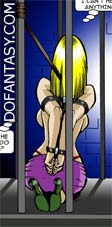 ...and gagged if they can bite.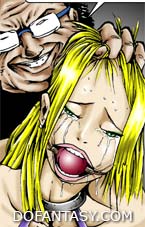 Pets sell naked and sometimes get harnessed...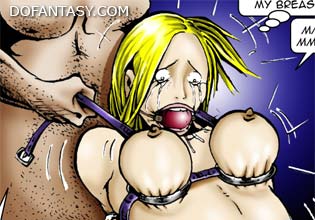 Pets are feed...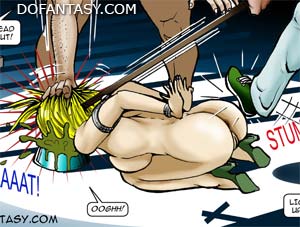 ...and trained... and nicely attired...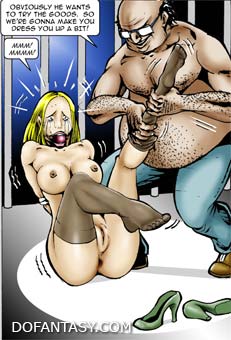 ...and groomed for sale...
Pets are felt and assessed by potential customers...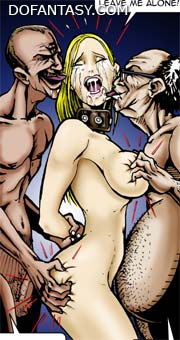 Don't miss this exciting comic, pets like Joanna are seldom held in cages and offered in pet shops.
DON'T MISS PREDATOR'S FIRST COMIC
AN UNUSUALLY CRUEL 'A GIRL IN TRAP' STORY