Use our On-Line 100% Secure EncryptedShopping Cart Ordering System. Simply browse
our site and Click the ADD TO SHOPPING CART buttons to place items in your Shopping Cart
[ HOME ] [ COMICS ] [ MOVIES ] [ NOVELS ] [ CD-ROM ] [ Order info ] [ Help ] [ ARTIST SITES ] [ SEARCH ]
[ Disclaimer ] [ CATALOGUE ] [ Copyright ]
FANSADOX COLLECTION 107
THE HILLS - CAGRI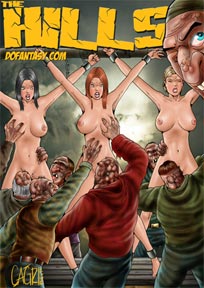 NEW IN PDF ELECTRONIC VERSION!
HIGH RESOLUTION PDF deluxe edition
41 full color comic pages by CAGRI
-COMPLETE, UNABRIDGED VERSION-
EXCLUSIVE TO THIS SITE!
A very special story...
A family lives the sickest possible nightmare...
IMPORTANT NOTICE - DISCLAIMER
All characters are 18 years old or older.
This is an entirely fictional work based on
cartoon characters for adult entertainment.
It shows no real people or events.
The characters are shown participating in
CONSENSUAL role-play for their own personal satisfaction, simulating activities which involve sexual dominance and submission.
No actual toons were harmed in the making
of this comic.
The Carter family are going to California for a holiday... they are now passing through the Nevada Desert, which has been used in continuous use as an atomic bomb test area since 1945…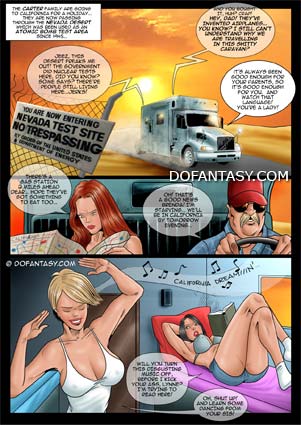 Suddenly, what was a happy family holiday turns into an evil nightmare.
Dad, Mom and their two lovely, sexy daughters are captured by the most disgusting, repulsive freaks imaginable.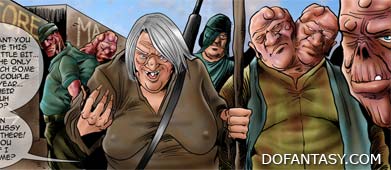 To start with, Dad is burned at the stake in front of his family. Then the women are taken naked and roped to the village.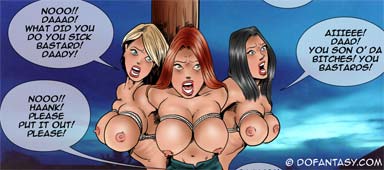 The deformed inhabitants of that creepy place are going to take good care of them…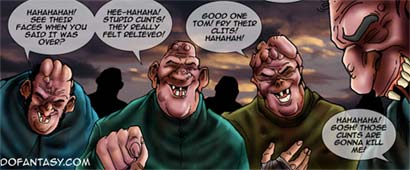 These sinister characters want the girls to work for them, for fun and… for breeding! All the local women became sterile after the nuclear tests and they need fresh mothers to carry their offspring…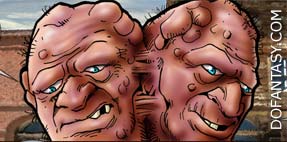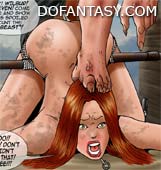 The unfortunate daughters and their mother are healthy, strong females. The freaks see at once how valuable they will be to their sick community... The women are forced to work, stark naked and under the threat of the lash and the most painful punishments…
These twisted humanoids force the poor naked women to perform the most degrading tasks to humiliate them beyond any reason...



DON'T MISS THIS UNUSUAL STORY MASTERFULLY
TOLD AND DRAWN BY CAGRI
ENJOY THE GREAT ART AND SPECTACULAR COMIC
ACTION OF THIS GREAT ARTIST

[ CAGRI SITE ] [ HOME ]