Use our On-Line 100% Secure Encrypted Shopping Cart Ordering System. Simply browse
our site and Click the ADD TO SHOPPING CART buttons to place items in your Shopping Cart
[ HOME ] [ COMICS ] [ MOVIES ] [ NOVELS ] [ CD-ROM ] [ Order info ] [ Help ] [ ARTIST SITES ] [ SEARCH ]
[ Disclaimer ] [ CATALOGUE ] [ Copyright ]
FANSADOX COLLECTION 118
CHEERLEADERS FATE - FERNANDO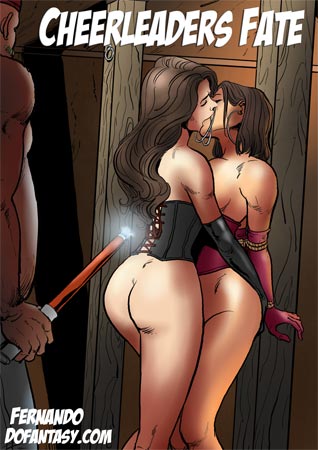 CHEERLEADERS FATE
NEW IN PDF ELECTRONIC VERSION!
Adult Comic Album by
FERNANDO
HIGH RESOLUTION PDF deluxe edition
49 full comic pages by FERNANDO
-COMPLETE, UNABRIDGED VERSION-
FOUR STUNNING CHEERLEADERS
HELD PRISONERS BY 3 OLD MEN!
49 FULL-COLOR,
ACTION-PACKED PAGES
IMPORTANT NOTICE - DISCLAIMER
All characters are 18 years old or older.
This is an entirely fictional work based on
cartoon characters for adult entertainment.
It shows no real people or events.
The characters are shown participating in
CONSENSUAL role-play for their own
personal satisfaction, simulating activities
which involve sexual dominance and
submission.
The story starts with Anna running away from Assbuster...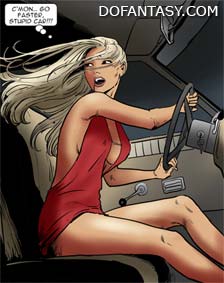 The girl is so nervous that she crashes the car she's driving messing up her escape.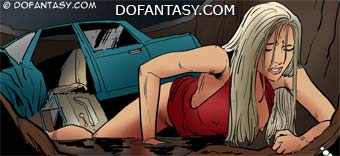 She is soon spotted by her pursuers and captured with a lasso, like a beast...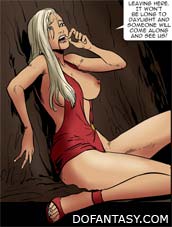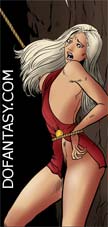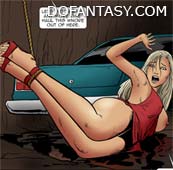 Assbuster promises the girl hell on Earth. She deserves it, he says. She refused to party with him, she ran away and then she crashed his car!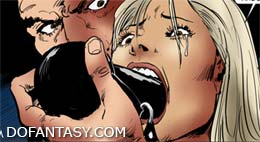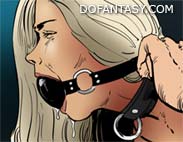 Not far away, Jessica is being held captive underground by Bob, the old man who captured the girls in the first place.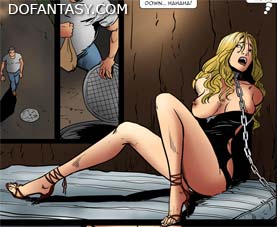 The man humiliates his captive beyond all normal limits. The girl cannot even attend to her most basic physical needs without his permission.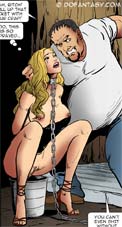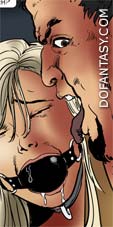 The busiest of the 3 men is Dogface. The old fetishist owns young Chris and her mother Lorena. He keeps them joined together by huge nose rings. Led around by the rings, mother and daughter obey their keeper orders...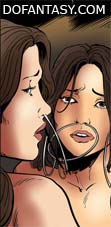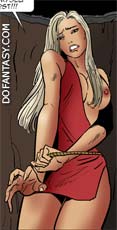 Don't miss this action packed comic drawn by great artist Fernando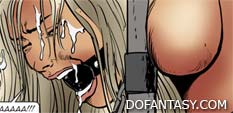 A SELF CONTAINED, INCREDIBLY AROUSING TALE OF MADNESS IN
WHICH THE OLD MEN HAVE NOTHING TO LOSE... THEY KNOW THEY CAN KEEP
THEIR GIRLS FOREVER AND NOBODY WILL EVER KNOW...
CHEERLEADERS BY FERNANDO, THE HOTTEST COMIC SERIES EVER PUBLISHED!
CONTINUED IN CHEERLEADER'S ORDEAL THE 5th AND NEXT PART OF THIS STORY
CLICK HERE FOR CHEERLEADER'S DREADFUL REUNION THE 6th PART OF THIS STORY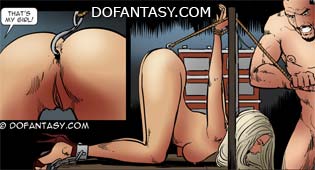 VISIT FERNANDO SITE FOR A COMPLETE LIST OF
FERNANDO COMICS AND OFFERS
[ HOME ]