Sweat pouring down her brow, Judith Denton ran through the the woods she had played in as a child. Her thoughts streaked back and forth between those carefree days and the last few days of her first year in College.
Deep in the shadows of the trees up ahead, the burning embers of a cigarette lit black-hearted eyes that watched the sultry form of Judith as she jogged through the woods...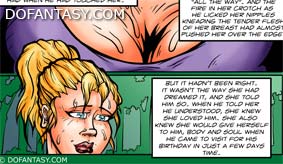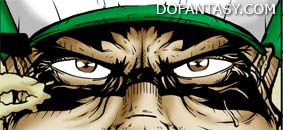 Completely lost in thought, Judith approached the ominous figure lurking in the shadows, oblivious to the fact that her life was about to take an irreversible turn for the worse.
Judith didn't even have a second to draw a breath as a noose descended over her head and yanked her sharply from her feet strangling her.
Stunned, Judith hit the ground with a thud, her head cracking the tight packed dirt with such force that her vision blurred.
As darkness closed in about her, she had a vague sense of a blurry mass of flesh looming over her reeking of lust and whiskey.
Judith opened her eyes slowly, groggily shaking her head unable to make out the images before her. She was shivering with fear.
A terrible nightmare for the young girl was about to start...
"The darkness enveloped her and her imagination ran wild. All manner of vile creatures slithered through her imagination causing tears to well in her eyes and stream down her cheeks. For an eternity she cried whimpering into the shadows, wishing and fearing the sweet release of death. Finally after an eternity of black, a shaft of light appeared with the chill of dawn and suddenly, the horrid visage of her captor appeared above her holding open the lid to the pit..."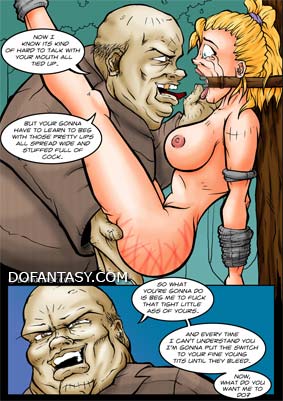 "Judith's heart raced and disbelief coursed through her veins chilling her to the bone. The last few days of horror and misery had not prepared her for this. Nothing could have prepared her for this, and she swallowed hard in desperation, trying to gather her thoughts as two figures approached the closet..."