This is the first story of a saga of a huge bordello whose waitresses are beautiful young girls from all over the world to serve the most demanding clientele…
The place is dark and smells of sex and fear.
Everywhere you look you can see the naked bodies of incredibly beautiful girls dancing to the latest hit tunes....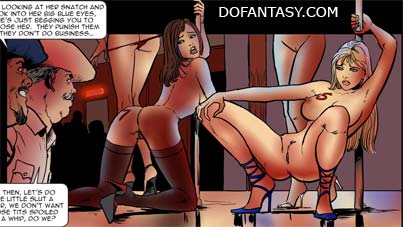 A crowd of drunk, horny men watch, grope and take their chosen women to carefully-prepared private cubicles...
The girls have to accept any date and perform on request to the outmost of their ability in order to satisfy the whims of the dirty old slobs who decide to hire them… The clients are bastards who sometimes decide to buy the girl to keep her in their private residences...
In this first story we hear about Amanda and Jody, two young girls just under twenty who stop at a gas station in a small town near the border...
There they fall into the hands of the local Sheriff, a bastard whose main hobby is to detain, jail and, as he puts it, "disappear" beautiful young passers-by.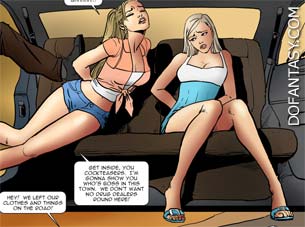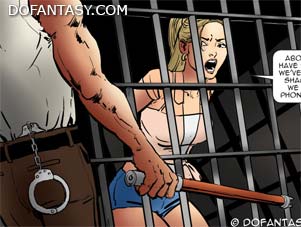 The girls soon learn that they are in hell on earth. They spend a week in the underground cells, their whereabouts known only to the sheriff and to a drunken detainee who enjoys the show as the lovely girls are strip-searched and humiliated.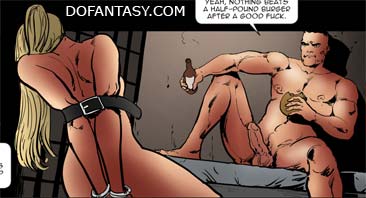 A gang sent by the Mexican drug lord will assess the goods and eventually buy them to be sent to the dreadful bordello...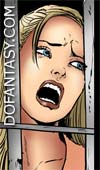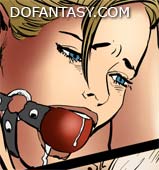 Amanda and Jody, with their rounded hips and full, generous breasts, fill the bill nicely and are taken to Mexico where they find themselves in the groping hands of filthy lechers who project their most unconfessable fantasies onto the lovely young bodies...