Use our On-Line 100% Secure EncryptedShopping Cart Ordering System. Simply browse
our site and Click the ADD TO SHOPPING CART buttons to place items in your Shopping Cart
[ HOME ] [ COMICS ] [ MOVIES ] [ NOVELS ] [ CD-ROM ] [ Order info ] [ Help ] [ ARTIST SITES ] [ SEARCH ]
[ Disclaimer ] [ CATALOGUE ] [ Copyright ]
FANSADOX COLLECTION 164
SOMALIAN WATERS - TEMPLETON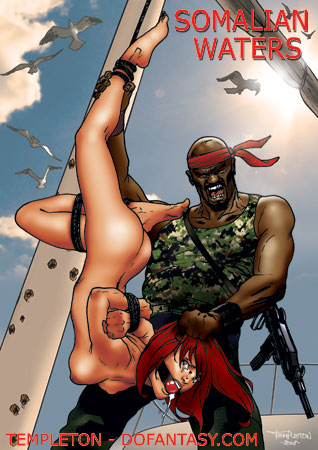 SOMALIAN WATERS
NEW IN PDF ELECTRONIC VERSION!
Adult Comic Album by TEMPLETON
HIGH RESOLUTION PDF deluxe edition
47 full color comic pages by TEMPLETON
-COMPLETE, UNABRIDGED VERSION-
TOP TEEN BAND CAPTURED BY
PIRATES IN SOMALIAN WATERS!
They went on an ocean cruise
and found a tropical nightmare…
IMPORTANT NOTICE - DISCLAIMER
All characters are 18 years old or older.
This is an entirely fictional work based on
cartoon characters for adult entertainment.
It shows no real people or events.
The characters are shown participating in
CONSENSUAL role-play for their own personal satisfaction, simulating activities which involve sexual dominance and submission.
No actual toons were harmed in the making
of this comic.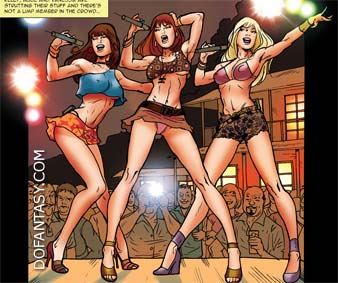 The Bang Girls are on the crest of the wave. They are top of every list and on every fashion and teen magazine cover. Young, rich and glamorous, they strut their stuff provocatively around the world's stages. They have the best agents. They are celebrities. Everyone knows their names, the story of their lives and their catchy songs.
Some love the Bang Girls, others hate them and many just envy them…
Their NY recording company loves them for obvious reasons. It has given them a little present: a highly paid gig in the Seychelles, followed by a cruise in the Indian Ocean in a luxury sailboat.
Unknown to them, however, a sinister trap is being set by the criminal managers of their less successful rivals, a lesbian band from Russia known as the Sputnik Hotties.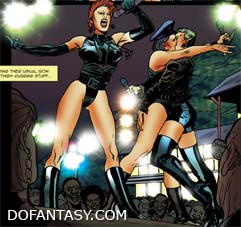 The Russian tycoons have contracted Somalian pirates to take over the yacht and capture the girls. Nobody will be especially surprised at a pirate attack in these dangerous waters, and tracing the girls will be very difficult.
Piracy thrives in the no-man's land of Somalian waters...
The assault on the yacht is swift and efficient. The sexy American girls are now the captives of primitive, horny men who follow no rules and have nothing to lose. The Bang Girls just disappeared from the face of the earth…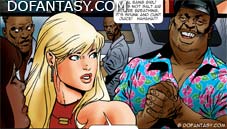 The trip to the mainland is pure hell for the young singers…
But things do not improve when they reach land… They are punished for just being foreigners for the men and women of an isolated village of bloody pirates on the savage, dangerous coast of Somalia.
The Bang Girls are held captive in that hell for several weeks until the Russian tycoons and the butch Hotties arrive...
The Hotties have come for the Bang Girls…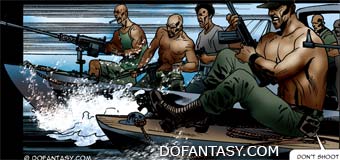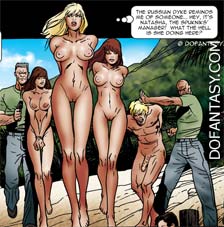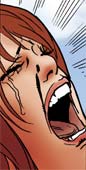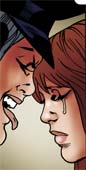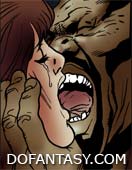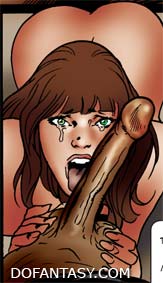 TOP TEEN BAND CAPTURED
BY PIRATES IN SOMALIAN WATERS!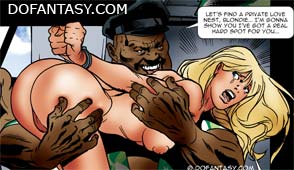 THEY WENT ON AN OCEAN CRUISE AND
FOUND A TROPICAL NIGHTMARE…
DON'T MISS THE LATEST TEMPLETON!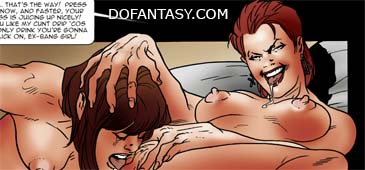 VISIT TEMPLETON SITE FOR A COMPLETE
LIST OF TEMPLETON COMICS AND OFFERS