Use our On-Line 100% Secure Encrypted Shopping Cart Ordering System. Simply browse
our site and Click the ADD TO SHOPPING CART buttons to place items in your Shopping Cart
[ HOME ] [ COMICS ] [ MOVIES ] [ NOVELS ] [ CD-ROM ] [ Order info ] [ Help ] [ ARTIST SITES ] [ SEARCH ]
[ Disclaimer ] [ CATALOGUE ] [ Copyright ]
FANSADOX COLLECTION 166
SECRET POLICE - ROBERTS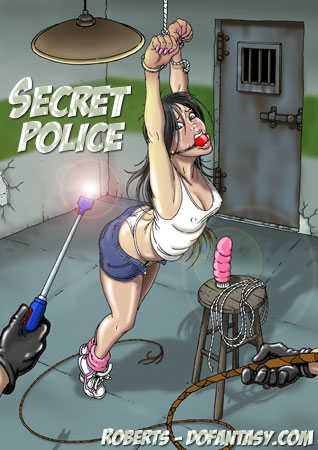 SECRET POLICE
NEW IN PDF ELECTRONIC VERSION!
Adult Comic Album by ROBERTS
HIGH RESOLUTION PDF deluxe edition
51 full color comic pages by ROBERTS
-COMPLETE, UNABRIDGED VERSION-
BEAUTIFUL COLLEGE CO-EDS DETAINED
AND INTERROGATED IN A FOREIGN
COUNTRY BY EVIL MILITARY POLICE!
IMPORTANT NOTICE - DISCLAIMER
All characters are 18 years old or older.
This is an entirely fictional work based on
cartoon characters for adult entertainment.
It shows no real people or events.
The characters are shown participating in
CONSENSUAL role-play for their own personal satisfaction, simulating activities which involve sexual dominance and submission.
No actual toons were harmed in the making
of this comic.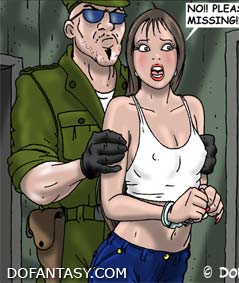 Three beautiful American college girls vacationing on the beaches of a South American country are suddenly arrested and thrown into a horrible dark prison, under suspicion of criminal and espionage activity.
They are eager to answer anything, to confess, to do whatever to leave the dreadful place and the menacing captors...
But no direct questions are made. They're only urged to confess... but what?
Tough masqued military and a cruel lesbian official are in charge of the procedures. They are rough, despotic, insolent...
Their main objective seems to be to terrorize the foreign girls...
The atmosphere becomes more and more tense with time.
The girls are menaced, then shackled and molested, then stripped... The terror and the humiliation only grow worse and worse.
The evil woman is the one that our heroines fear the most; she acts crazy, she's extremely cruel and over-sexed in a twisted way that horrifies the girls...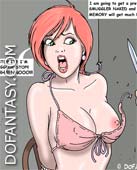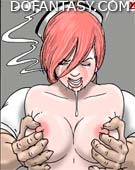 In due time, every evil officer in the entire police force gets his turn to interrogate the poor helpless girls!
They are trapped in a nightmare world filled with perverts who hold them naked captive for endless hours with no apparent purpose, as nothing they say or do, no amount of begging, seems to satisfy the crazed Secret Police!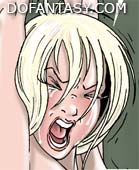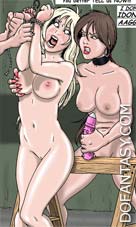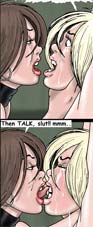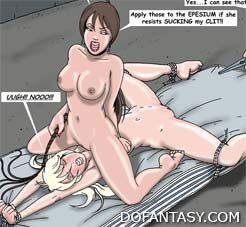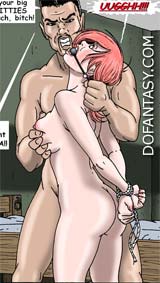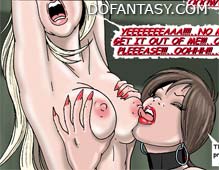 ETAINED IN A 3rd WORLD COUNTRY AND INTERROGATED BY MASKED MILITARY
AND A BEAUTIFUL, EVIL WOMAN...
HOT ACTION BY ROBERTS!
CHECK ROBERTS SITE FOR MORE ROBERTS COMICS