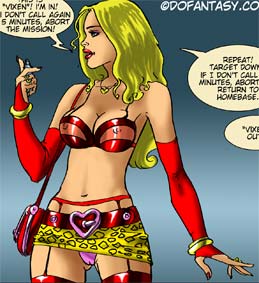 Rebecca is a beautiful Ukrainian secret agent working for the CIA.
The US Agency is after important strategic documents in the power of General Prokopyev, a well known cruel interrogator working for the KGB.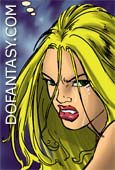 That night Prokopyev calls for a prostitute to be sent to his place but the call is picked up at a CIA listening post.
Beautiful young Rebecca decides to take the place of the prostitute and steal the documents.
CIA officers advise her not to go. They tell her they will deny all knowledge of her if something goes wrong. But she decides to go it alone...
The Russian officer is at first overwhelmed by the beauty and class of the undercover agent. However, he starts distrusting her when Rebecca rejects his sexual advances. His suspicions are confirmed when she drops pills in his drink.
Nobody but the CIA knows that Rebecca is in the hands of the vicious General, and they have refused to act… The stunning Rebecca is now in the hands of the weird Prokownsky...
A severe, dirty, intense interrogation session begins...