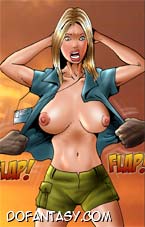 The comic tells the stories of two young European reporters detained and charged with spying in troubled West Africa.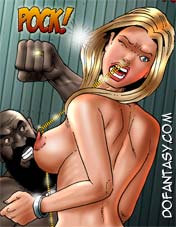 One is victim of the rebel forces, the other of the government army. It makes no difference... Both girls are interrogated and forced to confess in front of the camera what's not true: that they're secret agents fighting the country.
After the confession they are not released. "Spies never get released!" says Colonel Bubu, a lusty and violent war criminal.
The reporters are sent to a prisoner detention facility for women. A very special one... There they are punished and humiliated beyond believe. They're women and instead of hiding behind a burka they are intelligent and successful and don't accept male supremacy. And they are, first of all, whites, nonbelievers and enemies of the country! Booth girls are going to pay dearly for all these 'crimes'...