Use our On-Line 100% Secure EncryptedShopping Cart Ordering System. Simply browse
our site and Click the ADD TO SHOPPING CART buttons to place items in your Shopping Cart
[ HOME ] [ COMICS ] [ MOVIES ] [ NOVELS ] [ CD-ROM ] [ Order info ] [ Help ] [ ARTIST SITES ] [ SEARCH ]
[ Disclaimer ] [ CATALOGUE ] [ Copyright ]
FANSADOX COLLECTION 203
INVADERS CARGO TO AFRICA - FERNANDO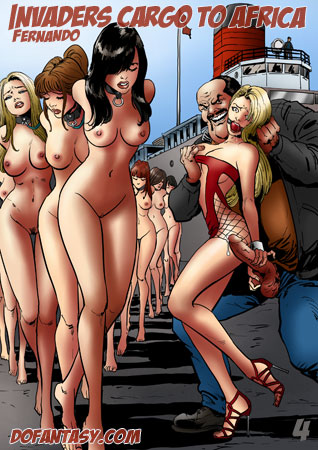 NEW IN PDF ELECTRONIC VERSION!
Adult Comic Album by
FERNANDO
HIGH RESOLUTION PDF deluxe edition
47 full color comic pages by
FERNANDO
-COMPLETE, UNABRIDGED VERSION-
A HORRIFYING STORY!
BEAUTIFUL SLAVEGIRLS
SENT TO AFRICAN SLAVE MARKETS
IN A CATTLE SHIP!
IMPORTANT NOTICE - DISCLAIMER
All characters are 18 years old or older.
This is an entirely fictional work based on
cartoon characters for adult entertainment.
It shows no real people or events.
The characters are shown participating in
CONSENSUAL role-play for their own
personal satisfaction, simulating activities
which involve sexual dominance and
submission. No actual toons were harmed in the making of this comic.
BACKGROUND
An awkward alliance between the Catholic Church and Islam ruled three continents: Europe, Africa and Asia except China on the grounds of obscure theocratic laws. Progress had stopped long ago, technology and medicine were declared sacrilegious and society was back into the middle ages. Plagues and sectarian religious wars devastated the land and killed most of its population.
Two centuries of mistaken birth control policies, together with a new form of deadly AIDS coming from a run-down Europe, had taken the Red League to a point of no-return. Although these areas were over-populated, the male/female ratio was 30 to 1. The Red League was set to disappear in two generations…
Only North America remained unaffected. The country successfully fortified its borders and isolated itself.
North America remained an oasis of freedom and prosperity in a troubled and devastated world. But not for long…
In 2132, scientist Chu Lun Li discovered the KAR retrovirus. KAR is a non-contagious form of unknown virus that reproduces only on spermatozoa, eliminating the subject in less than 24 hours and causing tremendous agony. On May 1st, 2133, using their apparently innocuous GPS system, the Reds sprayed KAR over North America using a sophisticated virus production laser beam, eliminating all of its male population in a single day.
The invasion of the country started a day later by air, sea and land.
This story starts one year later. Millions of colonizers from the Red Empire, mostly from South and Central America and all of them male, now inhabit the most important cities of what was once the US and Canada.
During this year the immigrants have taken full control of the military and economic system. They live in the untouched houses of the slaughtered Americans, they use their kitchens, bathrooms, beds, they take care of their pets, their gardens and their much sought-after women…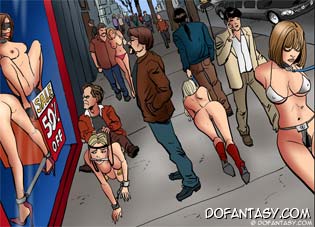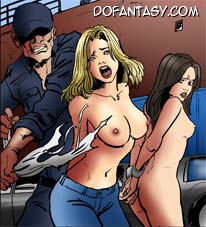 ______________________________________________________
THE STORY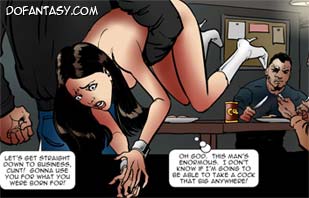 More than a year has passed since the Red League conquered the territory previously known as the United States of America.
Africa is the new ruling continent and Africans are beginning to enjoy the spoils of war after the Great Invasion.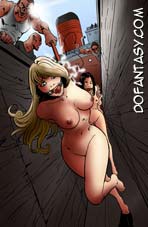 America is rich in technology, natural resources, art… and most interestingly of all: WOMEN!
It was for women, above all else, that the "Invasion of America" was originally launched.
Schools of beautiful girls are sent naked and in chains to be auctioned off to sex-starved Africans in the trendy new American Slave Market.
The girls are transported in huge cargo ships, herded in inhuman conditions under the cruel whips and stun guns of their sadistic jailors...
They are treated worse than cattle...

Stowed in crowded, dirty, smelly galleys with no rest rooms they are fed every other day with bucketfuls of rotten food thrown down onto their naked bodies through the hatch.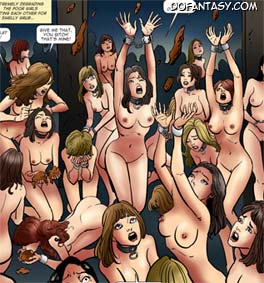 They are hosed down like livestock once a week and some specially hot ones are stunned with long range tasers, caught in a lasso and winched up to the deck for the fun of the crew…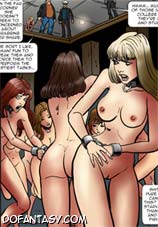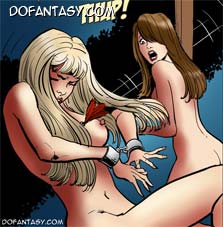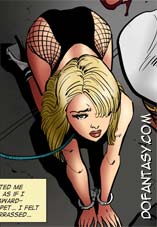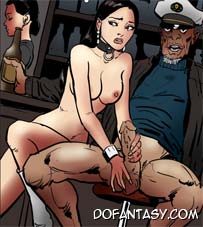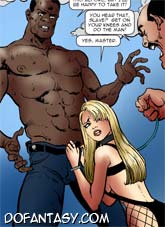 Sr Morales is on the ship too. He is the political Commissar in charge of the logistics of transporting girls from the American hunting grounds to the flesh markets in Africa.

Young Monique was sold to Senor Velasco as a slave six months ago. Since then, her life has become a horrendous hell of servitude in the hands of a disgusting old man…

To the girl's dismay, Sr Morales takes her with him…

The trip is a nightmare for the young captives and for Monique. She just cannot understand how humans can be so cruel to their own kind…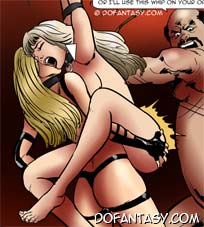 Things do not improve on arrival in Africa. On the contrary…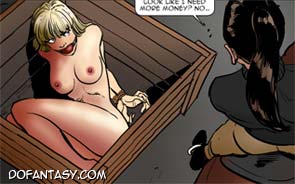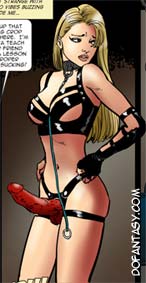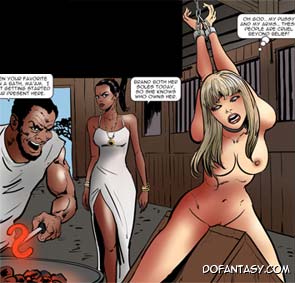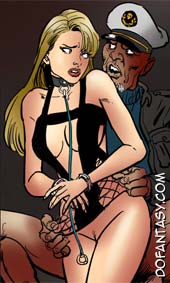 THE 4TH BOOK OF THE INVADERS SAGA,
'INVADERS CARGO TO AFRICA' IS AN
EXCITING, SELF CONTAINED COMIC.
IT CAN BE READ AND ENJOYED AS A
COMPLETE COMIC ON ITS OWN.
A WORLD CLASS COMIC THAT
YOU'LL READ OVER AND OVER AGAIN!
DON'T MISS IT!!!

DON'T MISS 'THE GREAT INVASION' THE FIRST PART OF THIS DARK, HAUNTING STORY
DON'T MISS 'INVADERS WILD ORGY' THE SECOND PART OF THIS HAUNTING STORY!
DON'T MISS 'INVADERS WILD CIRCUS' THE THIRD PART OF THIS DARK, HAUNTING STORY
VISIT FERNANDO SITE FOR A COMPLETE LIST OF
FERNANDO COMICS AND OFFERS
[ HOME ]