Two snobbish young women, blonde Jenna and Afro-American Violet, are close friends. Every night they go out together to the most exclusive clubs where Hollywood stars party. Being rich and beautiful are the keys to getting past the well-guarded entrances.
Tonight hasn't been the best night for them and the two hot girls walk to the parking lot where Jenna's car, a fancy '57 Chev, is waiting.
Violet holds her breath when she sees Jake Madison trying to fix his car. Jake may not be rich, but he's the campus heart-throb, and particularly Violetís... The girl has been trying hard to catch Jake's eye all semester, but to no avail!
The girls offer the lucky guy a ride home. He gets a heavy grilling about his private life when he jumps into the back seat, especially from Violet!

"So tell me, Jake. How come a cute guy like you is unattached? None of the girls at university is pretty enough for you?"
Jenna is silent. She just looks at Jake with her big, expressive, blue eyes thru the rear mirror. She just licks her lips from time to time...
The guy soon gets the message.... There's only one girl in the car now as far as heís concerned, and her name is Jenna!
But Violet doesnít give up so easily...
"You said you'd go out with a special hottie if you met one that drove you crazy. What makes a hottie special for you?Ē
The young black girl is so busy trying to hook Jake that she doesn't notice where Jenna is heading. The blonde stops in the meanest, most dangerous quarter in LA.

"Sorry to dump you here, Violet, but I have to take the expressway to take Jake home. You can have any of your friends here take you home, they'll be glad to see you again!"
"What the hell are you talking about? I don't know anyone from this run-down neighborhood!"
"Oh, címon, Violet! Youíve lived here all your life. You left this dump last year when your folks won the lottery!"
From the back seat Jake listens in amusement to the girls. Two hot beauties squabbling over him! He is happy to jump into the front seat next to Jenna. They leave Violet alone in the middle of the night. Violet listens in shame and anger as she hears Jenna talking to Jake...
"Now that we are alone, Jake, letís go find some place to party. Itís only 1 am. This girl doesnít have to be home until sunrise."
All of which is music to Jakeís ears and a stab in the back to Violet!
The following night, Violet discovers Jenna and Jake kissing and petting in the disco. She just canít believe her eyes!
She swears to get her own back!

The humiliated and upset black girl pays three of her former neighbors, dangerous thugs, to punish Jenna for her disloyalty and for humiliating her in such a scornful and painful way.
The thugs take the unsuspecting Jenna to an isolated desert shack, hogtied and gagged in the boot of her own car.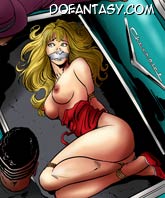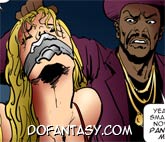 Once in the shack Jenna will pay for disloyal insolence... and will pay for it dearly...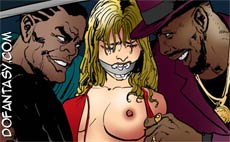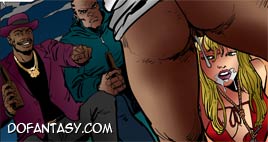 The gang use all their sick imagination in humiliating and abusing Jenna, who still does not know why she is being held captive...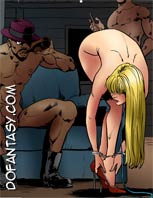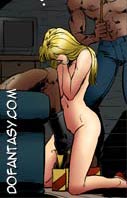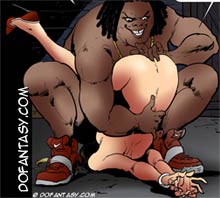 ...probably for ransom, she thinks. Itís not such a bad option. Her parents will pay and she will be freed!

But to Jenna's despair, Violet shows up two days later, accompanied by Jake, who is gagged and chained....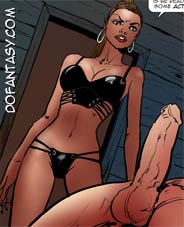 Violet and the thugs will enjoy punishing the young couple in the sickest ways imaginable, humiliating and abusing them...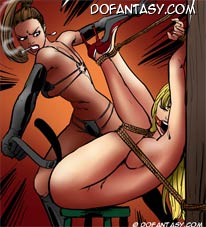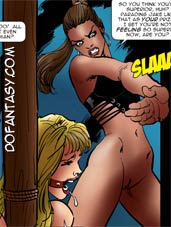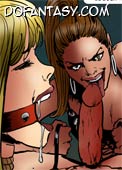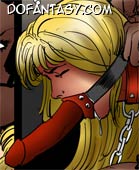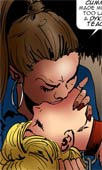 But things turn even worse for the young blonde when Violet and Jake forget their differences and become lovers. To Jenna's horror, Jake, with the help of Violet, discovers a dark, unknown side of himself...