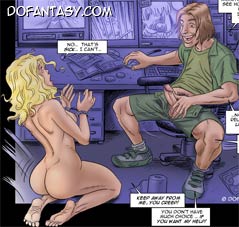 Hostel Eden – an establishment run by the infamous El Hombre. Well off the normal tourist paths in a Mexican town not far from the U.S. border, Hotel Eden is a training camp for young, beautiful, female sex slaves of every size and color.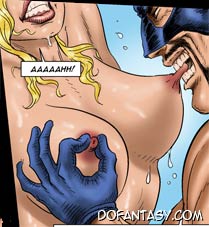 The Hostel is frequented by local drug lords and many of the women held there are the daughters, sweethearts and even wives of competing drug lords. Once trained, the women have no choice but to serve El Hombre in his depraved sex club.
Eva and Maria are the newest to arrive at Hotel Eden. The internet website they used to make their reservations never hinted at what awaited them. Within a few minutes of checking into their room, they are overcome by the perverted El Hombre. He doesn't personally train every woman, but Eva appeals to him and he likes her feisty spirit...
"Yeah, very beautiful... Big, hard nipples. Great boobs… More than a handful with plenty spilling over... Just begging for attention... Begging to be pinched 'n squeezed... and bitten 'n sucked! I love pink, rosy nips!"
What happens next is a merry-go-round of sexual humiliation; a nightmare of perversion and depravity...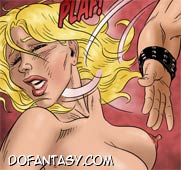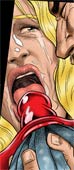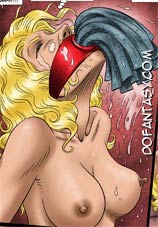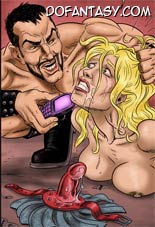 Eva escapes, but doesn't get far...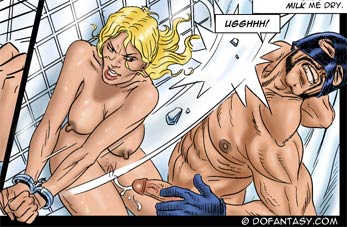 She soon finds out the true nature of Hotel Eden. Every room is occupied by a beautiful woman being trained or punished with every sexual device and in every way that can be imagined... Each room is worse than the previous one.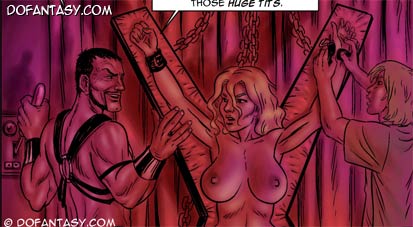 Quickly brought under control by El Hombre, Eva is punished for her resistance.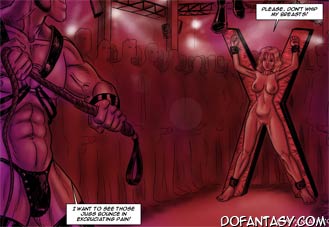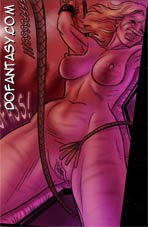 "Ah, chica, here you are… running wasn't smart.
Now the punishment will be very severe…
Every part of your hot body will feel my fury."
Eva is then forced to participate in the huge sex orgy held nightly for El Hombre's customers. There are private rooms for special clients and well-stocked dungeons for sadistic perverts. And an unlimited choice of very special women with very expensive price tags.