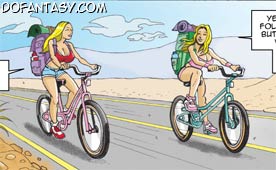 Trudi and Carol, the Decker sisters, set off on a 3-day bicycle trip into the high desert of Southern California.
They ignore warnings that traveling alone is dangerous. They ignore reports of young women mysteriously vanishing in the area.
Over-confident in their abilities to take care of themselves, they eagerly start their adventure…
and things go wrong right from the beginning.
On the first night of their trip, the two
girls are drugged during a party at a sleazy desert motel where they've stopped for the night...

Nobody helps the girls when they're dragged away unconscious from the bar by a bunch of local thugs lead by Tyrone, the huge, black, dominating leader...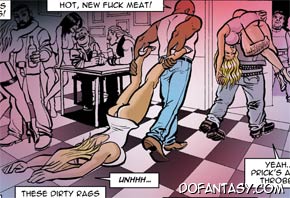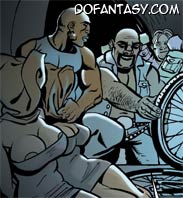 "Sweet pickings tonight. Hot, new fuck meat!"
"Let's get these cunts out to the van."
Trudi and Carol are spirited away deep into the desert to an abandoned ranch...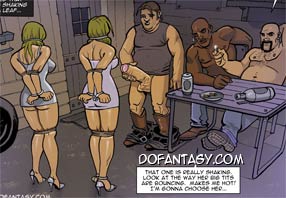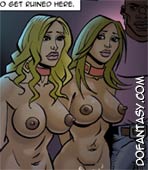 "You know what's going to happen, you dumb broads...
and we like it rough, real rough!"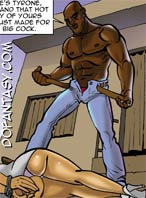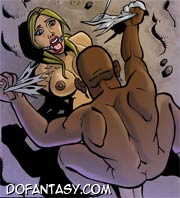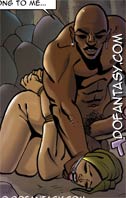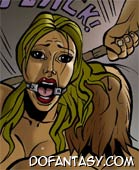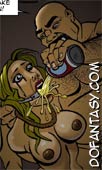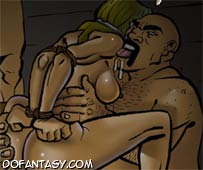 After hours of hell, Trudi and Carol are left alone in the cold barn...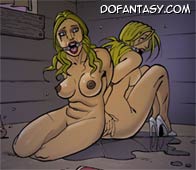 ...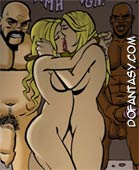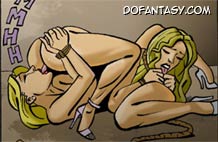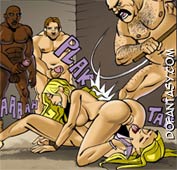 Not content to simply keep the women for their own amusement, Trudi and Carol soon find themselves back at the motel they started at. Still held captive, they are chained in a windowless, sleazy room and turned into cheap whores by Tyrone. Just 5 dollars buys 15 minutes with either of them...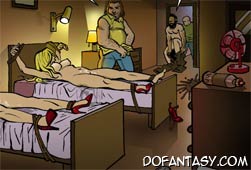 "Soon as I get another $5,
I'll be back to pay you a visit, whore!"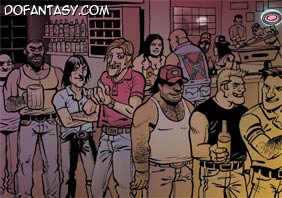 "Men waited in line from sun-up to sun down,
drinking, belching, farting and waiting
their turn with us..."
But an even more horrible fate awaits Trudi and Carol as Tyrone eventually reveals what sick, perverted plans he has for them. One that will make their lives at the Oasis Motel look like fun and games and easy times...