Use our On-Line 100% Secure Encrypted Shopping Cart Ordering System. Simply browse
our site and Click the ADD TO SHOPPING CART buttons to place items in your Shopping Cart
[ HOME ] [ COMICS ] [ MOVIES ] [ NOVELS ] [ CD-ROM ] [ Order info ] [ Help ] [ ARTIST SITES ] [ SEARCH ]
[ Disclaimer ] [ CATALOGUE ] [ Copyright ]
FANSADOX COLLECTION 244
THE COLLECTION - ROBERTS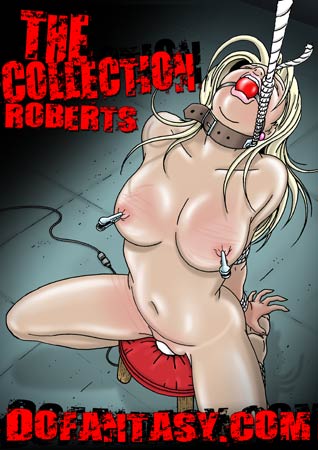 NEW IN PDF ELECTRONIC VERSION!
HIGH RESOLUTION PDF deluxe edition
-COMPLETE, UNABRIDGED VERSION-
COME WITH US NOW TO
A WORLD THAT ONLY LIVES
IN MOST MEN'S DREAMS!
THE "COLLECTION"
A PLACE WHERE PRETTY GIRLS
ARE THE PRIZED POSSESSIONS,
WHERE NOTHING CAN BE REFUSED.
A NEW EXCITING COMIC
BY WORLD CLASS ARTIST
ROBERTS!
IMPORTANT NOTICE - DISCLAIMER
All characters are 18 years old or older.
This is an entirely fictional work based on
cartoon characters for adult entertainment.
It shows no real people or events.
The characters are shown participating in
CONSENSUAL role-play for their own personal satisfaction, simulating activities which involve sexual dominance and submission. No actual toons were harmed in the making of this comic.
READ THE DISCLAIMER PAGES IN THE COMIC.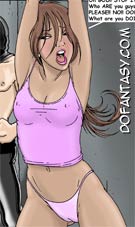 Come with us now to a world that only lives in most men's dreams.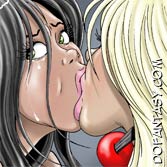 A world of the ultra-rich and powerful, where anything can be bought if your money is unlimited.
Including the most beautiful young women on earth, to do with whatever your most perverse dreams require to fulfill..
In a secret location on an island resort for the rich, no girl is safe, no price too high, no sex act forbidden.
The most wanted and desirable are brought to the compound, bought and sold, coerced and enslaved, to be used and abused at the whim of the super rich.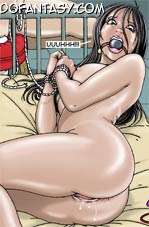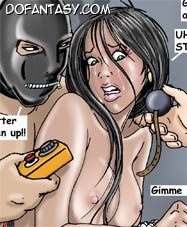 Kept in cells, naked and in slave cuffs and collars, girls who could be on the covers of every model magazine find themselves taken, bound, gagged, whipped, tormented, and endlessly used for the amusement of the twisted clients.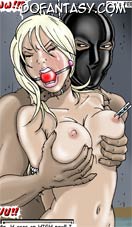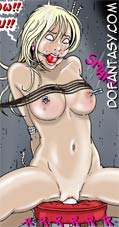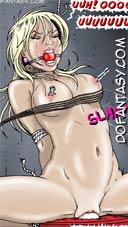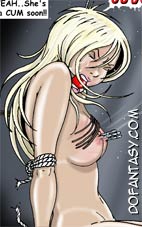 The sex fun never stops, the torments endless, the crazed orgy of bound naked hot
flesh forced into slavery knows no boundaries.
This is the "Collection". A place where pretty girls are the prized possessions, where nothing can be refused.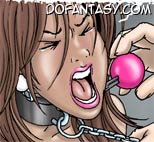 And everything can be had for the right price... and anyone.
IN A SECRET LOCATION ON AN ISLAND RESORT FOR THE RICH,
NO GIRL IS SAFE, NO PRICE TOO HIGH, NO SEX ACT FORBIDDEN!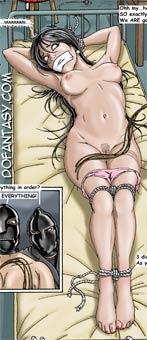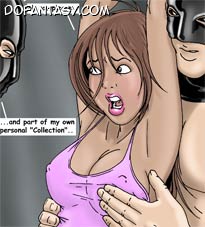 GIRLS WHO COULD BE ON THE COVERS OF EVERY MODEL MAGAZINE ENSLAVED!
COME WITH US NOW TO A WORLD THAT ONLY LIVES IN MOST MEN'S DREAMS!

CHECK ROBERTS SITE FOR MORE ROBERTS COMICS