Use our On-Line 100% Secure Encrypted Shopping Cart Ordering System. Simply browse
our site and Click the ADD TO SHOPPING CART buttons to place items in your Shopping Cart
[ HOME ] [ COMICS ] [ MOVIES ] [ NOVELS ] [ CD-ROM ] [ Order info ] [ Help ] [ ARTIST SITES ] [ SEARCH ]
[ Disclaimer ] [ CATALOGUE ]
FANSADOX COLLECTION 258
THE HOSTAGE 6 - THE BREAK IN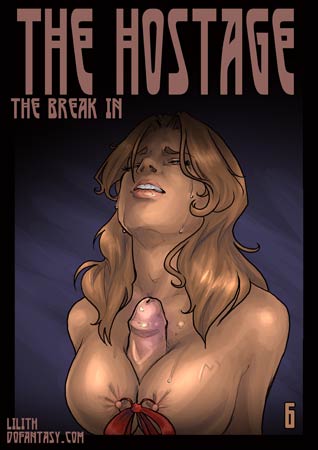 NEW IN PDF ELECTRONIC VERSION!
Adult Comic Album by LILITH.
Dialogs by SANDOW
HIGH RESOLUTION PDF deluxe edition
42 full color comic pages!!!
-COMPLETE, UNABRIDGED VERSION-
SNATCHED FROM HER COZY LIFE AND
HELD FOR RANSOM, BELEN IS FORCED
TO ENDURE UNIMAGINABLE TORMENTS AT
THE HANDS OF HER SADISTIC CAPTORS!
JUST WHEN BELEN THOUGHT HER PLIGHT
COULDN'T GET ANY WORSE, SHE DISCOVERS
HER NIGHTMARE IS JUST BEGINNING!
IMPORTANT NOTICE - DISCLAIMER
All characters are 18 years old or older.
This is an entirely fictional work based on
cartoon characters for adult entertainment.
It shows no real people or events.
The characters are shown participating in
CONSENSUAL role-play for their own
personal satisfaction, simulating activities
which involve sexual dominance and
submission. No actual toons were harmed
in the making of this comic.
THE STORY SO FAR
Governor Dalton rules the country of Conchacabana with a mixture of double-dealing and political assassinations. His ruthless nature has allowed him to carve a place for himself among the long list of dictators and despots which have infested the small country all through its bloody history.
Dalton's crimes extend beyond his thirst for raw power. He's also appointed himself Warden of the Mosquito Swamp Penitentiary, a women's prison that he uses as his own private brothel. Beautiful inmates quickly discover that they're expected to perform the most humiliating acts, or suffer consequences too terrible to mention.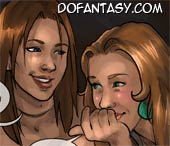 One young prisoner, a prostitute from the city, catches his eye. Lidia is a beautiful woman who turned to a life on the streets just to make enough money to buy food. She's ashamed to turn tricks for money, but is desperate to escape the cycle of poverty which engulfs her. Arrested and thrown into the forbidding prison, she finds herself the object of the Warden's sick attention.
After years of satisfying his lusts with her body, Lidia manages to escape the dreadful hole she'd been thrown in. Burning with an unquenchable fire for revenge on the sadistic Warden, she dreams of finding a way to make the Governor disappear forever. But when she learns that her own sister has been arrested and sent to the awful jail, she knows that time is running out. She quickly plans a blackmail scheme which will free her sister and overthrow the corrupt dictator.
Aided by Navajas, a drug dealing thug she met in the city, Lidia captures the Governor's daughter Belen, and holds the young woman for ransom. Sending a message to Dalton she demands that her sister be released immediately, or Belen will experience every degrading and humiliating act Lidia was forced to perform for father.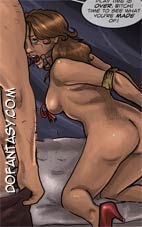 What Lidia and Navajas didn't count on was the depths of Dalton's perversion. The Governor refuses to be blackmailed, and ignores Belen's videotaped pleas for rescue. Even worse, Belen has always hated her father. The strong-willed brunette had run away from her father years ago, and shunned any contact from him. She understood the bestial side of her father's nature, and abhorred the way he used prisoners for his own sick games. But before Belen can explain herself, she's gagged and thrown into a dark basement where she is at the mercy of her captors.
Every day Belen's torment grows. The curvaceous young woman is forced to please Lidia, while videotapes are made and distributed in every adult video store in the country.
With her life an endless series of pain and debasement, Belen's confinement suddenly changes completely. She's been alone with Navajas for weeks, and something tells her that her captivity is about to take a wholly unexpected turn…
___________________________________
"Belen had been shut in the toilet for twenty-four hours. The dark cell reeked.
A day and night alone with rats and sore breasts. Her elbows were tied painfully behind her,
her jaws wedged open... every minute seemed like an eternity of misery..."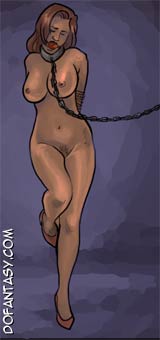 Belen is determined to make a new life for herself far from the shadow of her powerful father. Being raised as the only child of the ruthless Governor Dalton, Belen has tried to put her past behind her. But after years of independence, the sins of her father have caught up to the buxom beauty!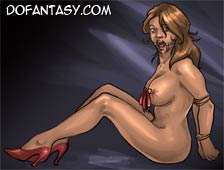 A meeting with two mysterious 'tourists' plunged the innocent young woman into a pit of humiliation, as the couple snatched her from the streets of the remote South American villa. Belen came face to face with their plans of blackmail and revenge, and the experience has left her mind shaken, and her body scarred.
When her father refuses the ransom demands, her captors have become even more cruel in their attempts to extort money from the cold-blooded Governor. Their sick games become even more vicious and Belen is pushed to the very brink of her sanity.





With nothing to loose, the masked Navajas makes his play for power.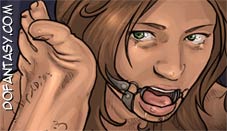 Filled with resentment at being bullied by the insatiable Lidia, and being snubbed by the sexy dancers at Jimie's cantina, Navajas unleashes the full might of his sadism on the helpless brunette!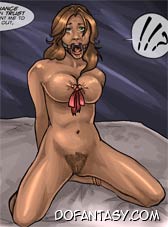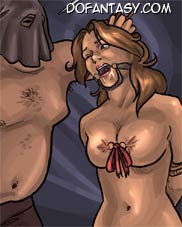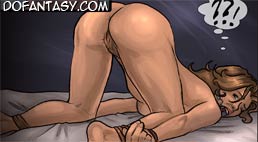 The horrors Belen endures sear every page, and will keep you coming back for more!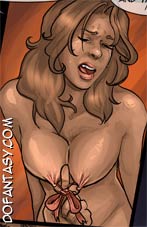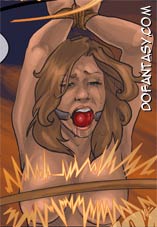 If you think you know what Navajas has in store for the busty bombshell, think again!
Lilith delivers twists and turns which will keep you on the edge of your seat to the very last page!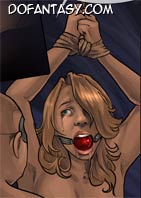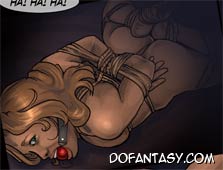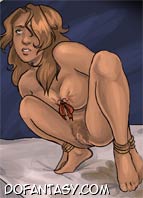 We're going o take a little trip, think of it as an early honeymoon
for two happy lovers! You'll be under the floor of the van with big-Mac stuffed in!
I know a few quiet motels where you'll be able to stretch
your legs while I change the batteries.
LILITH RETURNS TO DOFANTASY WITH HER HOTTEST STORY YET!
THE MASTER ILLUSTRATOR IS UNAFRAID TO SHOW IN GRAPHIC DETAIL THE DEPTHS PEOPLE
WILL SINK TO WHEN UNBRIDLED POWER MEETS INSATIABLE GREED!
PACKED WITH EXPLICIT CONTENT THAT FANS
OF THIS SERIES HAVE BEEN SCREAMING FOR!
IF YOU'RE NEW TO LILITH'S ARTWORK,
THIS COMIC WILL MAKE YOU AN INSTANT FAN!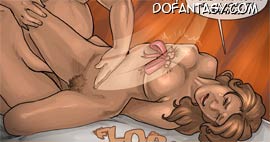 PDF by DOWNLOAD. The PDF electronic version contains the same images and text as the paperback edition (if a paperback exists). Please be aware that most of the ENGLISH VERSIONS are in PDF version exclusively. You'll have instant access to your files just after the credit card transaction is approved. You'll receive a confirmation e-mail with directions to download if you prefer to download at a later time. To open PDF files you need Adobe Acrobat Reader. Download it for free by clicking here!
PDF in a CD. If you prefer, we'll burn a CD-ROM e specially for you with the PDF files that you choose. Postage (14.99 Euro) will be added to the total cost of the books. If you want to order on a CD-ROM please check the corresponding check-box in the shopping cart.
Copyright © 1998-2010 Dofantasy - Last modified: 2010-10-12