Use our On-Line 100% Secure Encrypted Shopping Cart Ordering System. Simply browse
our site and Click the ADD TO SHOPPING CART buttons to place items in your Shopping Cart
[ HOME ] [ COMICS ] [ MOVIES ] [ NOVELS ] [ CD-ROM ] [ Order info ] [ Help ] [ ARTIST SITES ] [ SEARCH ]
[ Disclaimer ] [ CATALOGUE ] [ Copyright ]
FANSADOX COLLECTION 272
BETRAYED SECRET AGENT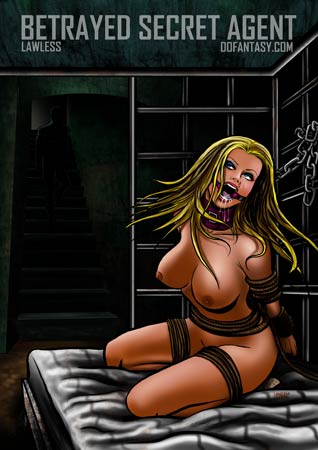 NEW IN PDF ELECTRONIC VERSION!
Adult Comic Album by LAWLESS.
HIGH RESOLUTION PDF deluxe edition
46 full color comic pages!!!
-COMPLETE, UNABRIDGED VERSION-
A SEXY SECRET AGENT. A SINISTER CONSPIRACY. AGENT DIANE RAYNE FINDS
OUT THE HARD WAY THAT WHEN YOU WORK
INSIDE A TANGLE OF LIES, BETRAYAL COMES
WITH THE TERRITORY!
WITH THE FACE OF AN ANGEL AND THE
BODY OF A LAS VEGAS SHOWGIRL, AGENT
RAYNE KNOWS ALL ABOUT CLOAK AND
DAGGER. BUT WHEN HER CLOAK IS TORN
AWAY, THE BEAUTIFUL UNDERCOVER AGENT
BECOMES EXTREMELY UNCOVERED!
IMPORTANT NOTICE - DISCLAIMER
All characters are 18 years old or older.
This is an entirely fictional work based on
cartoon characters for adult entertainment.
It shows no real people or events.
The characters are shown participating in
CONSENSUAL role-play for their own
personal satisfaction, simulating activities
which involve sexual dominance and
submission. No actual toons were harmed
in the making of this comic.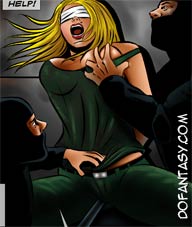 When you have to deal with a devil, you call a priest.
When that devil is an insane junta leader whose turned a South American country into his own personal fortress, you call Special Agent Diane Rayne.
The people of Costa Majoria live lives of oppression and humiliation under the brutal Generalissimo, but sometimes corrupt leaders are supported by wealthy Western powers.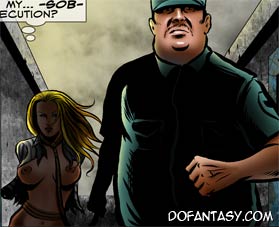 Diane doesn't agree with the policy, but she's dedicated to her job and will follow her orders to the letter.
Looking around the room at the rebels, Diane realizes how little she fits in.
She's been trying to infiltrate this group for months, and just wants to be seen as a typical woman.
But how many local women have flowing blonde hair, silky white skin and an hourglass figure?
Judging by the looks on the men's faces whenever she leans over the table to study the map… not too many!
Are the men in the room eager for revolution, or something else entirely?
______________________
Every muscle in her lean body cried out for relief. Her long legs had cramped from squatting on the concrete floor all night. Diane knew she was in a cell, but that was about it.
General Tigre was known to have dozens of secret prisons scattered around the country to help make "problems" disappear. She shifted her weight, and the tattered prisoner's uniform gaped open, exposing her flesh again. The guards jeered from outside the hallway. She huddled further into the corner, afraid of drawing their attention again...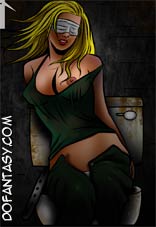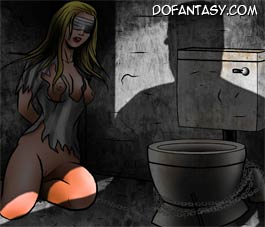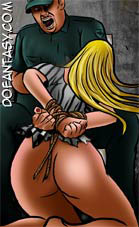 "Every word filled me with disgust, and I was ashamed to speak.
But I was so frightened of getting him angry."
None of Diana's Special Services training could have prepared her for the interrogation...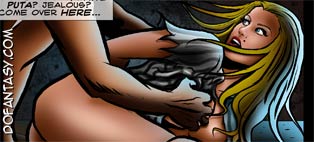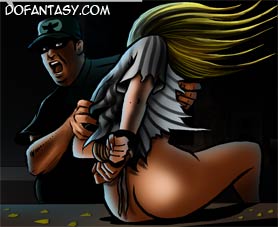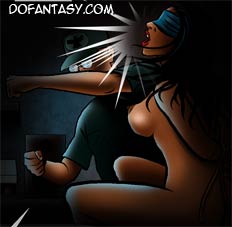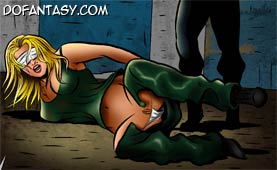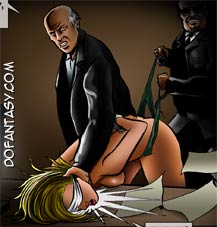 She'd expected to be asked questions about top secret material. Names, places and locations. He'd asked none of that...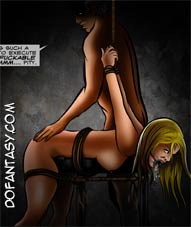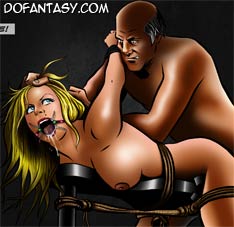 "His hands slid over me possessively. I couldn't see his face,
but only felt his sweaty palms caress my skin.
He pinched me and gripped my ass like he owned it."
It was like the men already knew everything about her, and were just amusing themselves...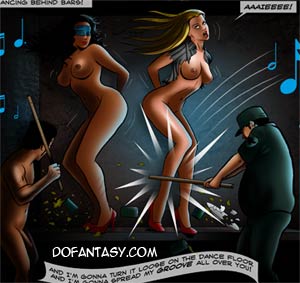 "Every slip or mistake was met with the crack of the rod
across my shins and knees. I tried to copy the girl's dance
moves to make it sexy and exciting for the men.
My stomach churned as I danced. It was revolting."
Diane's body stiffened as she heard the heavy footsteps coming down the corridor towards her cell. No, she thought. Not again...

What more can they want from me?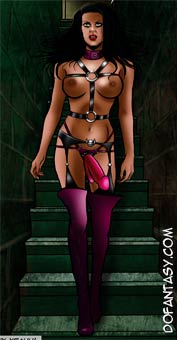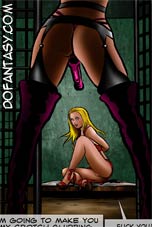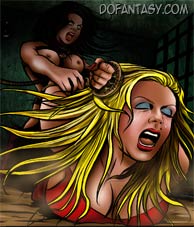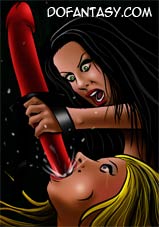 "I'm going to make you my crotch slurping bitch, gringa.
Stick out your tongue and pant for your new owner!"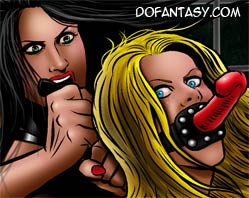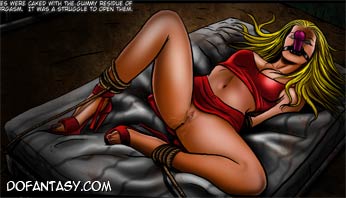 LOADED WITH BETRAYALS, DOUBLE CROSSES AND A SHOCKING FINALE, LAWLESS MAKES
HIS DOFANTASY DEBUT WITH AN UNFORGETTABLE COMIC YOU WON'T WANT TO MISS!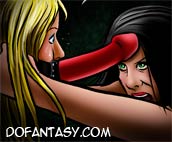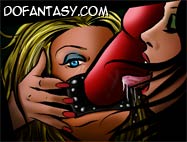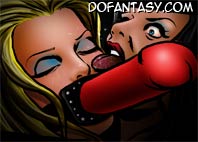 GRAB A MARTINI AND PREPARE TO BE SHAKEN AND STIRRED AS LAWLESS TAKES
YOU ON A TWISTED JOURNEY FOR YOUR EYES ONLY!

PDF by DOWNLOAD. The PDF electronic version contains the same images and text as the paperback edition (if a paperback exists). Please be aware that most of the ENGLISH VERSIONS are in PDF version exclusively. You'll have instant access to your files just after the credit card transaction is approved. You'll receive a confirmation e-mail with directions to download if you prefer to download at a later time. To open PDF files you need Adobe Acrobat Reader. Download it for free by clicking here!
PDF in a CD. If you prefer, we'll burn a CD-ROM e specially for you with the PDF files that you choose. Postage (14.99 Euro) will be added to the total cost of the books. If you want to order on a CD-ROM please check the corresponding check-box in the shopping cart.
Copyright © 1998-2011 Dofantasy - ETHAN ltd