Use our On-Line 100% Secure EncryptedShopping Cart Ordering System. Simply browse
our site and Click the ADD TO SHOPPING CART buttons to place items in your Shopping Cart
[ HOME ] [ COMICS ] [ MOVIES ] [ NOVELS ] [ CD-ROM ] [ Order info ] [ Help ] [ ARTIST SITES ] [ SEARCH ]
[ Disclaimer ] [ CATALOGUE ] [ Copyright ]
FANSADOX COLLECTION 311
BIRTHDAY GIFT 9 - VENGEANCE - ERENISCH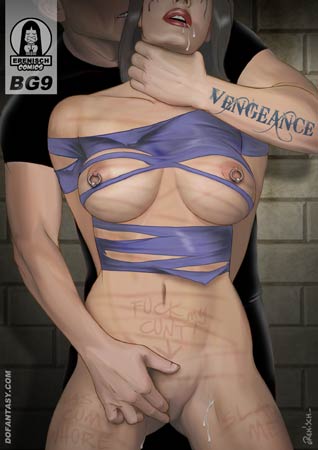 NEW IN PDF ELECTRONIC VERSION!
Adult Comic Album by ERENISCH.
HIGH RESOLUTION PDF deluxe edition
50 full color comic pages!!!
-COMPLETE, UNABRIDGED VERSION-
JOURNEY TO THE ICONIC FUTURE WHERE WOMEN HAVE BEEN STRIPPED OF ALL RIGHTS AND TURNED INTO OBEDIENT SEXTOYS!
SPRUNG FROM THE LEGENDARY IMAGINATION
OF ERENISCH, SEE A FANTASY UNIVERSE OF
UNPARALLELED DETAIL, WHERE TWISTED SEXUAL CRUELTY HAS BECOME A PART OF
EVERYDAY LIFE...
IMPORTANT NOTICE - DISCLAIMER
All characters are 18 years old or older.
This is an entirely fictional work based on
cartoon characters for adult entertainment.
It shows no real people or events.
The characters are shown participating in
CONSENSUAL role-play for their own
personal satisfaction, simulating activities
which involve sexual dominance and
submission. No actual toons were harmed
in the making of this comic.
WOMEN ARE USED ON THE SMALLEST WHIM AND THEY ARE TAUGHT TO BEG FOR MORE…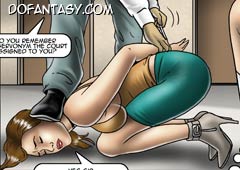 The year 2022... Many countries have passed the 'Compulsory Female Slavery Law' and legalized the sexual-use and trade of nubile women over 18 years of age. When a girl reaches slavery age, she can be bought and sold, hired and whored, and used in every imaginable way...
She becomes her owner's personal property.
There is no escape for the young women of the future, nowhere they can hide from their fate as toys in the hands of men.
The best a girl can hope for, is to find a master who is less cruel than the alternatives.
__________________
THE STORY SO FAR…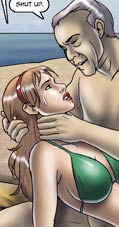 Sherry Potts' life has taken a turn for the worse. Only a year ago she was a rebellious schoolgirl, the most popular girl in school, but thanks to her father's outstanding debts, she was enslaved and given to a dorky classmate who turned her into his sex toy.
Sherry endured an entire year of abuse and degradation, but she always clung to the hope that she might somehow be free again.
Then, just as her freedom was in sight… her master's father, Paul, surprised everyone by marrying the 19-year-old and making her his new slave-wife!
Now, without any more delusions about freedom, Sherry embarks on a new journey as a young wife....
__________________
IN THIS COMIC…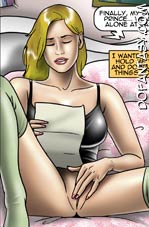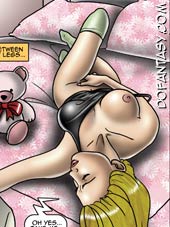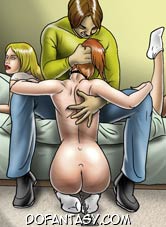 With the sudden marriage of old Paul and slave Sherry, balances in the House of Stevenson change in a dramatic way.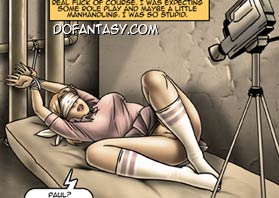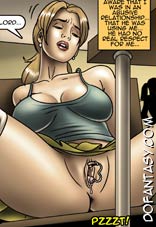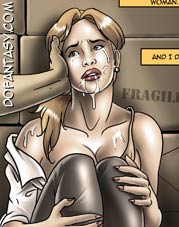 No longer a slave-wife and the mother hen of the household, Molly, the beautiful MILF slave faces a harsh new reality.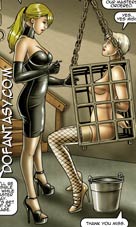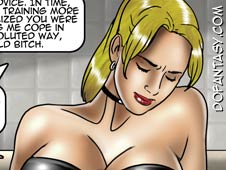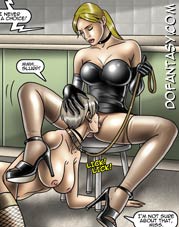 Lesser slaves see opportunity to find better places for themselves in the changing harem hierarchy, while Maggie gains experience in her role as the "favorite". And the stunningly beautiful girl certainly takes advantage of her new position...
Paul and Sherry are away for their honeymoon, and Carol is sent to the clinic for rehabilitation.
Now Peter trusts Maggie enough to leave her as the acting slave-matron, to oversee the other slavegirls…
Preparations for the graduation pick up pace as the end of the school year approaches. Teachers and students enjoy the last days of the semester, at the expense of the poor females at school.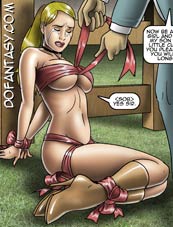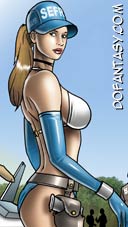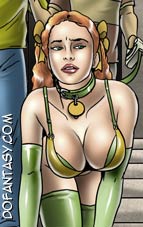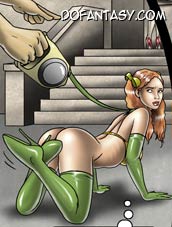 There is excitement in the air…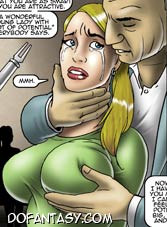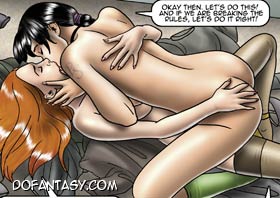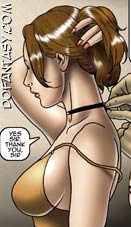 ERENISCH BRINGS THIS AMAZING VISION OF THE FUTURE TO LIFE,
FULL OF VIVID DETAIL AND CREATIVE CRUELTY.
WHAT WOULD A MAN DO IN A WORLD WHERE WOMEN HAD NO RIGHTS?
IF A MAN COULD ENSLAVE AND USE AND PUNISH WHOEVER HE WANTED?
"BIRTHDAY GIFT 9" SIZZLES WITH TENSION AND HOT ARTWORK,
AND PACKS A STORY THAT DEMANDS TO BE READ AGAIN AND AGAIN!
DON'T MISS THIS STUNNING MASTERPIECE!
_________________________________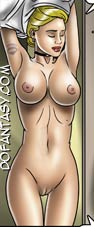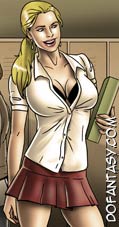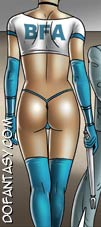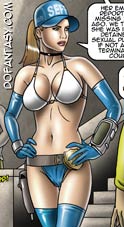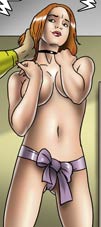 DON'T MISS THE PREVIOUS COMICS ON ERENISCH SLAVE WORLD:
BIRTHDAY GIFT PART 1
BIRTHDAY GIFT PART 2
BIRTHDAY GIFT PART 3 - DETENTION
BIRTHDAY GIFT PART 4 - HOMEWORK
BIRTHDAY GIFT PART 5 - TEACHER'S PET
BIRTHDAY GIFT PART 6 - FAMILY REUNION
BIRTHDAY GIFT PART 7 - THE EXCHANGE
BIRTHDAY GIFT PART8 - THE FAVORITE
**** BUY THE 9 COMICS AND GET 15% DISCOUNT! ****
VISIT
ERENISCH SITE
FOR A COMPLETE LIST OF ERENISCH COMICS AND OFFERS