Use our On-Line 100% Secure Encrypted Shopping Cart Ordering System. Simply browse
our site and Click the ADD TO SHOPPING CART buttons to place items in your Shopping Cart
[ HOME ] [ COMICS ] [ MOVIES ] [ NOVELS ] [ CD-ROM ] [ Order info ] [ Help ] [ ARTIST SITES ] [ SEARCH ]
[ Disclaimer ] [ CATALOGUE ] [ Copyright ]
FANSADOX COLLECTION 313 and 314
JACK THE TORMENTOR & WAY BACK by CAGRI
TWO COMICS FOR THE PRICE OF ONE - 84 comic pages!!!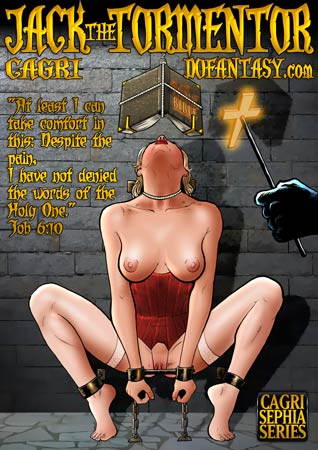 NEW Adult Comic Albums by CAGRI. In high resolution PDF deluxe edition
-COMPLETE, UNABRIDGED VERSION-
IMPORTANT NOTICE - DISCLAIMER
All characters are 18 years old or older. This is an entirely fictional work based on
cartoon characters for adult entertainment. It shows no real people or events.
The characters are shown participating in CONSENSUAL role-play for their own
personal satisfaction, simulating activities which involve sexual dominance and
submission. No actual toons were harmed in the making of this comic.
TWO COMICS FOR THE PRICE OF ONE - 84 full comic pages!!!
ENJOY THESE 2 LOVELY HISTORICAL COMICS OF THE ASTOUNDING CAGRI SEPIA SERIES!
_______________________________________________________________
JACK THE TORMENTOR
[Wikipedia extract]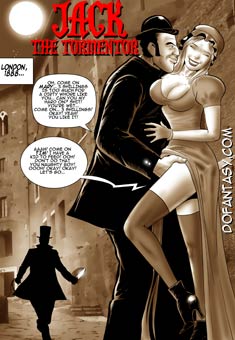 In the mid-19th century, England experienced an influx of Irish immigrants, who swelled the populations of England's major cities, including the East End of London.
From 1882, Jewish refugees from Eastern Europe and Tsarist Russia moved into the same area.
The civil parish of Whitechapel in London's East End became increasingly overcrowded. Work and housing conditions worsened, and a significant economic underclass developed.
Robbery, violence and alcohol dependency were commonplace, and the endemic poverty drove many women to prostitution.
In October 1888, London's Metropolitan Police Service estimated that there were 1200 prostitutes and about 62 brothels in Whitechapel. The economic problems were accompanied by a steady rise in social tensions.
Between 1886 and 1889, frequent demonstrations, such as that of 13 November 1887, led to police intervention and further public unrest.

Racism, crime, social disturbance, and real deprivation fed public perceptions that Whitechapel was a notorious den of immorality. In 1888, such perceptions were strengthened when a series of vicious and grotesque murders attributed to "Jack the Ripper" received unprecedented coverage in the media.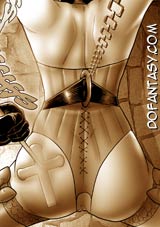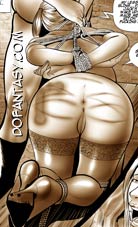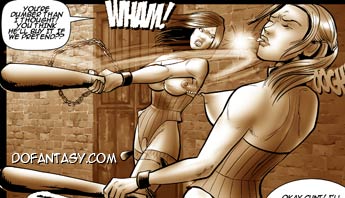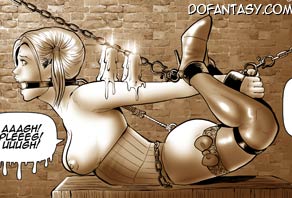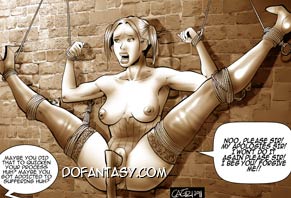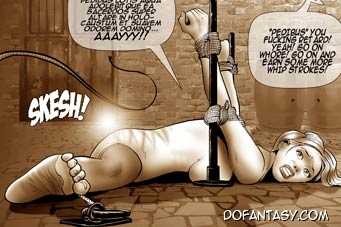 _______________________________________________________________
WAY BACK
[Wikipedia extract]
On the Great Plains very few single men attempted to operate a farm or ranch; farmers clearly understood the need for a hard-working wife...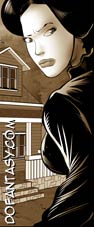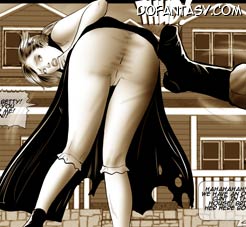 ...to handle the many chores, including feeding and clothing the family, managing the housework, and feeding the hired hands.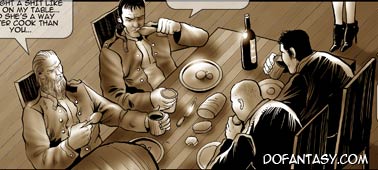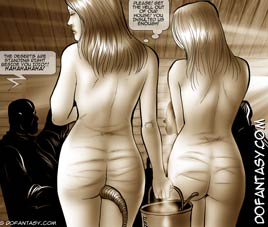 During the early years of settlement, farm women played an integral role in assuring family survival by working outdoors...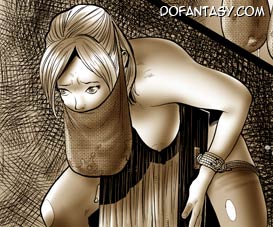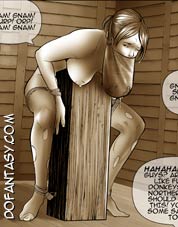 ...After a generation or so, women increasingly left the fields, thus redefining their roles within the family....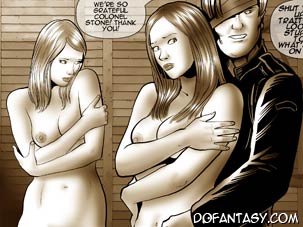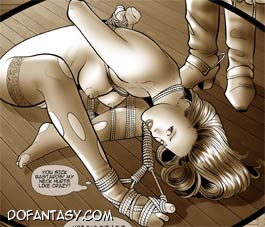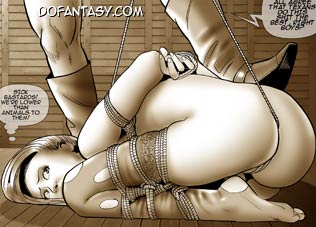 Although the eastern image of farm life on the prairies emphasizes the isolation of the lonely farmer and farm life, in reality rural folk created a rich social life for themselves...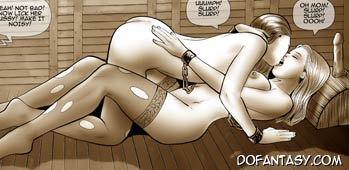 They often sponsored activities that combined work, food, and entertainment...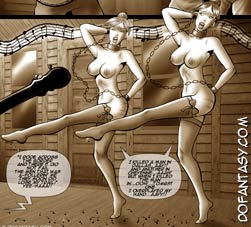 TWO HOT TALES OF DOMINATION AND HUMILIATION
BY AN UNDISPUTED MASTER OF THE CRAFT: CAGRI!
GET THESE 2 COMICS FOR THE PRICE OF ONE
WHILE THE OFFER LASTS!!!
[ CAGRI SITE ] [ HOME ]