Use our On-Line 100% Secure Encrypted Shopping Cart Ordering System. Simply browse
our site and Click the ADD TO SHOPPING CART buttons to place items in your Shopping Cart
[ HOME ] [ COMICS ] [ MOVIES ] [ NOVELS ] [ CD-ROM ] [ Order info ] [ Help ] [ ARTIST SITES ] [ SEARCH ]
[ Disclaimer ] [ CATALOGUE ] [ Copyright ]
FANSADOX COLLECTION 325 and 326
THE HILLS PART 2 & LOCKED UP by CAGRI
TWO COMICS FOR THE PRICE OF ONE - 84 color comic pages!!!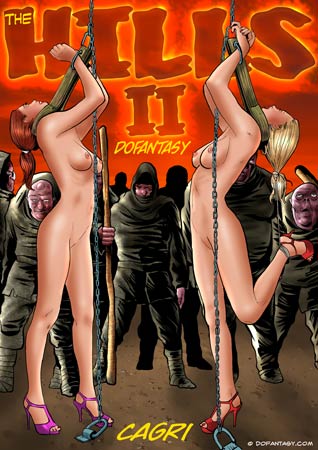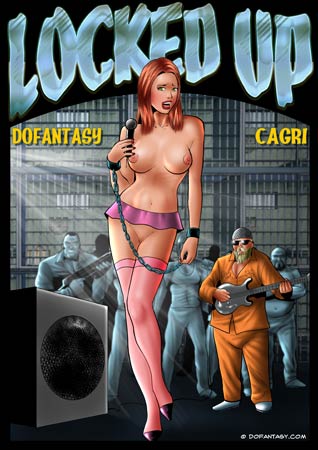 NEW Adult Comic Albums by CAGRI. In high resolution PDF deluxe edition
-COMPLETE, UNABRIDGED VERSION-
IMPORTANT NOTICE - DISCLAIMER
All characters are 18 years old or older. This is an entirely fictional work based on
cartoon characters for adult entertainment. It shows no real people or events.
The characters are shown participating in CONSENSUAL role-play for their own
personal satisfaction, simulating activities which involve sexual dominance and
submission. No actual toons were harmed in the making of this comic.
TWO COMICS FOR THE PRICE OF ONE - 84 full color comic pages!!!
_______________________________________________________________
THE HILLS PART 2
IN THE EXPANSIVE WASTELANDS OF THE NEVADA DESERT, THREE MODELS STUMBLE
ACROSS THE HIDEOUS LEGACY OF AMERICA'S NUCLEAR WEAPON TESTING PROGRAM.
A VILE, MUTATED COMMUNITY BENT ON AVENGING THE CRIMES OF THE PAST.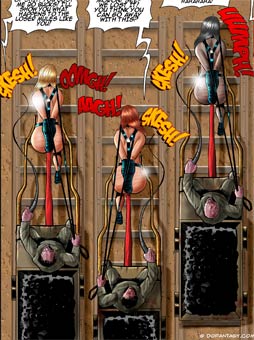 It was supposed to be a simple photo shoot, a few sexy pictures of the bikini wearing models to put in the upcoming sales catalogue. Instead, however, they find the mutated people of a town long since forgotten. Their tormented existence eased by only one thing: fucking and humiliating fresh cunts.

Their disgusting appearance is matched only by the twisted cruelty of their minds as they whip and fuck the three girls into submission. After sixty years of insanity and seclusion, the mutants take great pleasure in venting their rage on the captive women.
These three women had nothing to do with the nuclear test that destroyed these mutant's lives so many decades ago. But nevertheless they will be punished and degraded by these mutants. Vengeance is a dish best served hot, quivering and crying…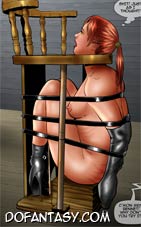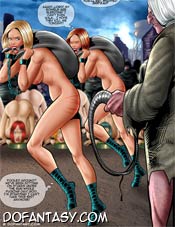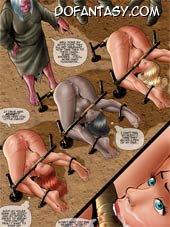 ANOTHER AMAZING STORY BY CAGRI,
THIS 2ND INSTALLMENT IN THE HILLS SERIES IS ONE NOT TO BE MISSED!
FILLED WITH THE AMAZING ILLUSTRATIONS THAT ONLY CAGRI CAN PRODUCE,
THE HILLS 2 IS A HOT, TWISTED TALE OF SUFFERING AND SAVAGERY! READ IT NOW,
AND FIND OUT WHAT HORROR LURKS…IN THE HILLS.
_______________________________________________________________
LOCKED UP
NO ONE EVER CLAIMED THAT CRIMINAL PSYCHOLOGISTS HAD AN EASY JOB. HOWEVER,
NO ONE TOLD DR. TINA SANDERS THAT BEING A CRIMINAL PSYCHOLOGIST WOULD BE
THIS HARD… OR THIS DEGRADING…
Dr. Tina Sanders has arrived at Oklahoma State Prison to interview and analyze the most infamous serial killer in the Country: Carlos Perez. This isn't the first time that Dr. Sanders has interviewed an insane and sadistic inmate before. However, this time she'll get a more "in-depth" interview than ever before.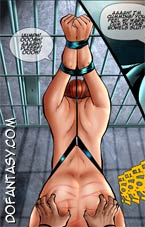 When the inmates stage a riot and take over the prison, the good Doctor gets to examine the workings of the criminal mind, and cock, in great detail.
They parade her through the prison naked, taking in every inch of her curvaceous body and supple flesh. As if that were not humiliating enough, Carlos leads the prisoners in an orgy of cruelty and debasement against the helpless woman.
Outside the prison, SWAT teams are ready to make their move on the prison. But will they come in time to save Dr. Sanders? Or will the world's worst criminals break both her body and her mind?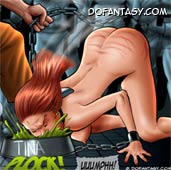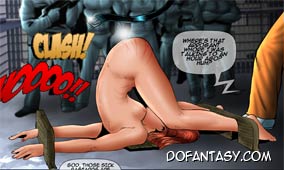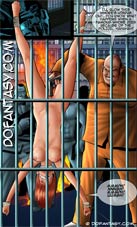 ANOTHER ASTOUNDING TALE BY CAGRI, TOLD WITH ALL
THE GRAPHIC AND VIVID DETAIL THAT YOU'VE COME TO EXPECT
FROM DOFANTASY COMICS. BUY IT NOW, AND FIND OUT WHAT HAPPENS WHEN YOU
THROW A YOUNG, SUPPLE WOMAN INTO A DEN OF PERVERTS, THIEVES AND MURDERERS!
TWO HOT TALES OF DOMINATION AND HUMILIATION
BY AN UNDISPUTED MASTER OF THE CRAFT: CAGRI!
GET THESE 2 COMICS FOR THE PRICE OF ONE
WHILE THE OFFER LASTS!!!
[ CAGRI SITE ] [ HOME ]