Use our On-Line 100% Secure EncryptedShopping Cart Ordering System. Simply browse
our site and Click the ADD TO SHOPPING CART buttons to place items in your Shopping Cart
[ HOME ] [ COMICS ] [ MOVIES ] [ NOVELS ] [ CD-ROM ] [ Order info ] [ Help ] [ ARTIST SITES ] [ SEARCH ]
[ Disclaimer ] [ CATALOGUE ] [ Copyright ]
FANSADOX COLLECTION 327
RED RIDDING HOOD - FERRES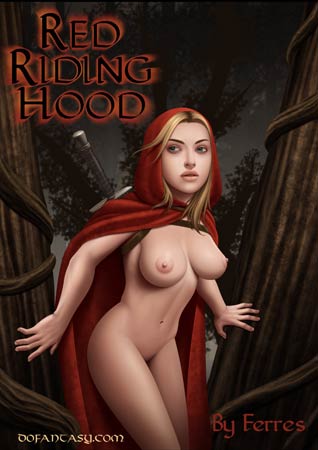 NEW IN PDF ELECTRONIC VERSION!
Adult Comic Album by FERRES.
HIGH RESOLUTION PDF deluxe edition
84 full color comic pages!!!
-COMPLETE, UNABRIDGED VERSION-
WE ARE PROUD TO PRESENT THIS
PHENOMENAL ALBUM BY WORLD CLASS
ARTIST FERRES...
A PRODIGIOUS EPIC WITH TONS
OF FANTASY, ASTOUNDING ART
AND ORIGINALITY
84 FULL COLOR PAGES
FOR 19.99 EUROS!!!

IMPORTANT NOTICE - DISCLAIMER
All characters are 18 years old or older.
This is an entirely fictional work based on
cartoon characters for adult entertainment.
It shows no real people or events.
The characters are shown participating in
CONSENSUAL role-play for their own
personal satisfaction, simulating activities
which involve sexual dominance and
submission. No actual toons were harmed
in the making of this comic.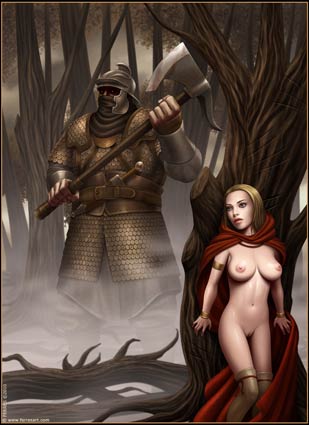 At the very edge of the Teutoberg Wald, the Cimbrii enclave had lived in isolation under the rule of their last Warrior Queen. The foreboding woods with its malevolent secrets kept others away.

But that soon changes when a Roman army is destroyed and brutal reprisals followed.

An ambitious Roman officer, at the head an Allied Celtic army takes the enclave by force, enslaving it's Queen and people.

But there is something else that lurks in the dark woods. Something that neither the Celts nor the Cimbrii could have ever imagined or even hope to survive the bloody carnage that it would unleash.

Fangs and claws meet Iron and steel. And in the middle of it all is a girl who finds a blood red cloak and with it, a destiny she can hardly fathom.

A destiny that demands sacrifices she's not willing to make.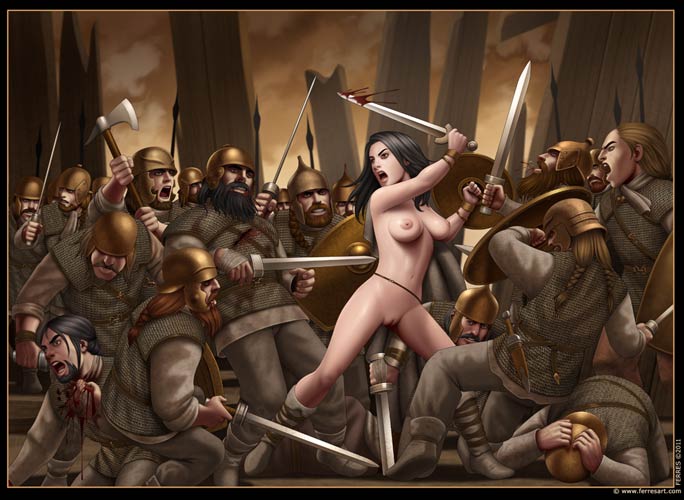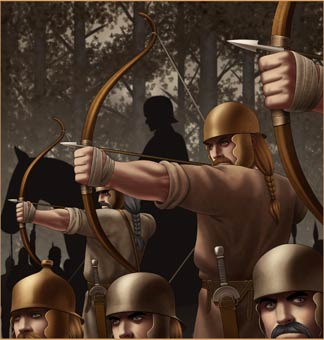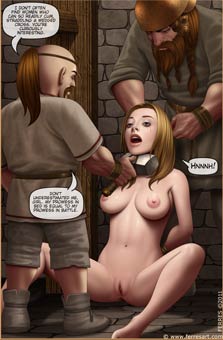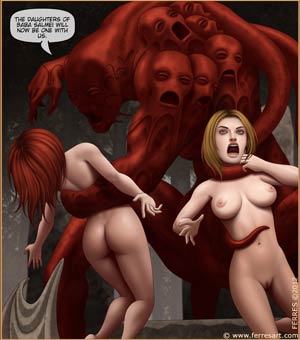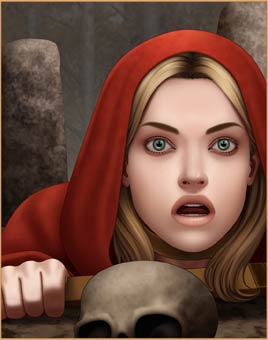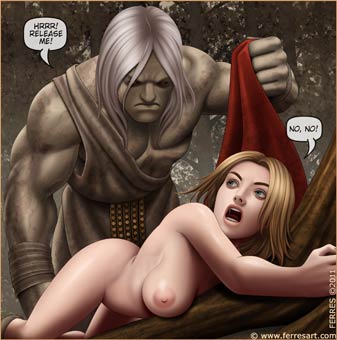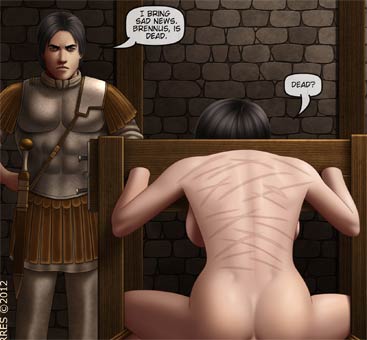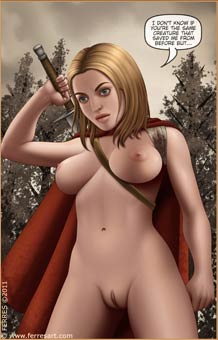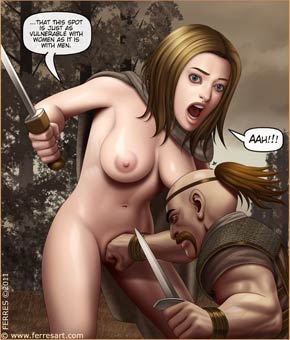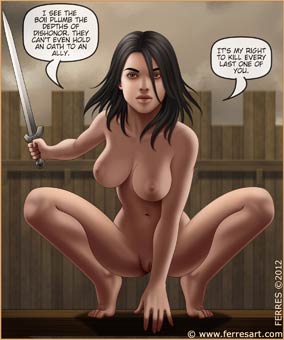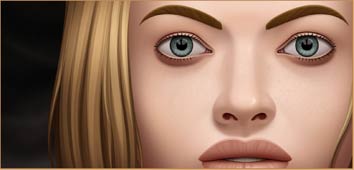 84 FULL COLOR PAGES FOR 19.99 EUROS!!!