Use our On-Line 100% Secure EncryptedShopping Cart Ordering System. Simply browse
our site and Click the ADD TO SHOPPING CART buttons to place items in your Shopping Cart
[ HOME ] [ COMICS ] [ MOVIES ] [ NOVELS ] [ CD-ROM ] [ Order info ] [ Help ] [ ARTIST SITES ] [ SEARCH ]
[ Disclaimer ] [ CATALOGUE ] [ Copyright ]
FANSADOX COLLECTION 333
PERVY PETE'S BLOG - SLASHER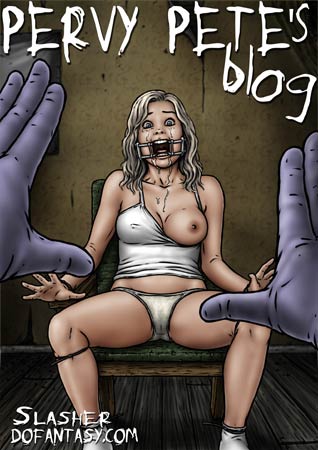 NEW IN PDF ELECTRONIC VERSION!
Adult Comic Album by SLASHER.
HIGH RESOLUTION PDF deluxe edition
49 full color comic pages
-COMPLETE, UNABRIDGED VERSION-
STEAMING, INTIMATE ACTION BETWEEN
THE PREDATOR AND HIS PREY...
HORROR, PANIC, AND HUMILIATION...
PERVY PETE USES ALL OF THEM IN A
PERVERTED, MASTERFUL WAY...
IMPORTANT NOTICE - DISCLAIMER
All characters are 18 years old or older.
This is an entirely fictional work based on
cartoon characters for adult entertainment.
It shows no real people or events.
The characters are shown participating in
CONSENSUAL role-play for their own
personal satisfaction, simulating activities
which involve sexual dominance and
submission. No actual toons were harmed
in the making of this comic.
HEY EVERYBODY!

Welcome to the first episode of my video blog… or "vlog" as the kids are calling them these days. My name is Pete, and I'm going to walk you through everything you need to know about slave ownership and training. Are you ready? FOLLOW ME FOLKS!
Join Pervy Pete as he walks you through all the joys and challenges of slave ownership and training. His vlog is the leading source of informational materials and visual instruction for any aspiring slave owner. Watch as he puts two excellent slaves through their paces and explains in detail how to train them and how to get your very own slave.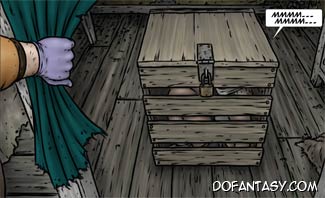 Jane was just a hardworking middle school teacher when she was captured. Now, she is used as a mere demonstration tool for Pete and his deviant tools of training.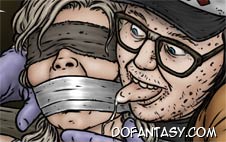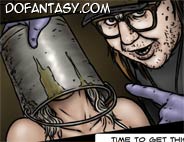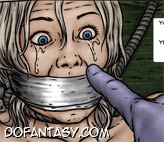 Stripped and restrained, she is held in captivity and sheer terror.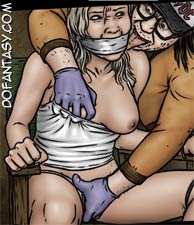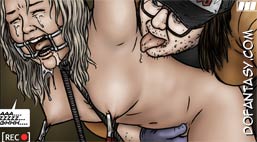 Daily, Jane is put on display to be viewed by an unimaginable number of anonymous perverts. She wonders if she will ever be rescued.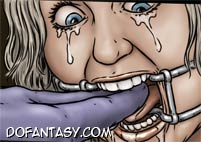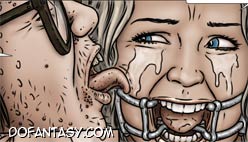 Now, Jane is nothing more than a piece of livestock and is inspected and analyzed like a prize winning heifer. Pete spares no expense in his quest to properly 'educate' his viewing audience, and his mind is full of sick, twisted ideas.
How many different ways can he humiliate her? What new devious ideas will spring from his twisted mind? How many more girls will be subjected to his dread ranch?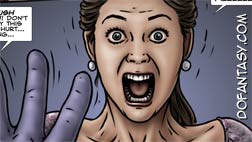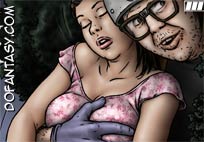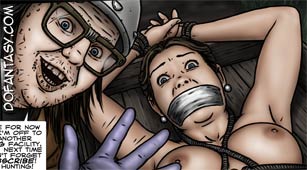 _________________________________
A VERY INTENSE COMIC... GUARANTEED!
YOU'LL WANT TO READ IT OVER AND OVER AGAIN...
VISIT SLASHER'S SITE
FOR A COMPLETE LIST OF SLASHER COMICS AND OFFERS
[ HOME ]