Use our On-Line 100% Secure EncryptedShopping Cart Ordering System. Simply browse
our site and Click the ADD TO SHOPPING CART buttons to place items in your Shopping Cart
[ HOME ] [ COMICS ] [ MOVIES ] [ NOVELS ] [ CD-ROM ] [ Order info ] [ Help ] [ ARTIST SITES ] [ SEARCH ]
[ Disclaimer ] [ CATALOGUE ] [ Copyright ]
FANSADOX COLLECTION 339
BDSM CASINO - ARIETA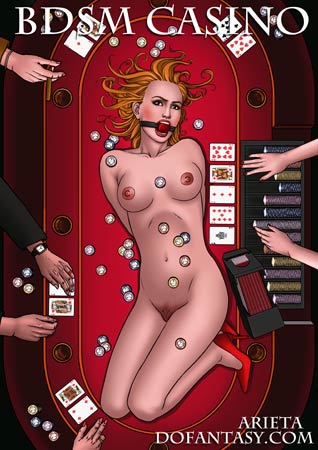 NEW IN PDF ELECTRONIC VERSION!
Adult Comic Album by ARIETA.
HIGH RESOLUTION PDF deluxe edition
46 full color comic pages!!!
-COMPLETE, UNABRIDGED VERSION-
IN THE HONG KONG UNDERWORLD, WHITE SEX SLAVES ARE ACCEPTED AS A FORM OF PAYMENT.
A GAMBLER GETS IN DEEP WITH THE HONG KONG TRIADS. HIS WIFE WILL PAY OFF HIS DEBTS, WHETHER SHE WANTS TO OR NOT!
IMPORTANT NOTICE - DISCLAIMER
All characters are 18 years old or older.
This is an entirely fictional work based on
cartoon characters for adult entertainment.
It shows no real people or events.
The characters are shown participating in
CONSENSUAL role-play for their own
personal satisfaction, simulating activities
which involve sexual dominance and
submission. No actual toons were harmed
in the making of this comic.
A NAÏVE NEW WIFE FINDS HERSELF SOLD TO PAY OFF HER HUSBAND GAMBLER'S DEBTS. WILL KATELYN BE RESCUED? WILL SHE SURVIVE HER FIRST, AND POSSIBLY FINAL, ENCOUNTER WITH CHINESE WHITE SLAVERS?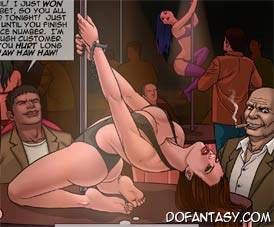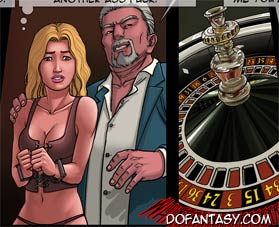 Surely the all the girls on the casino floor, chained and bound,
are just part of a giant show put on for tourists...
Surely there is no such thing as white slavery in the modern
world anymore.... Right?

Mark? Honey?
Mark Godfrey is a newlywed groom with his gorgeous blonde wife Katelyn. The two decide to spend their honeymoon in Hong Kong, the crown jewel of the Orient.
Mark Godfrey is a powerful CFO to a prestigious company, and he wants to make sure that his lovely Katelyn has the best time imaginable in this city of lights.
But every city of lights casts shadows, and Mark Godfrey may have gotten more than he bargained for.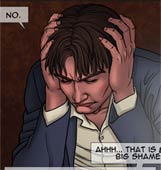 In a seedy, quasi-legal gambling establishment, the alcohol goes to his head, and he bets more than he can pay.
The owners of this casino, fat old Huan Chang and his son Yu, are not happy with Mark Godfrey's reckless conduct. Mark Godfrey owes the house $10,000, yet oddly he has no means by which to pay off his debts.
No credit cards, no traveler's checks, not even a wallet or identification. Mark Godfrey claims that he kept his credit cards in the hotel safe. Mark Godfrey claims his wallet was stolen, but something just doesn't seem to add up.
Fresh faced Katelyn is blind to her husband's shady dealings. Mark must pay back the casino's $10,000, or he might walk out of here with a bullet hole in his head!
Desperate to spare her husband's life, Katelyn begs the owners to let him go. Surely once he goes to the hotel and gets his credit cards, everything will be fine, right?
Surely there will be no harm in staying the night in Yu Chang's company. The young casino owner seems like a gentleman, well-spoken and well-bred, not like his fat and lascivious father, Huan.
Poor, young Katelyn may have gotten more than she bargained for! Unnoticed to her, the owners deeply dislike her wild and independent, Western ways. They think she is rude and dangerous. 'It would be best to restrain this wild filly... for her own good of course!'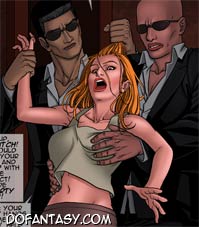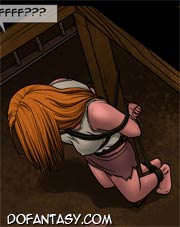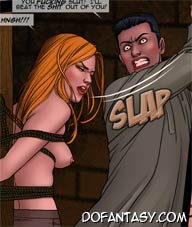 Katelyn finds herself trapped in a downward spiral of depraved sex and sadistic discipline, intended to teach her how to be a proper woman, how to be an obedient white sex slave!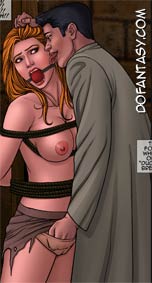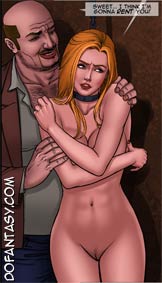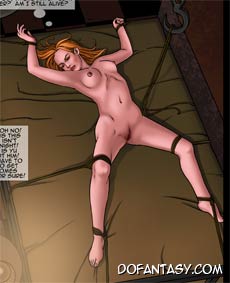 Try as she might, Katelyn is utterly helpless to stop Yu Chang's advances, and she finds that the handsome and well-bred gentleman has a dark side as well!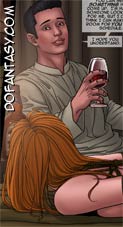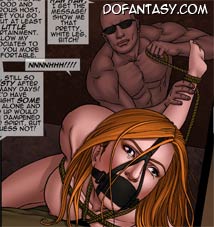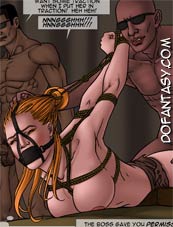 Her only hope is if Mark returns soon, before she loses her mind and is broken by these cruel and merciless Chinese white slavers!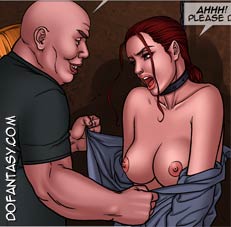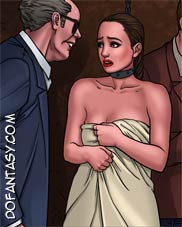 Will Mark return soon? Where the hell is he? He wouldn't leave her alone in this eternal hell, trapped and forced to service and satisfy her twisted masters and their equally sadistic clientele!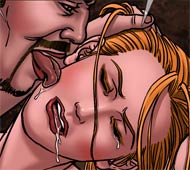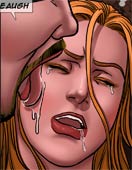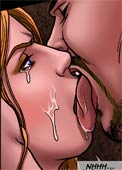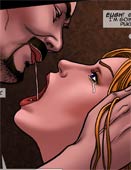 A NEW AND EXCITING STORY SPUN FROM THE DARKEST AND CRUELEST RECESSES OF HUMAN DEPRAVITY.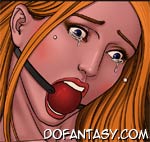 ARIETA PRODUCES A STUNNING AND THRILLING NEW COMIC THAT IS GUARANTEED TO SHOCK AND HORRIFY YOU!
WATCH AS AN INTELLIGENT AND INDEPENDENT, YOUNG WHITE WOMAN
IS REDUCED TO A PIECE OF SEX MEAT!
THIS COMIC IS THE CRUELEST AND MOST TWISTED YET,
AND IS DEFINITELY NOT FOR THE FAINT OF HEART!
YOU WON'T FIND ANYTHING THIS HARD OR ANYWHERE ELSE,
BROUGHT TO YOU ONLY BY THE DEDICATED TEAM AT DOFANTASY.COM!
A MUST BUY!