Use our On-Line 100% Secure Encrypted Shopping Cart Ordering System. Simply browse
our site and Click the ADD TO SHOPPING CART buttons to place items in your Shopping Cart
[ HOME ] [ COMICS ] [ MOVIES ] [ NOVELS ] [ CD-ROM ] [ Order info ] [ Help ] [ ARTIST SITES ] [ SEARCH ]
[ Disclaimer ] [ CATALOGUE ] [ Copyright ]
FANSADOX COLLECTION 37
PSYCHO - FERNANDO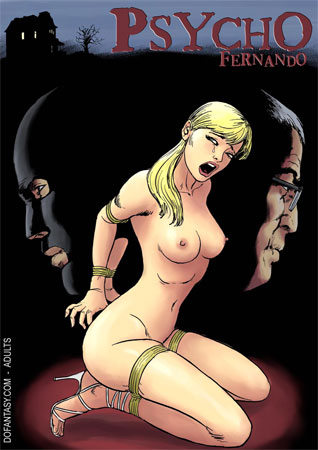 NEW IN PDF ELECTRONIC VERSION!
Adult Comic Album by FERNANDO

HIGH RESOLUTION PDF deluxe edition
46 full comic pages by FERNANDO
-COMPLETE, UNABRIDGED VERSION-

SLAVE TO A
PERVERTED MIND.

OR... WERE THERE TWO?

IMPORTANT NOTICE:
All characters are 18 years old or older.
All action is simulated and involves
no real people.
The authors/publishers do not condone
violence of any kind.
These are completely fictional comics
for adult entertainment.

Sandra Hunt arrives at a lonely motel and asks for a room. Itís a creepy place, but itís the only place, and the Sheriff recommended it... Unknown to her, there are eyes on her as she touches herself in the shower. Soon Sandra finds herself caught in a nightmare world of menís fantasies. But how many men?

________________

There are many tales about this small town of Normsburg -especially of young women who pass by and disappear.

Every year travelers stop by at an old motel at the foot of a small hill, overlooked by the hundred year-old Gates residence. They have no way of knowing that many young women have disappeared in this area throughout the decade, and their last stop was the Gates MotelÖ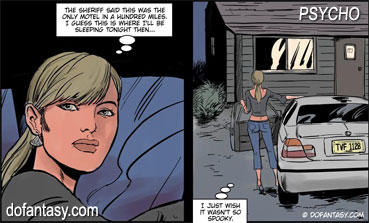 Her name is Sandra and the sinister clerk at the counter is Norville...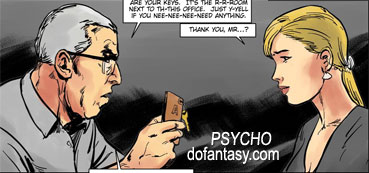 Suddenly, in the middle of the night, Sandra wakes up with a start and the nightmare begins...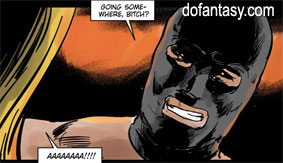 The first terrifying night of many...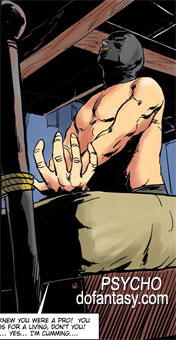 The mistreatment...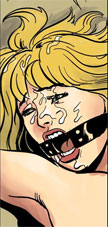 ..the uttermost shame...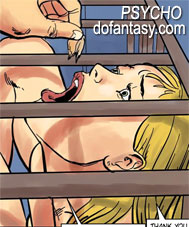 The deepest debasement...
PSYCHO
A spine-chilling tale of helplessness,
of enforced sexual submission, of power and the abuse of power...
VISIT FERNANDO SITE FOR A COMPLETE LIST OF
FERNANDO COMICS AND OFFERS
[ HOME ]