Saturday night... Laura is on her way home from a disco, alone...
She's being watched...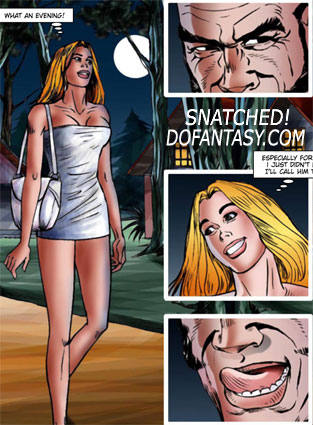 Suddenly, she's attacked and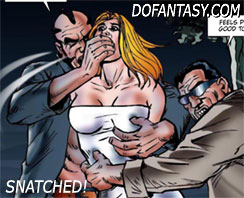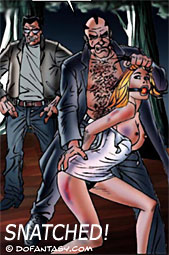 ...and taken to her kidnappers hideaway. A group of respectable husbands and fathers that hunt what they call 'cockteasers' to punish them...
'Look me in the eyes, slut. Iíll spell it out for you. Iím gonna fuck you!'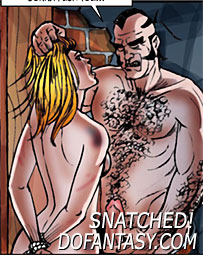 The first Laura's nightmare begins...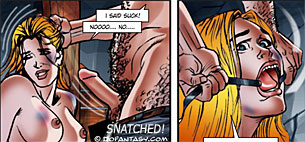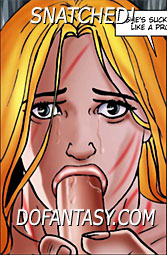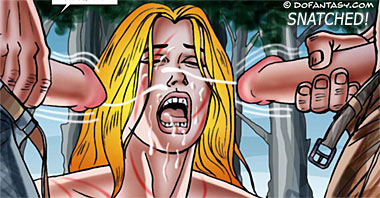 "Youíre a slut, you know that? we donít like easy sluts! We have our wives and children... we are not used to whores!"
"I dunno what made me wanna fuck you!"
"We ought to get rid of her..."
"Shall we bury her alive like the last one?"
"No way, man, thatís hard work..."
"Lets dump her in the desert. Snakes and scorpions will take care of her!"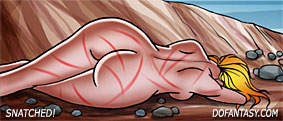 But Laura is rescued... only to live an even worse nightmare...
SNATCHED!
What was a wonderful Saturday night turned into
an horrendous nightmare...