Use our On-Line 100% Secure Encrypted Shopping Cart Ordering System. Simply browse
our site and Click the ADD TO SHOPPING CART buttons to place items in your Shopping Cart
[ Disclaimer ] [ CATALOGUE ] [ Copyright ]
FANSADOX COLLECTION 448
BLACK VAN 6: HOME INVASION Part 3 - ROBERTS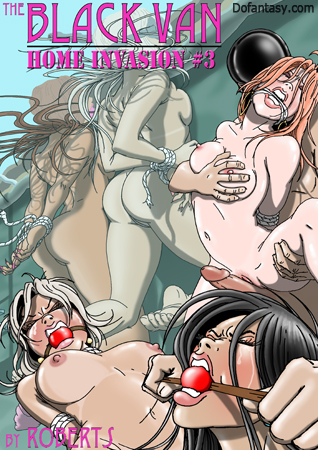 NEW IN PDF ELECTRONIC VERSION!
Adult Comic Album by ROBERTS
HIGH RESOLUTION PDF deluxe edition
25 full color comic pages by ROBERTS
-COMPLETE, UNABRIDGED VERSION-
ROBERTS RETURNS WITH ANOTHER HOT STUNNER! THE "FUN" CONTINUES IN THIS SICK AND TWISTED EPISODE OF THE BLACK VAN SERIES!
SOME BAD AND BRUTAL BURGLARS BIND BITCHY BABES AND BEAT THESE BEAUTIES INTO BONDAGE SUBMISSION! THESE DELICIOUS CUTIES BECOME UNWILLING DICK SOCKETS TO THESE HARD HUMPING HORNDOGS!

IMPORTANT NOTICE - DISCLAIMER
All characters are 18 years old or older.
This is an entirely fictional work based on
cartoon characters for adult entertainment.
It shows no real people or events.
The characters are shown participating in
CONSENSUAL role-play for their own personal satisfaction, simulating activities which involve sexual dominance and submission.
No actual toons were harmed in the making
of this comic.
This hot and heavy issue is just the latest in a series of sick and shocking images and stories to come from the mind of Roberts as a brutal home invasion gone wrong sinks lower and lower into the depths of utter and complete depravity! These bad burglars get the pool party started and bring all the girls along for some real, splish splash fun in the sun, though it's probably not the fun these girls had in mind…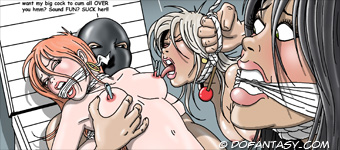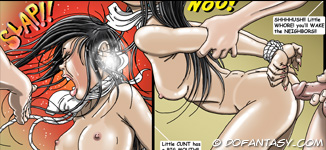 Even without any "real" bondage gear, these burglars put these pretty princesses through their paces, hurting and humping them until the girls are left red, raw, and screaming! These pampered primadonnas are porked in all their prime pussies and holes until they can't take it anymore!

Let's hope these babes buck beautifully for their burglar boyfriends, because if they fail to satisfy these sick sadists in this twisted pool party, well, there are always other "parties" the girls can go to instead… whether they want to or not!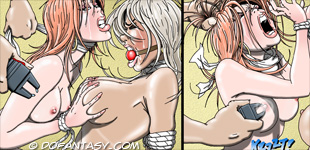 ROBERTS NEVER CEASES TO AMAZE AS HE CRANKS OUT ANOTHER GLORIOUS MASTERPIECE! EVERY SLICK AND STICKY DETAIL IS CAPTURED IN THESE HOT AND HEAVY PAGES, AND EVERY MOMENT OF FEMALE SUFFERING IS LEFT PLASTERED PERMANENTLY IN EACH PERVERTED PANEL! THE FUN DOESN'T END FOR THESE BRUTAL BURGLARS, NO MATTER HOW MUCH THE GIRLS BEG AND PLEAD!
YOU WON'T WANT TO MISS THIS EXCITING EPISODE OF THE LEGENDARY BLACK VAN SERIES, BROUGHT TO YOU HERE EXCLUSIVELY AT DOFANTASY.COM!
A SEQUEL TO 'THE BLACK VAN' - 'BLACK VAN 2 - BLACK VAN 3 - BLACK VAN 4 and BLACK VAN 5 ALSO IN THIS COLLECTION
ROBERTS AT HIS BEST!!!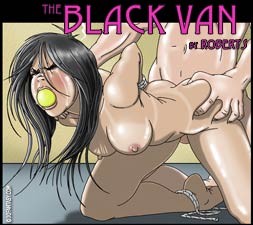 CHECK ROBERTS SITE FOR MORE ROBERTS COMICS