Use our On-Line 100% Secure Encrypted Shopping Cart Ordering System. Simply browse
our site and Click the ADD TO SHOPPING CART buttons to place items in your Shopping Cart
[ HOME ] [ COMICS ] [ MOVIES ] [ NOVELS ] [ CD-ROM ] [ Order info ] [ Help ] [ ARTIST SITES ] [ SEARCH ]
[ Disclaimer ] [ CATALOGUE ] [ Copyright ]
FANSADOX COLLECTION 51
HARD RIDE - FERNANDO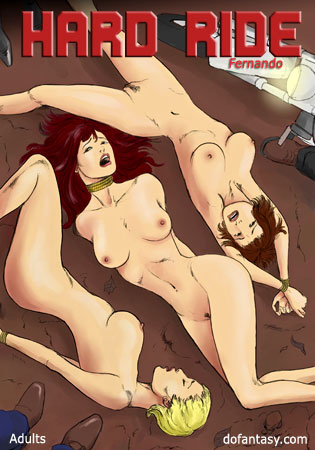 HARD RIDE
NEW IN PDF ELECTRONIC VERSION!
Adult Comic Album by FERNANDO
HIGH RESOLUTION PDF deluxe edition
44 full comic pages by FERNANDO
-COMPLETE, UNABRIDGED VERSION-
44 FULL-COLOR, ACTION-PACKED PAGES!
IMPORTANT NOTICE:
All characters are 18 years old or older.
All action is simulated and involves
no real people.
The authors/publishers do not condone
violence of any kind.
These are completely fictional comics
for adult entertainment.
Characters:
Sophia Mills: 36-year old mother of two beautiful daughters: Amber and Chloe. She's top manager in a multinational chemical corporation.
Amber Mills: 18-year old daughter, studies psychology in a private University.
Chloe Mills: 19-year old daughter, studies medicine and does some modeling jobs without her mother's knowledge.
_______________________________________
The three women are looking forward to a peaceful, relaxing weekend in a family cabin in the woods. They haven't met for a few months, and everyone want to catch up on the family news. The girls are especially excited. It's Amber's first time in another State, and Chloe wants to tell her mother she's fallen in love with a girlfriend.
Things soon start to go wrong. They get lost, and stop at a remote gas station. A group of bikers, four men and one woman, all heavies, ask if they can help. One of them starts getting too playful, pushing one of the daughters against a car and lifting her skirt…
A cop arrives and offers to show the women the way to the cabin. The mother, Sophia, decides not to tell him about the bikers' obscene behavior. She does not want to spoil a quiet weekend by filling in forms at the police station...
But the bikers have other ideas. They want action…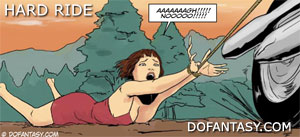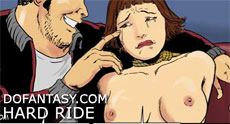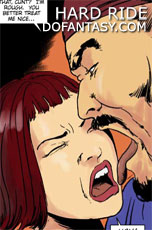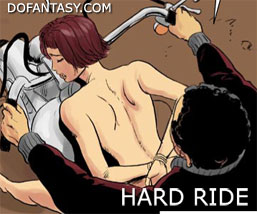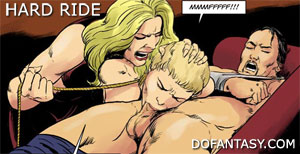 HARD RIDE
A remote Cabin, three lovely women and a horde of ruthless bikers...
VISIT FERNANDO SITE FOR A COMPLETE LIST OF
FERNANDO COMICS AND OFFERS
[ HOME ]