Use our On-Line 100% Secure EncryptedShopping Cart Ordering System. Simply browse
our site and Click the ADD TO SHOPPING CART buttons to place items in your Shopping Cart
[ HOME ] [ COMICS ] [ MOVIES ] [ NOVELS ] [ CD-ROM ] [ Order info ] [ Help ] [ ARTIST SITES ] [ SEARCH ]
[ Disclaimer ] [ CATALOGUE ] [ Copyright ]
FANSADOX COLLECTION 589
RED IN TOOTH & CLAW - KITTYHAND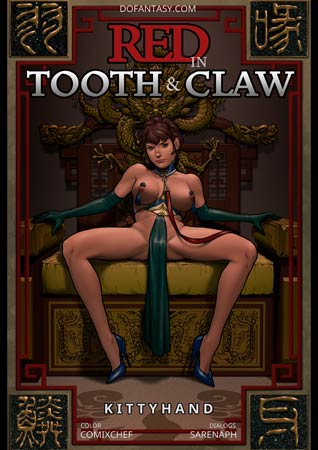 NEW IN PDF ELECTRONIC VERSION!
Adult Comic Album by KITTYHAND.
HIGH RESOLUTION PDF deluxe edition
70 full color comic pages!!!
-COMPLETE, UNABRIDGED VERSION-

WHO IS THE MYSTERIOUS POLICEGIRL FROM "OBJECTION OVERRULED 2"? HOW DID SOPHIE END UP IN VICTOR POPOV'S BONDAGE ORGY PARTY?

THIS IS THE TALE OF SOPHIE, THE POLICEGIRL WHO MESSED WITH THE WRONG BUTLER! THIS IS THE TALE OF HER NORMAL LIFE GONE HORRIBLY, HORRIBLY WRONG… AND HER AWFUL DESCENT INTO SEXUAL SLAVERY AFTER THE LEWD, BDSM PARTY!


IMPORTANT NOTICE - DISCLAIMER
All characters are 18 years old or older.
This is an entirely fictional work based on
cartoon characters for adult entertainment.
It shows no real people or events.
The characters are shown participating in
CONSENSUAL role-play for their own
personal satisfaction, simulating activities
which involve sexual dominance and
submission. No actual toons were harmed
in the making of this comic.
Harry is the star quarterback and team captain of the Hammerheads, the college football team for the Douglass Institute at Midport. His best friend is Fei, a transfer student from China. The two are dorm mates at the Douglass Institute, and Fei is well aware of Harry's infatuation with his gorgeous, bob-haired lover: Sophie the policegirl!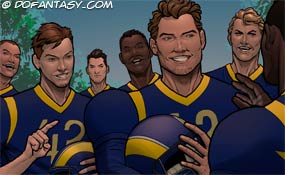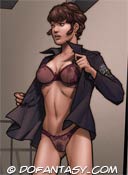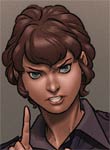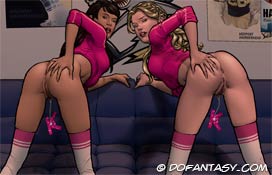 While the Hammerheads are working hard scoring touchdowns and winning games, Sophie finds herself in a sticky situation with a mysterious, suited man named Carson driving a suspicious vehicle late at night…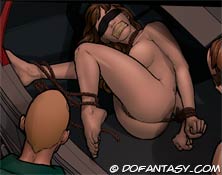 What follows is the horrifying tale of how Sophie found herself on the wrong side of a missing persons report!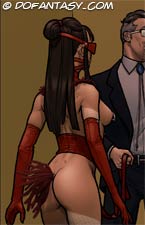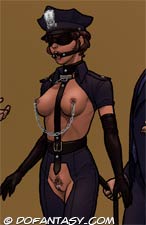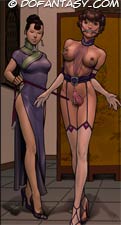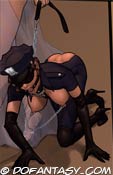 Things go from bad to worse as Sophie is trained in the deviant art of sexual slavery and servitude! She will please and present herself to all of the wicked members of the perverted, bondage party whether she wants to or not! But little does Sophie know that Fei is present at the party as well, and Fei has connections with the higher echelons of this dark, seedy society… Fei may be Sophie's ticket to salvation… or a deeper hell than she could ever imagine.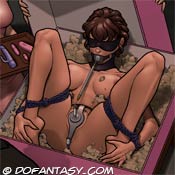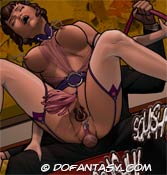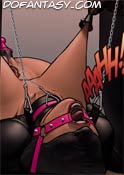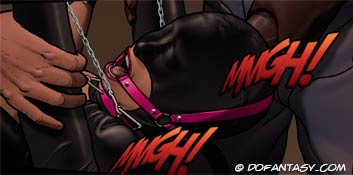 KITTYHAND AND SARENAPH BRING THIS DECADENT, OPULENT, AND DEPRAVED UNDERBELLY OF MIDPORT TO LIFE AS THE WORLD WITHIN IS RIPPED WIDE OPEN FOR YOU, THE READER, TO SEE! THIS IS THE STORY OF SOPHIE, A HARDWORKING POLICEGIRL TURNED INTO A COMPLETE AND UTTER SLUT SLAVE BEGGING FOR COCK AND TO CUM! HARRY HOLDS OUT HOPE THAT HIS LUSCIOUS, POLICEGIRL LOVER WILL BE RETURNED TO HIM… LITTLE KNOWING THAT HIS LITTLE LADY IS BEING LED TO BE A LEWD AND LUSTY SLAVEGIRL! WHAT ARE FEI'S MOTIVES? WILL HE HELP HARRY AND SOPHIE? YOU CAN ONLY FIND OUT HERE BY BUYING THIS COMIC, BROUGHT TO YOU EXCLUSIVELY BY DOFANTASY.COM!!!