Use our On-Line 100% Secure Encrypted Shopping Cart Ordering System. Simply browse
our site and Click the ADD TO SHOPPING CART buttons to place items in your Shopping Cart
[ Disclaimer ] [ CATALOGUE ] [ Copyright ]
FANSADOX COLLECTION 592 and 593
MILE HIGH CLUB & MISSIONARY POSITION - LESBI K LEIH
TWO HOT STORIES BY RUD360Y - 44 full color comic pages!!!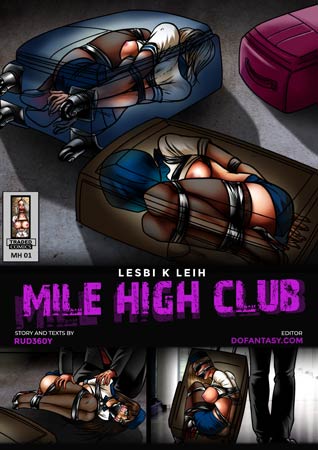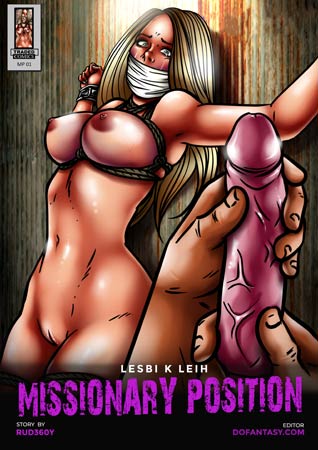 NEW Adult Comic Albums by LESBI K LEIH. In high ressolution PDF deluxe edition
-COMPLETE, UNABRIDGED VERSION-
IMPORTANT NOTICE - DISCLAIMER
All characters are 18 years old or older. This is an entirely fictional work based on
cartoon characters for adult entertainment. It shows no real people or events.
The characters are shown participating in CONSENSUAL role-play for their own
personal satisfaction, simulating activities which involve sexual dominance and
submission. No actual toons were harmed in the making of this comic.
COMIC OF THE MONTH IN NOVEMBER 2022 AT BDSMartwork.com
click here for more info
___________________________________________
MILE HIGH CLUB
DELECTABLE NICOLE WALTON IS THE BIG-HEARTED HEIRESS TO THE WALTON FAMILY FORTUNE, BUT SHE WANTS TO MAKE THE WORLD A BETTER PLACE! THIS SWEET AND SILLY GIRL GOES ON A MISSION IN SOUTH AMERICA LITTLE KNOWING THE DANGER SHE'S PUTTING HERSELF IN!

WHEN JORGE GETS HIS EYES ON THIS STUNNING, BLONDE BABE… HE DECIDES HE MUST HAVE HER… AND HE KNOWS THE PERFECT PLACE TO STASH HIS NEWEST, HELPLESS, SEX SLAVE!
Joanna, pretty little Jo, is the head, blonde bitch of these four hot stewardesses flying for Air Sapphire. With her stuck up friends, another pretty blonde, a brunette, and one smoking hot Latina, they set out from the jet to party the night away! Things get even better when the four are offered a free limo to use as they please… the captain and co-pilot wanted to use it, but they were called away on short notice. It's the least these gorgeous girls deserve, of course!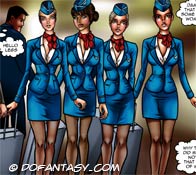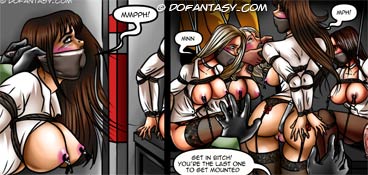 But little does Joanna or her posse know that this is a set up for a terrible trap! The girls are ambushed in the parking lot and forced to strip and suck cock at gunpoint or else! Bundled away into tightly bound balls of succulent, female flesh, these girls are in for the most exciting… and final… ride of their lives!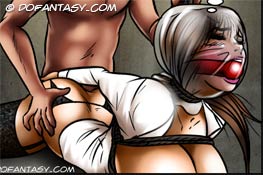 You should've known better than to cocktease everyone around you, bitches! Now you'll get what's coming to you, in all of your tight little holes. The four stunning sluts are sold at auction to the highest bidder, and once they're put into their private rooms… their new owners will do anything they want to these helpless, mewling babes!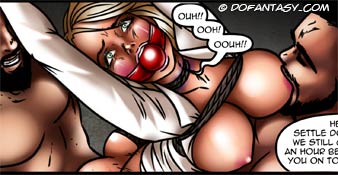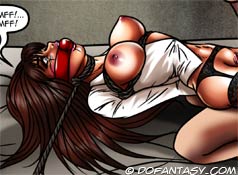 ____________________________________________
MISSIONARY POSITION
FOUR GORGEOUS AIRLINE STEWARDESSES GET GRABBED WALKING OUT OF THE TERMINAL AND ARE SENT STRAIGHT INTO SADISTIC, SEXUAL SLAVERY!

HAUGHTY JOANNA IS THE QUEEN COCKTEASE EXTRAORDINAIRE! LITTLE DOES SHE KNOW THAT HER SLUTTY AND SASSY WAYS WILL COME BACK TO BITE HER WHEN THIS SET OF STEWARDESSES ARE SNATCHED!
Nicole Walton is the heir to the Walton family fortune and a tight piece of ass at the same time! Even though she comes from a highly privileged background, Nicole wants to give back to the community. Big-hearted and full of love, she takes a gap year at college to go on a mission to South America intent on bringing help to those in need. When you have so much, you have so much to give… at least that's what Nicole believes.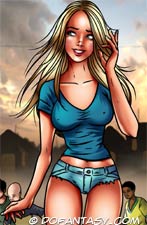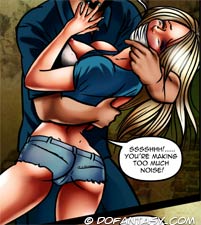 However, she's in a dangerous world, and her innocent nature doesn't warn her that there are dangers lurking in the shadows. A lustful native, Jorge, wants this beautiful, blonde babe from America… and she's easy prey for a practiced man like him.

Even though she comes from a rich background, there's not enough money in the world to pay for her freedom. Nicole will be secreted off into the deep jungles beyond the reach of civilization and become Jorge's newest plaything… but what will happen to her after he's got her all for his own??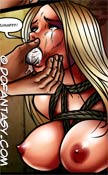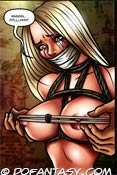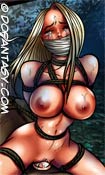 YOU DON'T WANT TO MISS THIS CATACLYSMICALLY ORGASMIC COMIC BROUGHT TO LIFE BY LESBI K LEIH AND WRITTEN BY RUD360Y HERE EXCLUSIVELY AT DOFANTASY.COM!!!
TWO HOT TALES OF DOMINATION AND HUMILIATION!!
GET THESE 2 COMICS FOR THE PRICE OF ONE
WHILE THE OFFER LASTS!!!
[ LESBI K LEIH SITE ] [ HOME ]