Use our On-Line 100% Secure Encrypted Shopping Cart Ordering System. Simply browse
our site and Click the ADD TO SHOPPING CART buttons to place items in your Shopping Cart
[ HOME ] [ COMICS ] [ MOVIES ] [ NOVELS ] [ CD-ROM ] [ Order info ] [ Help ] [ ARTIST SITES ] [ SEARCH ]
[ Disclaimer ] [ CATALOGUE ] [ Copyright ]
FANSADOX COLLECTION 599 and 127
CRUEL SERVANTS and SHEIK'S WHITE SLAVES by CAGRI
TWO COMICS FOR THE PRICE OF ONE - 80 color comic pages!!!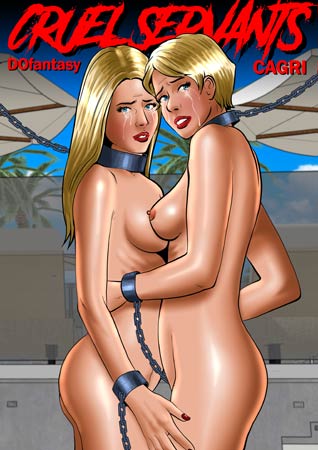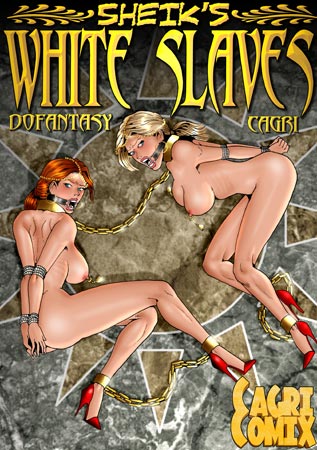 NEW Adult Comic Albums by CAGRI. In high resolution PDF deluxe edition
-COMPLETE, UNABRIDGED VERSION-
IMPORTANT NOTICE - DISCLAIMER
All characters are 18 years old or older. This is an entirely fictional work based on
cartoon characters for adult entertainment. It shows no real people or events.
The characters are shown participating in CONSENSUAL role-play for their own
personal satisfaction, simulating activities which involve sexual dominance and
submission. No actual toons were harmed in the making of this comic.
TWO COMICS FOR THE PRICE OF ONE - 80 full color comic pages!!!
_______________________________________________________________
CRUEL SERVANTS
An elderly couple, Mr. and Mrs. Williams, passed their interview to be the new servants and housekeepers at the enormous, Montana mansion. In the richest part of town in Beverly Hills, the Montanas are spoiled, rich people without a care in the world. However, little do they know what they have in store for them, for the elderly Mr. and Mrs. Williams are not what they seem: they aren't housekeepers at all but house breakers instead! They get hired by rich folk only to rob them blind!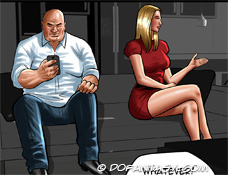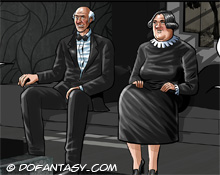 But it's even worse than that... Mr. and Mrs. Williams are sadists and perverts too! They force the Montanas to post to social media: going to disconnect at a spiritual retreat. See you all in three months!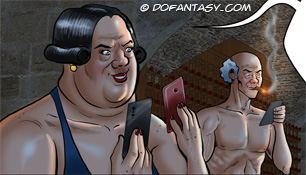 It will be three months of hell for the Montana clan. Mr. Hank Montana can only watch as his wife and hot daughter are taken and abused over and over again right in front of his very eyes! The family will get real close with each other... whether they want it or not! Even after Mr. and Mrs. Williams have all of the money and the family in their "tender loving care" they will make sure they wring every last drop out of this rich, bitch family!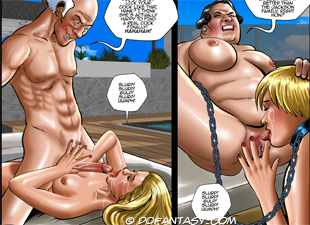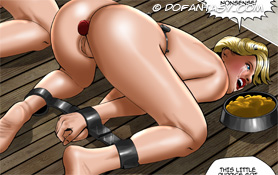 THE WILLIAMS ARE CAREER CROOKS WITH LOTS OF PRACTICE ROBBING FROM THE RICH AND GIVING TO THEMSELVES! THEY LOVE TO BREAK THESE HAUGHTY, SNOBBY HOMES AND FUCK WITH THEIR WOMEN AND GIRLS! WHAT HORRORS WILL BEFALL THE MONTANA ESTATE IN THE 3 MONTHS OF ABSOLUTE HELL THEY WILL ENDURE? WHAT WILL HAPPEN TO THEM WHEN THE OLD, WILLIAMS COUPLE IS DONE PLAYING WITH THEIR LATEST TOYS? AND WHAT WILL HAPPEN AFTERWARD? YOU CAN ONLY FIND OUT BY PURCHASING THIS COMIC BROUGHT TO YOU HERE EXCLUSIVELY AT DOFANTASY.COM!!!

_______________________________________________________________
SHEIK'S WHITE SLAVES
A estrange noble woman buys the two young British aristocrats...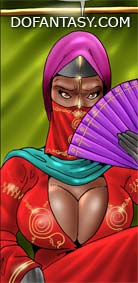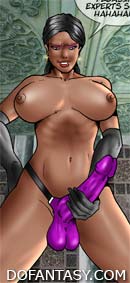 ...a woman with comptent for whites and merciless with slaves. The girls' new live as slaves can't be more cruel. The slave training is inhuman, pitiless... utterly humiliating...
...revoltingly nasty...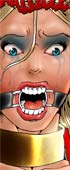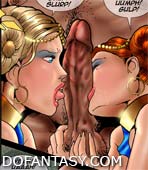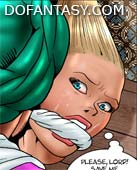 They are the only white women in the Harem. And this is not a privilege they will enjoy...
ANOTHER PERVERSE AND EXCITING COMIC FROM CAGRI THAT WILL SHOCK EVEN YOUR DARKEST SEXUAL FANTASIES. DON'T MISS THIS AMAZING COMIC FROM CAGRI!

TWO HOT TALES OF DOMINATION AND HUMILIATION
BY AN UNDISPUTED MASTER OF THE CRAFT: CAGRI!
GET THESE 2 COMICS FOR THE PRICE OF ONE!!!
[ CAGRI SITE ] [ HOME ]