Use our On-Line 100% Secure EncryptedShopping Cart Ordering System. Simply browse
our site and Click the ADD TO SHOPPING CART buttons to place items in your Shopping Cart
[ HOME ] [ COMICS ] [ MOVIES ] [ NOVELS ] [ CD-ROM ] [ Order info ] [ Help ] [ ARTIST SITES ] [ SEARCH ]
[ Disclaimer ] [ CATALOGUE ] [ Copyright ]
FANSADOX COLLECTION 614
ENTER THE KA CLUB - KITTYHAND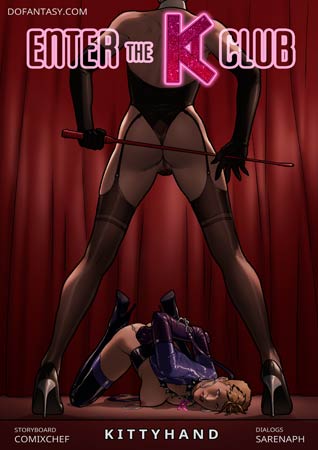 NEW IN PDF ELECTRONIC VERSION!
Adult Comic Album by KITTYHAND.
HIGH RESOLUTION PDF deluxe edition
50 full color comic pages!!!
-COMPLETE, UNABRIDGED VERSION-
KITTYHAND RETURNS WITH ANOTHER TALE SET IN THE SHADOWY UNDERWORLD OF KIDNAPPING, DEGRADATION, AND SEXUAL ENSLAVEMENT. IT'S A TALE FILLED WITH THE DEVIOUS AND DEPRAVED TWISTS AND BETRAYALS THAT THE KITTYHAND UNIVERSE HAS BECOME INFAMOUS FOR!



IMPORTANT NOTICE - DISCLAIMER
All characters are 18 years old or older.
This is an entirely fictional work based on
cartoon characters for adult entertainment.
It shows no real people or events.
The characters are shown participating in
CONSENSUAL role-play for their own
personal satisfaction, simulating activities
which involve sexual dominance and
submission. No actual toons were harmed
in the making of this comic.
COMIC OF THE MONTH IN DECEMBER 2023 AT BDSMartwork.com
click here for more info
Vikki Rames is a streetwise tough girl who thinks she's more than a match for low-level scum like Brandon and his gangster friends.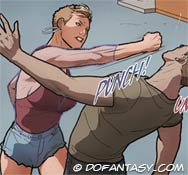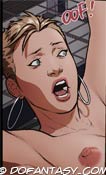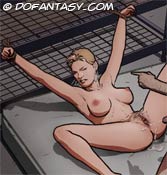 Betrayed by those she was foolish to trust, Vikki's strength and courage have no value in the sinister place she soon finds herself swept into. A world of degradation, humiliation, and sexual slavery, where pain and brutal training shape her body, mind, and soul into something more... Useful.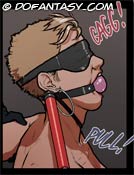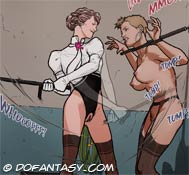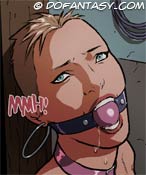 Vikki is not the only poor girl to be ensnared in the hot sexual underworld overseen by the devilish Lady Lash. Girls like the fiery Nastya and the cunning Carla have undergone special training to shape them to live their lives as obedient flesh.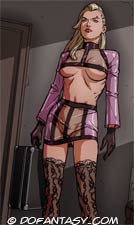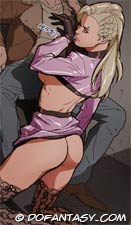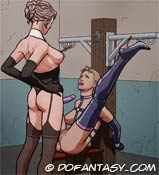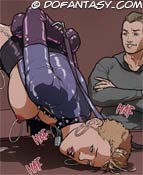 Women remade into valuable commodities; a fate sealed the day they dared to ENTER THE KA CLUB!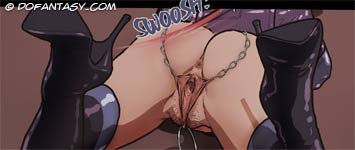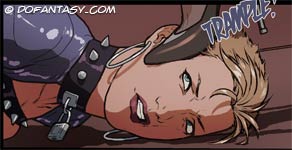 ONCE AGAIN, KITTYHAND DELIVERS AN AMAZING COMIC FULL OF STEAMING SEXUAL BETRAYAL AND ENSLAVEMENT. KITTYHAND'S FANTASTIC ILLUSTRATIONS BRING THE STORY TO LIFE IN A WAY THAT ONLY THEY CAN! SEE EVERY JUICY DETAIL AS VIKKI AND THE OTHERS FUCK, BEG AND SCREAM IN SUBMISSION AT THE HANDS OF THEIR MASTERS! DON'T MISS OUT ON THIS PHENOMENAL TALE BROUGHT TO YOU EXCLUSIVELY HERE AT DOFANTASY.COM!