Night is falling as Cindy drives along the remote track. Her cell phone has gone dead and she is starting to get worried. A powerful beam of light comes down. She gets out of the car, trembling slightly, and forces herself to look up.
Cindy cannot believe what she sees. There is a UFO hanging motionless in the sky.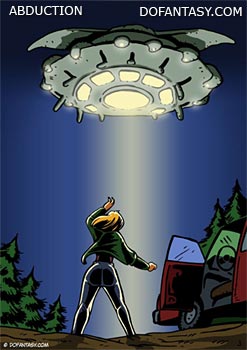 She is helpless as her feet leave the ground and she is slowly beamed up into the space craft.
A hideous-looking creature with a metallic voice welcomes her on board and explains the reason for her abduction. His people have targeted the galaxy in search of alien races whose females can be used as sex slaves. They want soft female flesh to abuse and torture for their own pleasure. They want naked sex toys to abuse and humiliate, endlessly...
Cindy knows she is a female human guinea pig. These terrifying, loathsome creatures are going to assess her potential as a fuck toy. Her naked body will be subjected to all kinds of painful and humiliating sexual perversions. If she passes the test, a similar fate awaits all human females. Their naked bodies will be at the service of galactic predators whose pleasure comes from conquest, destruction, and endless acts of sexual cruelty...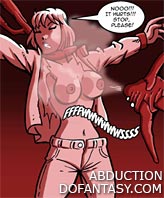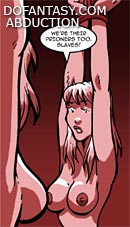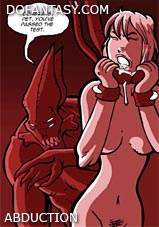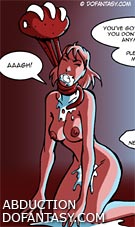 A TERRIFYING FUTURE AWAITS HUMAN KIND!