A spaceship packed with hibernated volunteers from Planet Earth has a fatal encounter with a pirates spacecraft...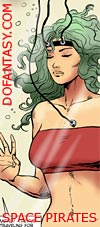 The cargo bay of the bandit's ship is packed with desirable young women too: Sex Slaves hunted in the four corners of the Galaxy...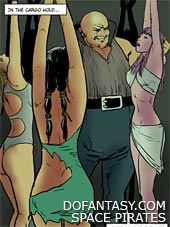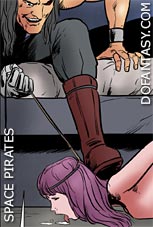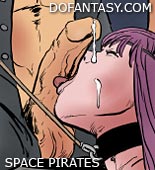 Beautiful Dr Emma Harris, commander of the Earth's ship, becomes the favorite prey of the Pirates chief. The very intelligent beauty is now a toy to abuse and humiliate in the hands of her brutal captors...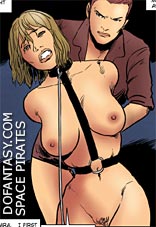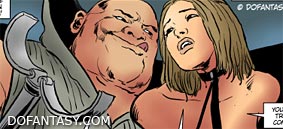 The life of the trapped beauties becomes miserable.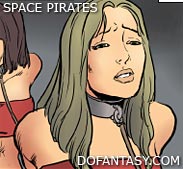 The slave traders employ horrendous beasts to keep and train their precious cargo.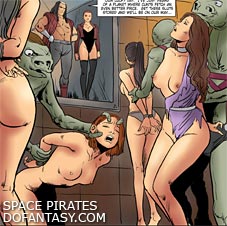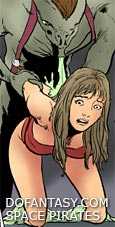 These evil creatures are genetically engineered monsters designed for a wicked purpose: to terrorize their young victims and become the stars of sadistic performances held in the circuses of planet Moskaw.
And Planet Moskaw is the destination of our trapped heroines... The planet is inhabited by cruel beings that look like huge lobsters.
There, the beautiful slaves are auctioned off and used by their new owners as pets.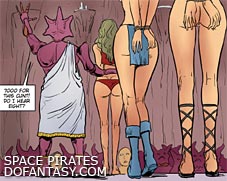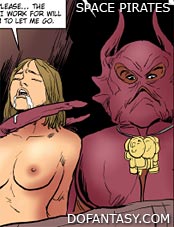 They'll provide entertainment of all sorts to their sadistic possessors...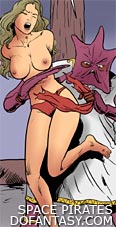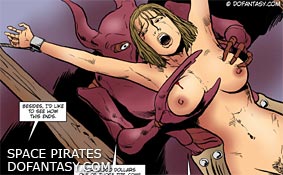 DO NOT MISS THIS SPLENDID COMIC FULLY PACKED WITH SEX AND ACTION!
A NEW FERNANDO MASTERPIECE!