Use our On-Line 100% Secure Encrypted Shopping Cart Ordering System. Simply browse
our site and Click the ADD TO SHOPPING CART buttons to place items in your Shopping Cart
[ HOME ] [ COMICS ] [ MOVIES ] [ NOVELS ] [ CD-ROM ] [ Order info ] [ Help ] [ ARTIST SITES ] [ SEARCH ]
[ Disclaimer ] [ CATALOGUE ] [ Copyright ]
FANSADOX COLLECTION 86
CHEERLEADERS HELL - FERNANDO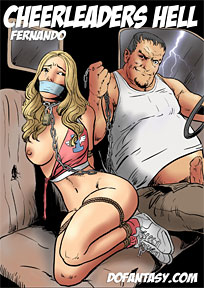 CHEERLEADERS HELL
NEW IN PDF ELECTRONIC VERSION!
Adult Comic Album by FERNANDO
HIGH RESOLUTION PDF deluxe edition
-COMPLETE, UNABRIDGED VERSION-
43 FULL-COLOR, ACTION-PACKED PAGES
IMPORTANT NOTICE - DISCLAIMER
All characters are 18 years old or older.
This is an entirely fictional work based on
cartoon characters for adult entertainment.
It shows no real people or events.
The characters are shown participating in
CONSENSUAL role-play for their own
personal satisfaction, simulating activities
which involve sexual dominance and
submission.
FOUR CHEERLEADERS CAPTIVES OF AN OLD MAN!
CHEERLEADERS: THE MOST SUCCESSFUL SERIES EVER AT DOFANTASY.COM!
There are four of them. They're all pretty and they're all hot stuff!
The four cheerleaders get lost in the rain on the way back from the game.
Suddenly the car stops in the middle of nowhere. The cell phones do not work.
Two of them decided to go for help.
"Look! There's a garage over there!"
Damp and cold, they knock at the door…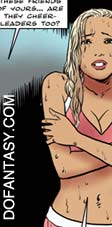 Big, imposing, 58 year-old Bob, better known locally as Dog Face, opens the door. He was tossing off himself reading a bondage mag when they knocked.
His eyes open wide when he see the two beauties!
He learns they are alone and, even better, there are two more waiting in the car!
He can't believe his luck!
The girls are caught and taken to his hideaway deep in the desert.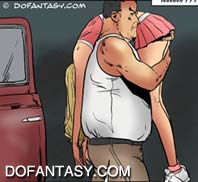 The trip is a nightmare for the girls
A basement complete with empty dog cages is waiting for the terrified cheerleaders.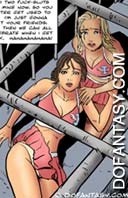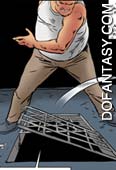 He makes his first pick of the bunch… Jessica, a stunning blonde beauty who caught his eye from the first moment.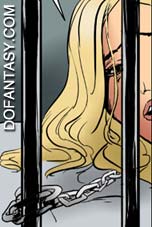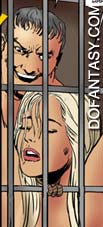 In the cellar, the terrified Beverly, Anna and Chris listen to the screams coming from above....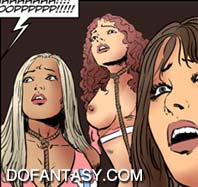 Horrified, Jessica soon learns that they will never be released, that the old man is going to keep all of them. She's told to be pliant good girl… he has other 3 girls to choose from if she fails to meet the highest standards.
Naked and in chains, she soon learns her daily duty list…
But Jessica is not the only girl captured… Three other young beauties wait locked in dog cages…
A CHEERLEADER FANTASY MASTERFULLY TOLD AND ILLUSTRATED BY FERNANDO.
DON'T MISS THIS ONE! IT'LL GET THROUGH TO YOU!
CHEERLEADERS: THE MOST SUCCESSFUL SERIES EVER AT DOFANTASY.COM!
CONTINUED IN CHEERLEADER'S HORROR HELL THE NEXT (2nd) PART OF THIS STORY
CLICK HERE FOR CHEERLEADER'S SPLIT UP THE 3rd PART OF THIS STORY
CLICK HERE FOR CHEERLEADER'S FATE THE 4th PART OF THIS STORY
CLICK HERE FOR CHEERLEADER'S ORDEAL THE 5th PART OF THIS STORY
CLICK HERE FOR CHEERLEADER'S DREADFUL REUNION THE 6th PART OF THIS STORY
CLICK HERE FOR CHEERLEADER'S SOLD! THE 7th PART OF THIS STORY
VISIT FERNANDO SITE FOR A COMPLETE LIST
OF FERNANDO COMICS AND OFFERS
[ HOME ]